Rate Now
Share Your Experience
Have you seen Dr. David Fields?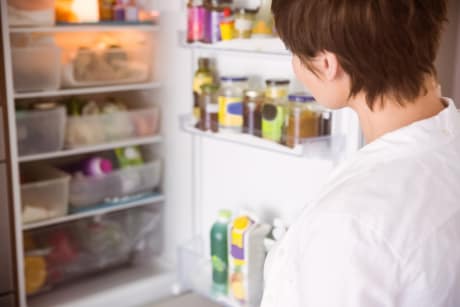 Binge Eating Disorder
Get the facts about binge eating disorder, including symptoms, causes and related conditions.
Quality Rating
Highly Satisfied
59 Ratings with 16 Comments
1.0 Rating
June 30th, 2017
I was there for an annual physical and when the results came in a voice message was left on the phone all was okay. I called back to ask for more details on the results and come to find out I did have a condition. I asked if I needed meds and was told by staff they'd speak with doctor. After 3 days waiting no response, so I called and was told a prescription had been called in but no one every called to tell me yes you need to be on meds. I was speaking with an RN friend about the diagnoses and was told they should have scheduled a 3 month follow but that was not told to me at the time I was told the RX was called in so I had to call to request a 3 month follow up. I had another visit due to pain and received a diagnosis. I was told a RX would be called in that day. This was on Thursday. Needless to say, I called the pharmacist twice after leaving the doctor that morning and nothing had been called in from 11:45 to 5pm and his office closes at 5PM. Friday morning I called the doctor to learn the office is closed on Fridays. I followed up with the pharmacist when they opened and sure enough they still had not called in the RX. I left a message for the doctor on call and no one called me back. So I went through the holiday weekend in pain, but I paid to see the doctor, received a diagnosis but they failed to call in the RX. Funny, they don't forget to collect payment up front!!!
2.0 Rating
May 19th, 2017
Long wait
Every time I come in for an appointment I never get out of there in a timely manner. Overall visits are 2 hours every time I go. My experience with doctor fields is that of a doctor that is rushed. He spends 15 max with me every visit I've hand. Proscribes me medicine that not affordable with insurance. Every time I turn around for a simple med refill I have to make an appointment, these are meds I've been on for quite a while. Nothing is ever simple.
5.0 Rating
November 19th, 2015
1.0 Rating
October 14th, 2015
No Medicine Called In - STREP!!!
Horrible staff, no compassion for you as a patient....even though you are the reason they are getting paid. Diagnosed with strep throat, called office 2 times within 5 hours of seeing the doctor and requested that med be called in to the pharmacy. 12 hours has passed, nothing has been called in to the pharmacy. ...no call from the doctor or staff! After being a patient for almost 15 years....I'm done!
1.0 Rating
September 10th, 2014
Wait time is unaccepted
I had my first appointment there and it was ok. Staffs were nice and wait time was ok (~30 minutes). However, I went there for a follow up and my appointment was at 9AM. at around 9:45, i was checked in and put in a room to be seen the doctor, however 45 minutes later (around 10:30), doctor still didn't show up. I got out of the room to find someone, but they all tried to ignore me. I walked out of there for work. They never called me back. I am looking for a new doctor now.
5.0 Rating
December 17th, 2013
Great service but need to shorter the total waiting time at the office
5.0 Rating
November 16th, 2012
awesome doctor
Dr. Fields has been my family doctor for approximately 10 years. I love the fact that he spends time with me not only as a patient but as a person. He treats me with so much respect and kindness that it's hard to remember he's your doctor instead of a friend. I love Dr. Fields as my family doctor and hope to never lose him as a doctor.
3.7 Rating
November 7th, 2012
Dr Fields was recommended to me by best friend. I have been a patient of Dr Fields for almost three years and think he is a excelent young doctor. He has always addressed my health issues and discussed options, and outcome matters. I would highly recommend him to family members and close friends. Three cheers for Dr Fields!
5.0 Rating
August 1st, 2012
Our Family Doctor
Dr. Fields is a great, caring, attentive doctor. He has always taken great care of my whole family. He has even called to check on us over weekends and called for early follow up if he was ever worried. I love that he is supportive of nursing moms and that he takes all of my questions seriously. He is great with the kids and takes time to listen and talk to them, as well. The wait time is a little long sometimes, but he is well worth the wait!
5.0 Rating
April 20th, 2012
5.0 Rating
September 20th, 2010
I have been so pleased with Dr. Fields that I have started using him not only for my husband and myself, but also for all 3 of our children. He has always taken my concerns seriously and never brushes me off like some local pediatricians. He has taken the time to get to know our whole family and has even called on a Saturday to follow up to see how my husband was doing after a sick visit.
1.0 Rating
August 19th, 2010
Great doctor, but VERY BAD OFFICE STAFF. You hold for more that 15 minutes each time you call. Messages never seem to get to the doctor. No NURSE you can leave a message with. We have went to him for 15 years... but can't take the staff ANYMORE!!! The wait in the office is usually 2 hours each time!!!!!!!!