Rate Now
Share Your Experience
Have you seen Dr. David Filippi?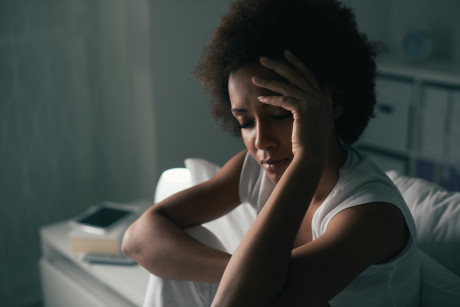 Bipolar Disorder
Get the facts about bipolar disorder, including the different types and symptoms of each.
35 Ratings with 14 Comments
1.0 Rating
April 15th, 2016
Worst doctor ever
Worst neurologist ever. He misdiagnosed me with "conversion disorder," which lead to my polyneuropathy (aka NOT CONVERSION DISORDER) to get worse as I had to find a capable, knowledgable doctor in Santa Barbara. Dr. Filipi owes me over a year of my life for misdiagnosing me. He also owes my mom a HUGE apology for accusing her of being an enabler. I hope he learns his lesson and learns not to base his diagnoses on his narrow minded judgements.
2.0 Rating
November 4th, 2015
Good neurologist, terrible people skills
It is difficult to find a neurologist in San Luis Obispo County. I have seen Dr. Filippi for several years for MS. He is very knowledgeable but his office management is outrageous. I am consistently waiting over an hour to see him. He never acknowledges or apologizes for being late. Last visit was 2 hrs. late.
1.0 Rating
June 10th, 2015
We spent one hour and 20 minutes waiting to see Fillippi. He never showed up! We re-scheduled and spent one hour waiting for him to show up. He sis not show up AGAIN! There was no communication, no phone call, no apology. I can understand that doctors have to respond to emergencies, but to not communicate with his staff or patients is unforgivable. His staff had no clue (they were too busy laughing and joking among themselves). I am appalled at his lack of respect for his patients and their time. You would do well to find someone else, i.e. find someone who cares about his patients.
3.7 Rating
January 30th, 2015
1.0 Rating
April 30th, 2014
daughter of patient
I would rate his bedside manner in the negatives. I was in his office a few years ago with my parents to have him examine my father regarding Alzheimer's. He said things like " I have not seen a patient that tested as badly as him and is not in a facility yet" in front of my father. My father was still competent at that point. He may be a smart doctor but he shows NO compassion. And yes, like the other reviews he didn't arrive at the office until after we did.
1.0 Rating
March 11th, 2014
Spouse of Patient
AT our initial appointment my husband and I waited for 50 minutes in the waiting room until his receptionist told us Dr. Filippi wasn't coming in because he was sick. Ok, things happen so we rescheduled for he following week same time and day. At 8:40 am we sat in the waiting room and the medical assistant took us back at 9:00. She reviewed my husbands meds and put them in the computer. On her way out of the room she said the doctor will be will you soon. 9:30, 9:45 went by and no doctor. I asked the assistant where was the doctor. She didn't know. I asked her is he always late? She just gave me a funny look. At 10:00 am my husband said if he's not here by 10:15 we're leaving. Dr. Filippi never showed up, and I don't think his staff knew where he was either. We were pretty angry when we left. This doctor charges patients $100 is they cancel an appointment without 24 Hrs notice. The way I see it he owes us $200 . How rude of him and how unprofessional can you get. Side note: The waiting room was messy and dusty.
5.0 Rating
March 1st, 2014
Factual and very high level of expertise
Dr. Filippi listened. He was very insightful and picked up on things that were important to me right away. He presented information in a direct and factual manner, which I thoroughly appreciated. He had a dry sense of humor that crept in and put me at ease. Plus he's wicked smart and knows his stuff inside and out. I trust him already and that doesn't always happen that fast for me.
5.0 Rating
July 27th, 2013
Excellent
2.3 Rating
December 10th, 2011
5.0 Rating
July 16th, 2011
My husband has been under Dr. Filippe's care for a few years now. I have found his staff to be polite and helpful at all times. Dr. Filippi had has been patient and kindly toward my husband and me, takes the time to explain our medical situation and provides education, advice and compassion. He is quiet spoken and calm, listens well and answers all questions.