Rate Now
Share Your Experience
Have you seen Dr. David Goss?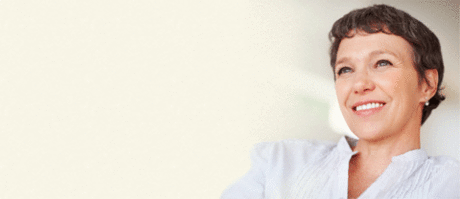 Fibromyalgia
Get the facts about fibromyalgia, including the symptoms and conditions that may be related to it.
36 Ratings with 14 Comments
1.0 Rating
September 10th, 2017
Never again !!!!
4.0 Rating
January 2nd, 2016
I was hesitant to see a surgeon when I started having neck issues. My fear was surgeons like to "just cut on people" After seeing Dr. GOSS I quickly realized he was as happy to do the least invasive treatment as possible as I was. He always took the time to explain to me (sometimes more than once) what the procedure was, what the goal was and what the risks were.
1.0 Rating
December 19th, 2014
Biggest Mistake Of My Life
Please anyone thinking about using Dr Goss DON'T. At least get another opinion first. I had 3 herniated discs and he insisted He could fix it and I would have 60-80% less pain. Well 5 operations later and many infections I am in the worst pain of my life. This is 2 1/2 years and I am still on hard core pain narcotics. My spine will never be right. He is not very forthcoming with answers either. I kept getting that I am just one of his special patients. I have talked to 4 other people who had a bad experience with him also. I wanted to sue him but being on disability I couldn't afford to pay to get all my medical records from him and Chesapeake Hospital. I am sorry this is so long but I really pray it stops someone from getting ruined by using this so called doctor. What a nightmare. Worst mistake of my life!!!!
1.0 Rating
December 7th, 2014
Not worth it.
1.0 Rating
October 17th, 2014
nothing is broke so no problem???what
went to Dr G is for back pain he told me xrays CT scan revealed no break are fracture in the bone so there was nothing really he could do.suggested several other methods of treatment for soft tissue and muscular problems to no avail.so basically unless he can do surgery on your problem and get a bunch of money from doing it he really doesn't care but he'll throw you some pain medication and send you off to physical therapy.people very cautious with this one.
5.0 Rating
December 11th, 2013
surgery
Dr. Goss was very up front with me when we met. I could not have the surgery until I loss 30 lbs. I had sciatica so bad that I lost the weight in 3 months. I had the surgery and I was in pain for about 3 weeks. I only took the narcotics for 10 days. The only problem I've had is that he did fix my problem but it just caused more muscle pain. I have since then lost 50 lbs. I was hoping it was the weight but it's not. Dr. Goss is great though. His physician assistant; Tim, is pretty awesome too. He is the one that has been taking care of me for four years afterwards. I can't say too much about his nurse though. Basically what I'm saying is REALLY think about having back surgery. But if you HAVE to have it, well then Dr. Goss is your man!!!!
1.0 Rating
October 8th, 2013
NO CONCERN FOR PATIENT; SURGERY HAPPY!!!!!1
Keep the story short was going to this office for several months and never met Dr. David Goss not even a introduction. I was dealing with another doctor and she was real sensative, caring and a great help. I was well onto a some what good recovery but needed some more time about a month so she wanted to take me out of work but then on my next appointment when she was going to take me out of work so I could focus more on rehabing my back I got Dr. David Goss and he barley look at my MRI and said to me I needed "SURGERY" and had to make decide right away! No questions, No comment why I eneded up seeing him out of no where, No explanation on why I needed SURGERY! Basicaly he try to strong arm me. Come to find out he did surgery on a friend of mine her fathers back and damaged his back twice and then another friend of mine said he had to get a second opinion thru him for workmans comp and he told him he had to have SURGERY right away and my friend didnt he saw another doctor on hes own dime and he did some more rehab and walks fine now with no pain. So in all Dr, David Goss in my opinion is a man handler,surgery happy, corp. doctor with no regaurd for a patients health or feelings! So becareful!!!!!!! I hope you get the help you need if you have back problems or injurys!
5.0 Rating
September 20th, 2012
Gentleman, Scholar, Surgeon
My wife's command would not let her off to take me to or from my surgery. Being new military to the area we didn't know anyone. So when Dr. Goss found out I had to take a cab to my surgery he offered to take me home him self. Fortunately I had an EFMP coordinator call my wife's command and she was able to pick me up later, but I will never forget how kind Dr. Goss was, he didn't even think twice about it. My first neck surgery was done else where by another Dr. but when I came out of surgery I had to wait in PACU for 3 hours in pain for a bed. But Dr. Goss was there when I woke up to make sure everything was ok and I wasn't in pain. Being in the military we seem to get injured a lot, it kinda comes with the teritory I guess, but I need a third surgery and I refuse to go to anyone but Dr. Goss. I'm waiting an aditional 6 months for the military to ok me going to a civilian over a military or VA surgeon. It doesn't hurt though that he is a prior Army surgeon, and that is hard to admit being a marine corpsman.
5.0 Rating
January 9th, 2012
Disc work
1.0 Rating
September 22nd, 2011
he told me it was all in my head
When drs can't figure out whhats wrong they say its in your head. Because they can't say I can't find the problem maybe you need another opinion. Because if he can't analize it. Its not there. Ii waalked around for 4 years in extreme pain due to 2 drs saying it was in my head because the mri tech missed the two bones broken on my spiine. I tried to ask him for more tests. He said no we will send you pt if you want I had tried it twice it just caused more pain I told him. He said he thought I needed a phyciatrist not a back dr anyway. He was extremly arrogant. I have heard of him doing the same with other patients when they did have major problems too.
5.0 Rating
January 23rd, 2010
highly reccomended
Nearby Doctors

Dr. David Goss is similar to the following 3 Doctors near Chesapeake, VA.