Rate Now
Share Your Experience
Have you seen Dr. David Garrison?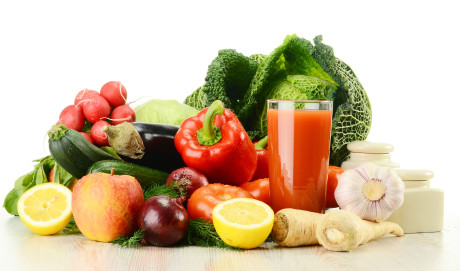 Type 2 Diabetes
Type 2 diabetes is a chronic disease in which your body is unable to maintain a normal blood sugar (glucose) level.
Quality Rating
Highly Satisfied
34 Ratings with 11 Comments
5.0 Rating
February 3rd, 2016
Really Good Doctor
Dr Garrison is a great doctor who really cares for his patients. He spends time with each patient and you are not rushed in and out like other doctors. You may have to wait a little longer to see him, but it is worth it. His staff has always been nice to me, even leaving me reminder messages about my appointments. I always try to be upbeat, even when I am in pain. And when you are friendly to people they are friendly back, so the staff have always been good to me. I would certainly send people to him for their problems.
4.0 Rating
November 21st, 2015
Leave Feeling Worse Then When You Got There...
One lady is always miserable looking. I've already asked her a question and she acted like she didn't hear me. Said nothing to me. Then told someone else to get what I asked her for. I sat there one day for over two hours and listened to gossip & complaints about patients. Listened to the large mean woman berate people in the phone. Bad mojo.
2.3 Rating
January 14th, 2015
RUDE, UNPROFESSIONAL, STAFF...to bad for the good MD
Dr. Garrison is an easy going, friendly, & professional. His staff needs a wake up call. If they worked for almost anyone else they would have been and should have been fired long ago. I am surprised no patient has complained to Atlantic Health system due to the violation of HIPPA between his staff and every patient in the waiting room while you sit there as the staff embarrasses the poor victim at the window who may not have paid their prior bill, or just let them stand there at the window as the rest of the waiting room looks at them. This staff is surely losing Dr. Garrison a lot of money if he realizes it or not i don't know? Their behavior has lost him multiple patients that i know of, and I no longer refer anyone to him due to the staff. Try making an appointment if your acutely ill, it doesn't happen. To even call his office for any reason is a chore, the staff goes out of their way to make everything you ask a problem from insurance to when you can see the doctor. Dr. Garrison I hope you are reading the comments that are posted on this site we are not taking the time to write because we don't like you, we are honestly trying to keep a decent doctor in our area. You deserve much more then this group of idiots represent you as, hope you "wake up" before your staff ruins your reputation.
1.0 Rating
October 23rd, 2014
Worst Doctor and office staff
Several of my family members and I have been a patient of Dr. Garrison's for a few years because of the convenience of the location. However, we have all switched doctors because none of us are happy with the services. When I call, it seems impossible to get someone to answer the phone. I have left messages with no call backs on numerous occasions, it is beyond frustrating. The staff is rude. When I finally am able to get through to make an appointment, it is impossible to get one soon no matter how sick you are then in the waiting room you think you will die first before anyone sees you because the wait is that long. Every appointment I have ever had with Dr. Garrison consist of him asking you multiple questions while he types your answers into his computer but he doesn't actually listen to what your saying, then he rushes out of the room. One of my relatives takes medication that they have to take for the rest of their life. My relative is disabled and doesn't drive and every time a refill for that prescription is needed, he wants an appointment. My relative's condition will never change for the rest of their life but he wants the appointment to make more money. Money is all it's about. If my relative can't find a way to get to the appointment then their prescription can't be refilled even though it is life sustaining medication. Every time one of us turns around we are getting billed for every little thing. I was very sick, I think I had the flu, I called for an appointment and was informed I owed $10.00 on my account and an appointment could not be made until my balance was paid. That's a good way to show you care about your patients. Money first or suffer. I paid the bill and switched doctors. That was the last straw for me. He has given the strong impression that he cares more about money than his patients. I'm not saying he shouldn't care about making money but he should also at least pretend he cares about his patients. Worse doctor I have ever been to and the worst office staff I have ever dealt with. The best part is when I switched doctors, the new doctor told me they were getting many of Dr. Garrison's old patients. Seems I'm not the only one that thinks this is not a good doctor. I would rather drive an inconvenient distance to get proper medical care when medical care is needed then deal with nonsense. Switching doctors was the best thing I ever did, I just wish I would have done it sooner.
5.0 Rating
July 31st, 2014
great doc
great doctor, forget the staff .... you are there for his knowledge, experience, kindness, patience .... the staff, well, he takes care of patience, I prefer that to him spending time on just some spare parts
5.0 Rating
July 2nd, 2014
Best Doctor unfortunetly abused by his own staff
Dr. Garrison is an exceptional doctor, both in his medical knowledge and bedside manner. I have been a patient for many years, and through the years his staff has been the biggest downfall. The staff that has been there now for 1-3 years are so rude it is embarrassing for both the patient and the waiting room listening to their conversations. In todays economy you would think intrapersonal skills would be a vital skill in any personal care type of setting, yet this staff seems to run the show. I personally would have left a long time ago if it wasn't for the wonderful medical and social skills of the doctor himself. I have seen the staff speak unprofessionally to Dr. Garrison, the office "manager" and about 90% of the other staff need a wake up call, I am sure Atlantic Health System would frown upon this type of atmosphere representing them. The overall rating is directly related to the doctor himself.
5.0 Rating
December 19th, 2013
Hitting the Motherlode
Great staff . I had an appointment w/ Pyhysicians assistant, Claire. Stellar!!! She listens, then responds to HELP. I had gone to two other doctors in the building, and wouldn't stop until I found someone who truly cares. 3rd one's the charm. God bless Claire!!
2.3 Rating
September 24th, 2013
2.5 stars
Have known Dr. G for 15 years and in the last 5 or so the patient load must have grown. He's a great guy with exceptional bedside manner. The steep downside is the accuracy of his ofice staff, long delays in the waiting room for scheduled visits. My last visit I was on time sat in an empty waiting room for an hour, I was shown to an exam room where I waited for another 45 minutes until he arrived. I would be on unemployment if I ran my schedule like that.
5.0 Rating
January 11th, 2011
Doctor Garrison is a very patient minded physician. Wen he is withyou for your visit...be rest assured...he is with you. His Physician Assistant is excellent as well. And the current office staff is excellent as well. The office has referred me to different specialist for different reasons and I have always been please withtheir choices.
5.0 Rating
December 22nd, 2009
Dr Garrison is a very caring DR
5.0 Rating
July 8th, 2009
Great Doctor-Awful Office Staff
Dr Garrison is a great Doctor but his office Staff is not very friendly. I find myself going to the Urgent Care downstairs becasue they are friendly & Dr Garrison's staff is very difficult to deal with. I recently called to schedule an appt because I was having serious dizzy spells & they said that they could not see me for 2 weeks. Urgent Care here I come.
1.0 Rating
July 11th, 2017
Nearby Doctors

Dr. David Garrison is similar to the following 3 Doctors near Milford, PA.