Rate Now
Share Your Experience
Have you seen Dr. David Ghadisha?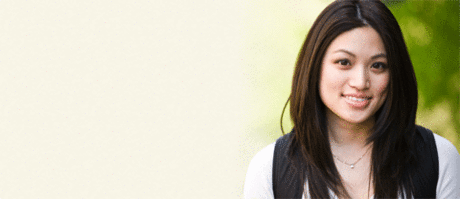 Birth Control
Get the facts about birth control so you can decide which type is right for you.
Quality Rating
Highly Satisfied
15 Ratings with 6 Comments
5.0 Rating
May 17th, 2012
Best C-Section Story I Could Have Wished FOr
After 24 hours of labor and my water being broken ( broke at home 24 hours before c section) I was in agony due to pitocin and and a long labor. Hosptital staff at Summerlin were great for not pushing pitocin on me right away. They started me on Cervidil for 12 hours then we did pitocin once nothing was happening. Finally requested to see a dr. and Dr Ghadisha was the next dr. on duty and he came in gave me options after begging him for a c section. He talked it over with my parents and my husband and I already knew since a month ago a C section was ok for us if not better choice so it was an easy yes for us. My parents really liked the dr and after asking me what I wanted to do or labor an extra day with a risk for infection but maybe not, ( he was very calm and honest) I said yes! I walk to the OR due to my contractions being so bad I couldn't bear to sit. They prepped me did my spinal which hurt but for a second shot up in my head ouch, but afterwards the entire procedure went smoothly. No rushing no freakingout all organized nurses and doctors. I had my baby in less than an hour and he had 9.9 APGARS! I held him right away and my husband got to take pic's while they cleaned up baby and weighed him etc. My incision is pretty clean above my pubic line and he used staples and I recovered easily no infections plus I was very anal in cleaning and blowing drying my area every day. Ok going to see him next time if I decide to have another baby. c section all they way for me and he is the best doc and very handsome too. He was not my original doc but so glad I had him to deliver my baby. No tears or anger here this was a very pleasant experience except for the c section pain but that is to be expected. I was walking around my block days later and he said I would be discharged in 2 days and I was! I felt fine 2 weeks t0 a month and started treadmill at gym in less than two months and started really working out in 4 months. So this doctor is great!
5.0 Rating
March 29th, 2012
5.0 Rating
August 31st, 2011
Long time patient.
Dr. Ghadisha is fun, young and awesome. I been seen him for years. My previous doctor was really weird and kept doing procedures I wasn't 100% sure I needed so I switched over and ended up with Ghadisha by accident. It was the best thing ever. He did my Myomectomy and I feel great. now we are working towards getting pregnant. I love this dc,lol.
5.0 Rating
February 13th, 2011
I got to Dr. Ghadisha for a second oppinion and I love it so I stayed with him, after 5 years with my other doctor. He makes me feel conferble and follow my recors and does what ever is on his hands to find out the main problem, I have no problem with him at all. I just feel save with him.Thank You Doc.
5.0 Rating
December 16th, 2010
1.0 Rating
February 3rd, 2009
Where did you learn to sew?
I was mortified to not only find out my stiches of my episiotomy were done poorly, but that Dr. Ghadisha actually sewed my labia together over the opening of my vagina. Or perhaps the fact that when he delivered my baby he knicked the cord and spurted blood up my leg, on my face, on the wall, on the ceiling, on two nurses, and the cupboards of the delivery room. This was the first I saw this doctor and NEVER want to see him again.( He was an oncall delivery doctor who I'd never even met before that day)
5.0 Rating
December 9th, 2015
3.0 Rating
July 30th, 2015
5.0 Rating
June 14th, 2015
5.0 Rating
November 19th, 2014
5.0 Rating
June 27th, 2014
Nearby Doctors

Dr. David Ghadisha is similar to the following 3 Doctors near Rosedale, MD.