Rate Now
Share Your Experience
Have you seen Dr. David Brown?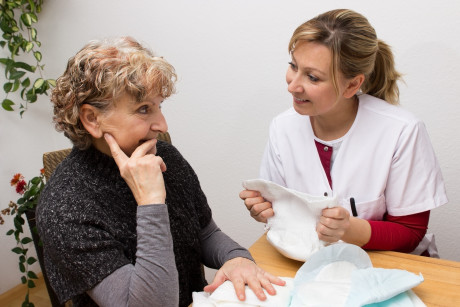 Urinary Incontinence
Learn about the symptoms and causes of urinary incontinence or urge incontinence.
Quality Rating
Highly Satisfied
86 Ratings with 11 Comments
5.0 Rating
September 11th, 2017
5.0 Rating
June 26th, 2017
AMAZING Dr.
2.0 Rating
October 31st, 2015
Stone
Doc was rude and very shallow. The receptionist was nice though. Left with not knowing what is going on within, he was in a hurry to get me out. I'm sure if was over 50 the treatment would have been better. Have a history of stones so I would think that I would be taken more seriously with understanding. I would have gotten a better treatment for my co pay by giving it to my child.
1.0 Rating
June 23rd, 2014
Find Another Urologist
I was referred to Dr. Brown after being diagnosed with kidney stones and requiring surgery. He performed several surgeries on me and I have seen him for multiple office visits. He has a poor bedside manner during office visits (he is somewhat kinder prior to surgeries for some reason). I feel like he was condescending and didn't take my concerns into consideration. He was always very rushed during office visits, trying to see as many patients as possible. I would be rushed through an office visit and then immediately scheduled for another costly procedure on my way out. I feel like it is all about the money at his practice and not patient centered at all.They do a urine collection at every single visit, which I understand may be necessary, but I never knew the results. Even when I had a specific concern regarding a possible infection, there was no follow-up call regarding my urine culture. However, I would always get a bill outlining all of the (unnecessary) tests that had been conducted. After many office visits, he finally told me what kind of kidney stones I had, but only handed me a pamphlet to explain what I should do to prevent them. I always left his office feeling upset. Needless to say, I will now be finding another urologist for my kidney issues. Please save yourself the trouble and find a doctor that will spend the necessary time with you and take your concerns seriously.
1.0 Rating
September 22nd, 2011
My mother was seen in the hospital by Dr Brown for UTI. 4 week follow up appt in his office - VERY UNPROFESSIONAL. My mother is a larger woman who at the time could not move unassited from her wheelchair to the exam chair in order to do a cath on her since she was still complaining of pain- nurses came up with a solution but Dr Brown was concern he might hurt his back, instead he had them do a bladder scan from her wheelchair and said since she was not retaining she was fine. WRONG 3 days later a culture from another dr show a UTI.
5.0 Rating
July 15th, 2011
TOP NOTCH!
5.0 Rating
April 4th, 2011
Grad
1.0 Rating
January 19th, 2011
More then what I asked for
I went to Dr. Brown for a vasectamey and wound up with MRSA. Spent 3 nights in the hospital having surgery because of the MRSA and then another trip to the ER after the meds he gave me caused me to turn red. Now they are sending me final notice bills when its the first bill I've gotten and threaten me with collection. Nice guy, bad doctor.
5.0 Rating
December 9th, 2010
Professional Doctor
5.0 Rating
June 2nd, 2009
1.0 Rating
November 3rd, 2008
4.0 Rating
August 30th, 2017