Rate Now
Share Your Experience
Have you seen Dr. David Halpern?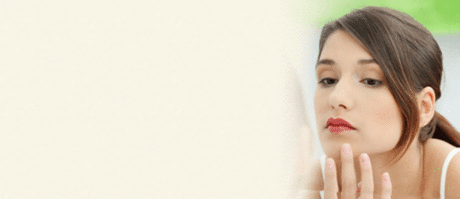 Acne
Get the important facts about acne, including the different types and what causes it.
Quality Rating
Highly Satisfied
27 Ratings with 14 Comments
1.0 Rating
December 24th, 2014
Terrible Experience
5.0 Rating
September 27th, 2014
Foot Ulcer treatment at wound center
1.0 Rating
June 26th, 2014
Wow
The nurses were first rate, but the doctor experience was terrible. His ego will blow you out of the room, you get little to no time with the Dr. His bedside manner is juvenile, I'm incontinent, had an accident when I was sick and Halpern made a loud spectacle of it. I would not recommend, after talking with others in the many 2 plus hour waits, I switched. Top it off, I followed all his advice and didn't heal.
5.0 Rating
February 19th, 2014
Excellent For Wound Care
My Friend Told Me For A Year See Halpern For My Open Wound on Bottom Of My Foot after My Ankle Fusion But My Orthopedic SURGEON Told Me " Don't Go To Wound Center " IF Your SURGEON Tells You " Don't Go To Wound Center " GET 2ND OPINION .....PLEASE KNOW YOU NEED THE WOUND CENTER ASAP Because other PATIENTS Tell Me How Much They Love The Wound Center .... The wound center cared and my wound When My Orthopedic Surgeon would not Listen To Me
5.0 Rating
August 5th, 2012
Dr. Halpern and his staff were so knowledgable on what I needed to fix as a military member they were very helpful with scheduling appointments. They explained all the options and suggested what would be best, they listened to what I wanted and made great professional advice and I couldn't be more happy in the results of my surgery. In my travels I've seen many doctors and Dr. Halpern and his staff have been top rated on my list. They are very reliable and anwsered all of my questions and then some. Great choice to make if you want a doctor and staff you can trust in!
5.0 Rating
March 28th, 2012
Best Dr and Staff ever!!
I went to Dr Halpern for a biopsy of my nail matrix and even though it was a simple procedure i was so scared of the outcome.all I can say is that this has been the best health care experience i've had in my life. Dr halpern and his staff are really something special, or maybe they're just human. I will be forever gratefull.
5.0 Rating
March 27th, 2012
Police officer
Great surgeon, and great bedside manner.
5.0 Rating
February 28th, 2012
The best plastic surgeon!
5.0 Rating
February 17th, 2012
1.0 Rating
January 11th, 2012
Uses outdated operating methods...
Dr.Halpern's procedure left me at 20 with wrinkles of a 40-year-old. Be weary, because any unique or less common procedures this doctor is not very good at and uses outdated methods. I went to other doctors to get it fixed, but it is not possible. Furthermore, all of the other doctors couldn't believe that Dr. Halpern operated from the outside of the face instead of the inside....they said that doctors hardly ever do that because it is obvious to any other doctor that scarring and damaged skin are almost unavoidable. If you go to this doctor, be sure to do your homework and find out if his operating method is an up-to-date one. Get second and third opinions. You don't want to prematurely age yourself like I did. Now I'm scarred for life thanks to Dr. Halpern. (By the way, I tried contacting him, and was very polite in doing so, but he refused to respond to me; you are now forewarned).
Doctor's Response
I am so sorry that something like this happened to you. As you may not be aware there are two Dr. Halpern's in this area. I am Dr. David Halpern and my office is in South Tampa on Fremont Avenue. It seems to me that you may be confusing me with the other physician. I'm not sure what procedure you had but would want to first make sure that you were able to talk to me if you had a problem. So I am most concerned that you were not able to reach your physician. At our office all patients that have any concerns are directly brought to my attention and I have never refused to see or speak to a patient in my 25 year medical career.
SHOW
5.0 Rating
January 9th, 2012
Among the best physician I have ever had
I had a debilitating problem with my hand. Dr. Halpern not only accurately diagnosed the problem, which turned out to be different than a lesser surgeon might have recognized, but he made treatment and recovery a breeze. I am completely repaired and healed. Thank you, Dr. Halpnen, for your restroration.
Doctor's Response
Your welcome and I hope if you have any other issues with your hand or if anyone you know needs cssmetic surgery we can handle it as well. We depend on patient referrals for most of our cosmetic practice which I believe is the best way to build a plastic surgery practice.
SHOW
5.0 Rating
November 4th, 2011
The Best Plastic Surgeon in Tampa.