Rate Now
Share Your Experience
Have you seen Dr. David Levy?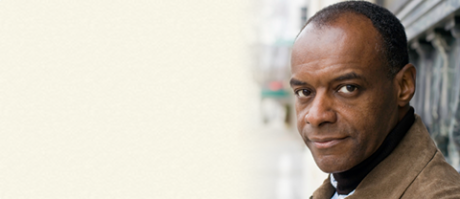 Colonoscopy
Get the facts about colonoscopy, including how and why it's done and doctors who perform the procedure.
27 Ratings with 12 Comments
1.0 Rating
September 9th, 2015
Fast Food Analogy
Someone gave fast food analogy that explains best. You'll find yourself wanting to explain your symptoms, but instead hear Dr. Levy tell you what you are feeling and providing you false hope with his famous "we'll get this figured out". I've waited literally (yes literally) months for call backs from his nurse. They assure me they would work with me over the phone since I am not local to Erie, but refuse to give me anything to try without making the trip there. I did not get the impression they really care about the patient. After no improvements in 4 years with Dr. Levy (yes I know I'm the real idiot), I am finally finding another doctor.
5.0 Rating
July 15th, 2015
I would suggest Bayfront Digestive Diseases and Dr. Levy to anyone that is in need of your services
5.0 Rating
June 17th, 2015
I feel that Dr. Levy is an exceptional doctor who goes above and beyond for his patients. When a family doctor blew off some serious symptoms I was having, Dr. Levy took over and got me to the right doctors resulting in a diagnosis and treatment for an autoimmune disorder that wasn't even in his field. I have been told by hospital staff that he is highly intelligent and good with patients both - a rarity. I feel very fortunate for having him as my physician.
5.0 Rating
February 19th, 2015
5.0 Rating
October 4th, 2013
1.0 Rating
June 15th, 2012
Disgusted with lack of care
I was diagnosed with breast cancer a few days before developing stomach problems. Tried to make an appt thru the physician asst but it was like a road block; family dr diagnosed h pylori and finally was scheduled for an endoscopy. Dr. Levy was very personable and i thought caring. took week and 3 calls to get results and next test scheduled. took 5 days to get prescription refill and then the prescription was called in for another patient with my name and different birthdate. PA took anther 3 weeks to schedule next test with no follow up calls or diagnosis. PA shows no concern for patients and definitely no follow up. Asked to switch to different dr in practice and Dr. Levy never called to inquire about reason or the status of my health. With a mastectomy in a few days, I wish my stomach issues would have been resolved by now. I wasted over a month and a half of my time and been caused too much aggravation. Try another dr.
5.0 Rating
June 4th, 2012
Doctor okay, staff an office lacking
I have gone to Dr. Levy for years. I have never had a problem with him. Very personable. I had a scheduled colonoscopy and when I got to surgery center they said I was not on the schedule?!% WHAT I fortunately had my piece of paper I received stating time and date. They called his office and said I had cancelled it to go with different Dr. I most definately DID NOT. They squeezed me in for the colonosopy and later found out it was another patient who had cancelled, not even close to my name or birthday. BIG MISTAKE...
1.0 Rating
April 30th, 2012
It's like going through the drive thru at a fast food restaurant. He does not care about the patient or listen to concerns. He was very much, "get 'em in and get 'em out" so the next person could move through. No concern for patient and no time to listen to patient's symptoms. Horrible experience from start to finish....and actually not finished, but working switching to another doctor to get real medical care.
2.3 Rating
January 16th, 2012
Unresponsive Assistant/ Info
While told to call the doctors P.A. for test results, any question or concerns, she never returns calls after the first call put into her voice mail. After the second calls she usually, but not always responds. This has happened four times now, and shows a position of unconcern and courtesy towards patients. Have since found another physician for my "Pancreatic" problems. Doctors and assistants need to realize that they are here to provide a service to us, the patient, not to be seen only as a source of income.
5.0 Rating
November 3rd, 2011
so down to earth, kind and concerned
5.0 Rating
October 25th, 2011
unresponsive office
Don't bother calling on the phone the office staff do not answer. I have not had much luck getting a call back either. Today I was on hold for around twenty to thirty minutes and finally gave up after I was sure the staff had departed for the day leaving me on hold. I still do not have a diagnosis. Dr Levy was great but the office is falling down on the job.