Rate Now
Share Your Experience
Have you seen Dr. David Kaiser?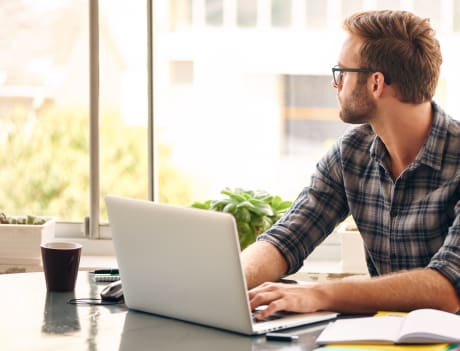 Adult ADHD
Get the facts about attention deficit hyperactivity disorder (ADHD) in adults, including the different types and symptoms of each.
Quality Rating
Highly Satisfied
50 Ratings with 16 Comments
5.0 Rating
January 10th, 2017
5.0 Rating
July 29th, 2016
The Best I've Seen
When the psychiatrist I'd been seeing for adult ADD/ADHD retired, I worried a great deal about finding a doctor to replace him. I looked online and sought recommendations from others. I selected Dr David Kaiser and couldn't be more pleased. Dr. Kaiser has now been my psychiatrist for two years and I've benefited greatly as a result. His knowledge of ADD/ADHD, his keen observations, as well as his level-headed demeanor and approach make him by far the best I've seen. I always look forward to my appointments, and always come away with an improved understanding, a positive sense of direction, and a motivated attitude. I highly recommend him.
5.0 Rating
July 21st, 2016
Honesty
5.0 Rating
July 13th, 2016
I've recommended Dr. Kaiser to a number of people. Of all the physicians I've seen, I believe he's the best. I think he's spot on with his individualized analysis and advice--no platitudes or canned answers. He also has an uncanny ability to pinpoint issues and work with me to find ways to manage and achieve long-term health.
5.0 Rating
July 6th, 2016
A+++++ ADHD treatment
5.0 Rating
June 30th, 2016
I see Dr. Kaiser every week and it has had a tremendously positive impact on my life. I have seen many shrinks before him and he is the only one that has really been able to help me see what exactly I need to be doing to get better. He is tough and a straight shooter-it is not always what I want to hear but it is what I need. I highly recommend him to anyone serious about wanting to change their life.
5.0 Rating
June 28th, 2016
Great Fit for Adolescent Anxiety and Impulse Control
I've worked with Dr. Kaiser for 7 years at the time of this writing. Initially, I met with him weekly during my adolescence. Since senior year of high school, though, I've met him less frequently--mostly just when major life events occur that I need help sorting through. As with any psychiatrist, choosing a therapist that suits your needs is key. In my case, Kaiser has been a great fit. He's cerebral, and he emphasizes the need to place life events in perspective. In my case, I had mild anxiety and substantial anger issues, and his emphasis on relaxation and perspective have helped me to stop catasrophizing certain life events. My symptoms have mostly been relatively under control, with occasional debilitating outbursts. Given my needs, he's an ideal doctor. Furthermore, his medication recommendations have been excellent.
5.0 Rating
December 11th, 2015
Dr. who helps you know your mind, shape your future and improve your life .
Dr. Kaiser is a gifted psychiatrist. He is extremely knowledgeable, insightful, clear in his direction, and committed to seeing a "solution" or good direction for treatment. I have been fortunate to get his help with several issues, including anxiety, marriage and parenting. He listens well and cares about where I'm at. I've referred him to a family member, too, who's had great success with Dr. Kaiser's help.
5.0 Rating
December 1st, 2015
I recommend this dr
1.0 Rating
November 30th, 2015
Drug dealer
This dr is horrible. More of a drug dealer than dr. All you have to do is ask and he will give you anything. Not willing to help in any way outside of his 15 minute quarterly appointment. No bedside manner at all. This guy should have his license taken away.
Doctor's Response
If there is one thing I've learned in my 25 years of practicing is that its impossible to make everyone happy. I strive every day to be thoughtful and empathic in my interactions with my patients, but I realize I will fall short sometimes in that goal. I also know that my style, which is direct, honest and forthright, is not for everyone.
SHOW
5.0 Rating
November 7th, 2015