Rate Now
Share Your Experience
Have you seen Dr. David Keisari?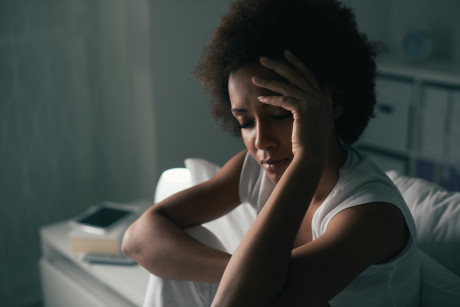 Bipolar Disorder
Get the facts about bipolar disorder, including the different types and symptoms of each.
29 Ratings with 12 Comments
1.0 Rating
August 23rd, 2016
1.0 Rating
November 25th, 2015
1.0 Rating
June 22nd, 2015
Horrible!
1.0 Rating
May 19th, 2015
PLEASE READ
This is hands down the worst experience I have ever dealt with. I have no idea what this doctor thinks of his horrible staff but I do hope this helps someone! Do not waste your time with this place. I have been off my meds for 5 days now simply trying to get a refill amount changed so my insurance will cover. Called Thursday and told I would be called back. Nothing. Left a message on Friday with my information. Nothing. Went through the weekend with no meds. Called Monday morning and was told that now my doc was out of town so they would have to give it to Dr. Keisari (Head of the practice.) Called back at 4pm on Monday and was told there was no answer from him yet but that it was marked as urgent. Today is Tuesday. Called again this morning and was told to call back at 1pm ans ask for Carmen. Called back. Carmen stated to me that there was no answer yet but that she would mark it urgent. When I told this was what was told to me yesterday she gave me the most pretentious apology then hung the phone up. Is this how you run a practice Dr. Keisari? This absolutely unacceptable! It is now Tuesday afternoon. Who wants to bet whether or not we will go into day 6 with no meds and no call back?
1.0 Rating
February 20th, 2015
1.0 Rating
February 11th, 2013
treatment
I have been suffering from depression for the last 4 years, going to all my appointments and doing everything the doctors suggests including taking medication. I find myself worst off then I was, prescribed and encouraged to take addictive medications. So now I am still depressed and a drug addict at the same time.
5.0 Rating
January 18th, 2013
1.0 Rating
March 23rd, 2012
Complaining to the State of Florida
I was sent by my work to get evaluated by this doctor. The wait time was OK and the receptionist I talked to was nice but the doctor was bad. He only spent 10 minutes with me and talked way too fast. After that brief appointment he told my work to send me home early from the internship program I was doing at Disney World even though he knew my parents were not home and that I really wanted to stay and finish what I started. All I wanted was a home visit and tons of people who did the program went on home visits I have been able to view my report and it is completely invalid. He gave me a clean evaluation but concluded I had bad social skills and was "not fit for duty". That makes absolutely no sense as he did not ask me nor give me the chance to tell him how much I loved my job at Disney and had made many great friends. I have talked to many professionals out here who think the report is invalid and I was put in touch with CCHR who is helping me file a complaint against him to the Board of Medical Directors. I don't want what happened to me to happen to anyone else.
3.7 Rating
December 6th, 2011
I am 31, and went to see this doctor for the first time last month for my depression. While he sems like an awesome doc he did not spend as much time witl me as I would have liked. I called around town to see what the normal time frame was and, some practice have longer times with patients, but some where the same as i had gotten. i have a followup in a month.. We'll see how that goes.
1.0 Rating
August 10th, 2011
Filing a Malpractice Complaint
This Doctor put our suididal child back in our custody after 24 hours of a 72 hours Baker Act period. This Doctor never got to see the text and written words our daughter has said about committing suicide. Our daughter came back home and within 4 hours tried to strangle herself with a belt. Our daughter said if she wanted to leave, this Doctor coached her on what to say to him. Who knows if that's true, but the point is this Doctor didn't wait around given the 72 hour Baker period to talk with the parents.
1.0 Rating
August 9th, 2010
undefined
This man is a souless monster who doesn't even bother to look at you when you're talking with him. He talks at you, not with you.