Rate Now
Share Your Experience
Have you seen Dr. David Kolinsky?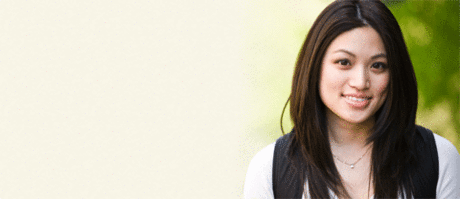 Birth Control
Get the facts about birth control so you can decide which type is right for you.
Quality Rating
Highly Satisfied
67 Ratings with 29 Comments
5.0 Rating
August 9th, 2017
What more can be said
The guy is legit. He is helping me with chronic headaches now for nearly 10 years. Im not going to make him out to be a saint, however he does care way more than most doctors I've delt with. When I first saw him my condition was so bad I wanted to die due to the enormous continuous pain. I still have continuous pain but it's less, and I certainly don't want to die anymore. All thanks to Dr. Kolinsky. BB Ps I had seen docters from Menlo Park all the way down the map to Monterey. Could not find anyone that could help.
5.0 Rating
May 29th, 2017
Excellent Pain Management and spinal physician Excellent pain managemet and spine physician
5.0 Rating
March 26th, 2017
Dr. Kolinsky has helped me the most after 20 years of dr. visits and countless procedures with little relief I passed on three surgeries and opted for pain medication instead of surguries
Dr. Kolinsky is the best of all the doctors I have used or visited since I originally got hurt in 1996 I had 9 herniated disks on my spine, bone on bone in my right shoulder and carpel tunned both wrists. The main fact with using pain meds is they have to be taken as prescribed at all times and that is the patient's responsibility not the doctor's
5.0 Rating
July 2nd, 2016
The Best
Dr. Kolinsky is a very genuine and caring person. I have been seeing him for over six years. He has treated me with dignity and compassion. He has never pushed anything on me. The people who have reviewed him poorly here in my estimation either must be non compliant with their medications or with what he has requested from therm on their end. He has never once been rude or unkind to me nor has he ever tried to make me take medication. He is spot on with his prescriptions, not over medicating nor does he force me to take my meds! He also has never over the years made a single mistake on my prescriptions and has worked very carefully with me to make sure I'm on correct dosages and to take me down slowly when either of us have decided to make changes. It is so comforting to know that each month my appointment is something I look forward to since Dr. Kolinsky always listens to me and makes me feel heard and respected. Every doctor should be like like Dr. K! I'm grateful he is in my life. He is the only doctor who has helped me at all in the nine years I've been dealing with debilitating chronic back pain. One last point, Dr. Kolinsky 100% returns calls and checks up with every concern. I've never had such access to any doctor I've seen.
5.0 Rating
December 14th, 2015
Wonderful!
Dr. Kolinsky isn't like any other specialists I have seen, he actually cares! I am a veteran with a lower back and hip injury and I am so happy to have found someone that took their time to check out what was wrong with my spine and give me the shots that I had been begging the VA to do since I got out of the army. I highly recommend him to anyone going through severe pain that wants a Dr. that cares about their pain and recovery.
4.0 Rating
November 9th, 2015
5.0 Rating
October 29th, 2015
Dr. Kolinsky is a great pain management doctor! He has helped me through my long journey of fibromyalgia. Not only was he courteous and patient but he has explained every little detail to me about my past diagnosis which a lot of doctors did not. When I had problems with my pharmacy he had no problem calling them right in front of me. I trust him and am thankful he is taking care of me.
5.0 Rating
October 6th, 2015
5.0 Rating
July 9th, 2014
Appreciation
I no longer go to Dr. Kolinsky due to no medical coverage, however when i did i really appreciated how patient he was. Dr. Kolinsky was very understanding of my phobia of needles. I want to thank him for the great work he does and i hope i have the.opprotunitu to be a.future client again.
1.0 Rating
November 28th, 2013
5.0 Rating
September 19th, 2013
Amazing doctor
Dr David kolinsky has changed my life for the better. 4 years ago I could barely move . Even though I'm still in pain and probably always be But to have it where it is at today is beyond amazing . He listens , he cares . Pain doctors are not just about dispensing meds. Goes far and beyond that. Forever greatful blessinsgs
5.0 Rating
November 27th, 2012
NOT Greedy & Unstable!
Nearby Doctors

Dr. David Kolinsky is similar to the following 3 Doctors near Monterey, CA.