Rate Now
Share Your Experience
Have you seen Dr. David Ginsburg?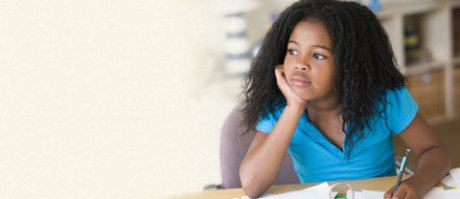 ADHD
Attention Deficit Hyperactivity Disorder (ADHD), including the different types and who gets them.
23 Ratings with 7 Comments
5.0 Rating
August 10th, 2017
Question....
1.0 Rating
April 11th, 2013
What happened to quality care?
5.0 Rating
March 5th, 2013
Thank you Dr. Ginsburg
It has been 10 years since I was diagnosed with MG . Dr. Ginsburg took excellent care of me , I was scared never having been sick before with anything other than bad colds. He talked me through every stage of the process, every test , and the medication I would need to take. He referred me to the cardiologist that did such a great job removing my thymus. I am grateful for both dr. Ginsburg and dr. Pokey. I'm still doing well 10 years later because of your work. Thank you!
5.0 Rating
August 30th, 2012
My experience with Dr. Ginsburg was excellent. He's professional and caring, explains what tests he's going to have done and why and takes his time so you don't feel as tho' he is rushing to see his next patient. I saw him twice and fortunately my diagnosis was a good one. His staff is very nice and efficient. I would highly recommend him.
1.0 Rating
June 8th, 2012
Dr. Ginsberg
Dr. Ginsberg might be a good neurologist, but its his arrogant, abrupt attitude that bothers me. I think he has doctor burn-out; hes just not interested in specific cases, but would rather generalize. Neurology is an iffy field and Ginsberg does not go out his way to clarify it. He needs a long vacation!
1.0 Rating
March 10th, 2012
Worst Neurologist in Vegas!
This doctor is horrible. I was so nervous about this appointment, I waited for what felt like an eternity and he was rude, cocky and wouldn't help me. I got undressed and into a gown and he came in and refused to see me because I had brain surgery in the past. I was there for MS related symptoms and he said he wasn't getting into that because it's too hard to separate what is coming from my brain surgery and what COULD BE MS symptoms. So in other words he's not smart enough to handle my case and he doesn't want to put the effort into getting me better. He left the room and said I need to see a movement disorder specialist and brings another doctor in the room. I have Tourette Syndrome but that's not why I was there but he insisted that I make an appt with this movement disorder doctor he brought in. He did not see me or examine me in any way and I was having difficulty swallowing and had been hospitalized etc and he wouldn't even feel my throat or touch me. I spent 2-3 minutes in the exam room before having to get dressed and leave. He was cocky and arrogant and I asked if he would look at my throat and he said no. I said what do I do then about this problem? He said, I don't know, go to an ER. A total jerk and a waste of time. When I checked out, I said you BETTER not bill my insurance for this. The woman said we won't. We cancelled the appt like it never happened. AVOID THIS DOCTOR. Depending on your problem you will walk away depressed, crying, or at the least, shaking your head.
5.0 Rating
September 6th, 2017
5.0 Rating
August 10th, 2017
5.0 Rating
July 7th, 2017
5.0 Rating
July 7th, 2017