Rate Now
Share Your Experience
Have you seen Dr. David Lamb?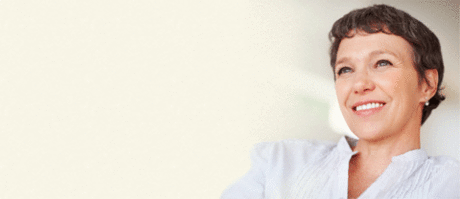 Fibromyalgia
Get the facts about fibromyalgia, including the symptoms and conditions that may be related to it.
50 Ratings with 14 Comments
5.0 Rating
March 8th, 2017
5.0 Rating
January 31st, 2017
5.0 Rating
July 18th, 2016
Outstanding surgeon
I worked in health care for over 40 years and know a well run office when I see one. My first impression from day one was an office well run with courteous, professional and competent staff. Dr.Lamb's surgery changed my life. I have had no back pain since the surgery. (By the way, he was recommended to me by others who had had surgery done by Dr. Lamb) He personally saw me each day I was in the hospital and at each follow-up visit. Besides being an outstanding surgeon, he is a nice and personable guy. I cannot say enough to express how grateful I am.
5.0 Rating
February 8th, 2016
I visited Dr. Lamb in the past and was very impressed. He made me feel very comfortable, listening to my problem, then thoroughly examining me. He requested X-rays, which were done immediately, and then addressed these X-rays as they pertained to my problem. Today I visited Dr. lamb with a different problem. He did not disappoint. After I explained my problem, he thoroughly examined me, asked questions and then ordered X-rays. He showed me the X-rays and thoroughly explained the problem from different views. He explained my options and gave me his recommendations. I left my appointment very satisfied that I had again chosen the right Doctor! Before I had made my appointment, I viewed comments from several other people who were not happy with Dr. Lamb and cannot DISAGREE more with what they said. My opinion - you want a great spine doctor who will listen to you, assess your problems, do tests and make solid recommendations, Dr. Lamb is your doctor!! I never felt rushed, or dismissed. I asked many questions and he always took his time to explain in terms I understood.
5.0 Rating
October 5th, 2015
Outstanding
My appointment was for 8 am. Thanks for that availability first of all! At that hour the staff was very cordial, Dr. Lamb was running a only few minutes behind and I had a very informational visit. Xrays followed and were back to my room when I returned. A quick diagnosis and recommendation followed . Would highly recommend.
1.0 Rating
August 5th, 2015
I met Dr Lamb several years back with my first spinal issue. He was the answer to my prayers back then,so fast forward to now,I had no doubts of using him again. What a surprise to find that he had grown so big that he barely had time to discuss my current issues. I felt rushed and ignored when it came to my current issues. It seemed as if his ego had gotten the best of him, so he disgrarded any previous work that he had done as being a possible problem. I still followed through with new surgery, only to recovery still in pain. I am six month post op and with each follow up visit I was pushed aside to his "new" PA,(who by the way need to consult with him on every question I asked). When I finally got his attention he states come back in three month and if you still have pain we will do more surgery! I am exremely disappointed in the care and services I recieved by Dr. Lamb and Princeton Orthopaedic. I would not recommend him to anyone.
2.3 Rating
January 22nd, 2015
Not a surgical candidate - don't bother.
If you are not a surgical candidate do not bother seeing this doctor. My daughter went to see him for back pain. After an X-ray and MRI she was diagnosed with a congenital abnormality, told to modify her lifestyle and do pilates. Understandably she became upset and started crying to which he replied 'off to save lives' and promptly departed.
5.0 Rating
July 8th, 2013
Dr. David Lamb is an outstanding Orthopedic surgeon!
I went to see Dr. David Lamb after exhausting all available options to treat my sciatic nerve pain that was preventing me from standing or walking for more than a minute or 2. I went to see another surgeon first who spoke in medical speak, made no attempts to ease my significant fears and had no bedside manner whatsoever. Dr. Lamb was then recommended to me. When I went to see him, he spent significant time trying to calm me down, assessing my spinal issues and coming up with a recommendation. He spoke in understandable language, was very honest with me about his recommendations and expected outcomes, and used patience, caring and humor to ease my fears. My first experience then repeated itself in every subsequent visit, both pre and post surgery. His surgical skills are exceptional, and I am now 100% recovered, which I attribute to Dr. Lamb. I highly recommend him for anyone needing spinal surgery.
5.0 Rating
September 20th, 2012
Great Doctor
1.0 Rating
May 21st, 2012
Disappointing in retrospect
Recommended to Dr. Lamb by a Doctor whom I admire. Impressed at first visit. Somewhat rushed. Spent time talking to me before treatments began, pain injections,etc. After surgery, very cold,some attitude, brief visits,sugery had complications (I believe), have been left with permanent nerve damage(his compassion stopped) Dr. Lamb reworded my comments and turned them on me, asked him to look at other areas of pain after surgery, he said No and walked out of the room. About 5 months later, admitted for pain thru ER, he saw me and was compassionate. Follow up office visit, he was nice, however since, I have been as much as denied an appt. Told it was not necessary to follow up or see him by his staff. Saw a follow up Dr.at his office though. Now going on two years, I changed to a NY Hospital as I have other Spine Changes/problems. I would not recommend Dr. Lamb, I gave him great respect as he is a surgeon, Also every benefit without doubt, and looking back I did not get concern or respect in return.
2.3 Rating
January 27th, 2012
Strange
5.0 Rating
February 21st, 2011