Rate Now
Share Your Experience
Have you seen Dr. David Conner?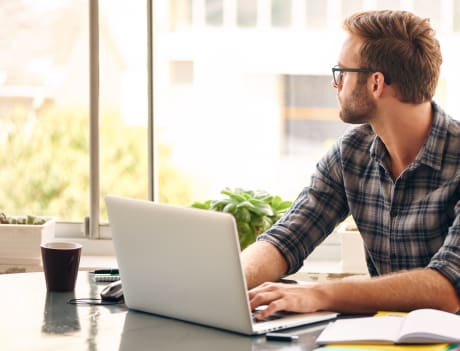 Adult ADHD
Get the facts about attention deficit hyperactivity disorder (ADHD) in adults, including the different types and symptoms of each.
56 Ratings with 15 Comments
5.0 Rating
November 8th, 2016
2locke james ď
1.0 Rating
September 9th, 2016
Never Going Back Ever!!!!!
Don't even think about making an appt with this guy if you care about your health! He takes up your entire appt talking about medical research. He doesn't listen to you as a patient, that's if there's even enough time left in the appt to talk about your medical concerns. I saw him four times and thought it might get better but it was the same each time. The last time I saw him, I was in bad shape and needed a med change. He told me no med changes and "to just ride it out"!!! I ended up in the hospital er due to his lack of care.
1.0 Rating
September 6th, 2016
First Impressions
1.0 Rating
August 11th, 2016
Worse off
I went into this doctor's office for depression and I was more depressed after talking with him. He gave me medication and sent me on my way worse off than I was before. He just talked to hear himself talk. I didn't get to talk very much at all and it seem like a assembly line.
1.0 Rating
August 10th, 2016
Run!!!
I could not believe how unprofessional this office was ran. From beginning to end. The receptionist broke several hippa and privacy laws. When I finished my paperwork, I turned it in to her. She read it and came out to the waiting room, where there was one other pt. waiting to be seen by the doctor, besides myself. She(the receptionist ) sit down beside me and started giving me advice about what i had written on my paperwork. Telling me about how to deal with my private problem that i was there to talk to the doctor about. I was floored! There was a pt. 6 feet away from me, sitting in the same waiting room, listening to her talk about my problem to me. I was so shocked! I could barely respond to let her know, that it wasn't ok, what she was doing. She did this a couple more times when she called me back to her desk , prying and asking questions that were over the hippa line. When the doctor finally called me back, he showed me several articles about my problem (that i was there to talk to him about) on what would help me. He read some the articles to me that were studies dated from 2004! He talked like he was giving a seminar to a group of people, not addressing an individual and their personal problem. It was the weirdest thing i had ever experienced from a doctor office. And at the end of visit, he was rude. I didn't even know my time was up. He jumps up and start walking to the door while I'm inquiring about the medication he's placing me on. He gives the prescription, he wrote to the receptionist and goes to get his next pt. He had did most of the talking during my session and given me advice from cut out magazines articles. I didn't feel like he heard me at all.
5.0 Rating
May 24th, 2016
1.0 Rating
September 14th, 2015
Horrible wait times! Doctor is rushed and uncaring
Expect hour or more wait times. They have no idea how to schedule patients. 6 patients takes 5 to 6 hours, why in the world would you schedule 6 patients within 5 minutes of each other. One doctor and 6 patients! DO THE MATH! And for the love of god, hire some people that speaking English to answer the phone and work the front desk!
5.0 Rating
February 15th, 2013
He was just what I needed, knowledgeable and kind
I was a mess when I started to see Dr. Conner and wasn't happy with anything at the time, including him or his staff and to be honest I picked his office solely on the shortest wait time for an initial appointment. Over time I came to trust him completely. He was able to articulate what I was trying to say about how I was feeling and what I was going through when words failed me. He took the time to explain what my conditions were and why he was giving me certain medications and what to expect and took the time to address any concerns I had about them.The office is not the most formal which I liked after I got used to it. I credit his kindness and empathy (and that of his staff) for the progress I have made as much as I credit the actual treatment and medications. I will say there are often long waits, but I also know when I have been in bad shape they have managed to fit me in right away, so when I have to wait I assume others have been in the same situation. There were not many psychiatrists to choose from in the area so I would imagine you would run into the same problem everywhere.
1.0 Rating
March 27th, 2012
THIS PSYCHIATRIST NEEDS TO SEE A PSYCHIATRIST
2.3 Rating
March 17th, 2012
Very nice doctor. However, I believe he overbooks and his waiting room has always been full during the 3 visits that I attended. It's like an assembly line. It's as if his schedule is booked with 4-8 patients per hour. According to my insurance EOB, he bills for an entire hour even if the visit is as short as 10 minutes.
5.0 Rating
May 16th, 2011
Wait varies but Excellent treatment
I have been seeing Dr. Conner for 7 years now. He is very knowledgeable when it comes to medications and their interactions. He took me through the process of finding a medication "cocktail" that works, which was particularly hard since I am very sensitive to medications. Has an incredible ability to recall meds and reactions. Plan to wait for your appointment, because his takes his time with each patient, tries to make sure you have no questions and understand fully. Patients are double- and triple- booked, just like they are at other doctor offices. Staff members are challenging to understand sometimes; ask them to repeat themselves! As for billing problems, yes, those happen, but they happen with any doctor.