Rate Now
Share Your Experience
Have you seen Dr. David Donahue?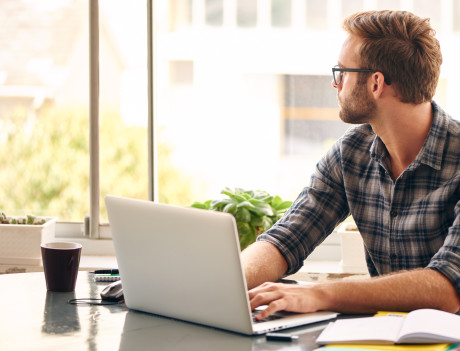 Adult ADHD
Get the facts about attention deficit hyperactivity disorder (ADHD) in adults, including the different types and symptoms of each.
23 Ratings with 11 Comments
1.0 Rating
April 6th, 2015
Liars
I called to make and appt thinking I was going to see a Dr, today I went online to get directions and I realized they had me scheduled with a practitioner,NOT A DR. I am livid. I am reporting them and fro reading their reviews, I urge patients to do the same.
2.3 Rating
June 25th, 2014
2.3 Rating
December 9th, 2013
A weasal indeed! How was I supposed to have any confidence in him at all, when he had none in himself? He never diagnosed me, just gave me meds then the visit was over. This supposed doctor is a sham.
1.0 Rating
August 15th, 2013
How is he still in Practice
This egotistical narcissistic weasel is actually supposed to be helping people...that is a frightening thought. The only things he cares about is himself and the money he makes pretending to be a practitioner...
5.0 Rating
July 26th, 2013
Best Psychartist Ever
When I used to live in Florida I went to Dr Donahue since 1992 to 2007. He never once did any of the bad things that person is accusing him of. He always took his time with me, talked for awhile with me, never pushed me out of his office, and he never looked sleepy while during our sessions. He knew me like a opened book. Where I live right now all the psychartists here stink and I cant find one good to help me with my condition. Dr Donahue was the best doctor I ever had and if I ever move back to Florida I will go back to him, and I recomend him to all my Florida friends.
1.0 Rating
July 10th, 2013
Look Elsewhere
When I was truly in need of this type of medical a few years ago, I was referred to this guy, nit really knowing what I should be looking for having never sought a mental health practitioner. I later saw a different Doctor, got the help I need and realized how truly bad this man is at his job. He is simply in this profession for the money, as he simply does not pay attention, listen or give feedback, and seems preoccupied with who knows what. Its just a job to him. In every profession there are really good and really bad people...and this guy is the worst of the worst. You would do better talking to a stranger in the street than you would seeing this sorry excuse for a mental health professional...in fact, I truly believe that he needs to seek help to deal with his own problems. Do yourself a favor and pass on this guy...he has zero awareness and compassion.
1.0 Rating
January 30th, 2013
Just a Pill Dispenser
5.0 Rating
September 13th, 2012
Excellent, Knowledgeable, Caring Doctor
I have seen many psychiatrists over the last 20+ years. Including in-patient. I can honestly say that it is refreshing and a real treat to work with such a caring and compassionate person as Dr. Donahue. He is extremely well versed in medications used to treat many different emotional disorders, and takes his time to evaluate being recommending a treatment plan.I recommend Dr. Donahue very highly to anyone in need of competent and thorough psychiatric care. He is an excellent Doctor.
5.0 Rating
March 6th, 2012
Gentle, caring, professional
I wish all medical practitioners were as compassionate and kind as Dr. Donahue. Anyone who has stayed away from help because of a bad experience should give him a try. He made me feel comfortable asking questions and made me feel included on my own treatment. His staff is always professional and kind.
1.0 Rating
July 24th, 2010
I am not reviewing him but his coworker who is not listed here on this site. I thought the office and staff were very professional until I missed a couple of appointments for medical reasons and got dropped from the practice. I am confident that Mr. Donahue was one of the deciding factors to drop me as a patient. I found it absurd that they would drop a patient who was in a hospital getting treatment for the issue I was seen for at Cornerstone. Good doctors recognise when their patients are at their most vulnerable and need the most help, and do all they can to assist them, not drop them and leave them on their own to flounder alone. My view of this practice is extremely poor and I would never recommend them to anyone in need.
5.0 Rating
October 15th, 2009
If I had three thumbs to put up they deserve it.
5.0 Rating
July 1st, 2017