Rate Now
Share Your Experience
Have you seen Dr. David Julian?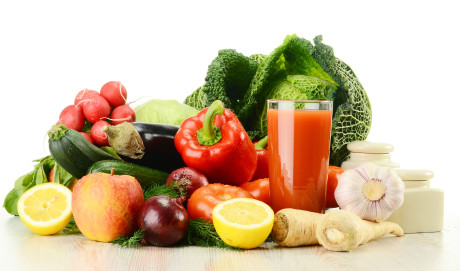 Type 2 Diabetes
Type 2 diabetes is a chronic disease in which your body is unable to maintain a normal blood sugar (glucose) level.
27 Ratings with 10 Comments
1.0 Rating
October 10th, 2016
not lokking out for patient's best interest!
Dr. Julian is arrogant, and does not have any patients best interest in mind- he is more interested in moving patients in and out, without concern if they are ready to be discharged. His knowledge base is not very broad. Be careful if you happen to fall victim to his care-because he does not care!
1.0 Rating
September 9th, 2016
Worst Dr. EVER
A family member of mine was being seen by him. No improvement in 2 weeks then he yelled at my family member saying they need to get their a** out of bed and quit feeling sorry for themselves then stormed out. (Of course the Dr. blamed my father denying it and said he got him confused with someone else while he also yelled at me) I confronted him and he told me to never talk to him like that again and started yelling at me and said why don't you just fire me then. I replied I already did a 1/2 hour ago. This dr. is the biggest egomaniac I have ever encountered. Do not hire him as your Dr. I beg you to stay away from him. He's egocentric and very very unprofessional and the feeling we get from him is that he doesn't know what he's doing. Be cautious!! Please.
1.0 Rating
September 13th, 2015
He was such an unprofessional jerk! Completely awful and rude!
3.0 Rating
September 13th, 2015
Horrible experience
My daughters doctor at Renown, he was rude and had zero bedside manner Told me to calm down when I began to cry about my concern for my daughter
5.0 Rating
August 14th, 2015
1.0 Rating
May 10th, 2015
Horrible doctor. tried to tell me he deals with all kinds of scleroderma patients, when it's still so rate there are only a few in my area. Proceeded to call me narcotic addict because I have a pain pump installed which according to him I shouldn't have pain with scleroderma, which is quite the opposite what my Dr's at Mayo clinic say. Completely inappropriate bedside manner was all upset because I asked to have him come back before my discharge to ask him some questions.
5.0 Rating
November 18th, 2012
1.0 Rating
November 8th, 2010
Abusive,arrogant incompetent and dangerous
Dr. Julian was staff doctor and with held simple bag of saline that would have relived symptoms of Hyponatremia, tremors, anxiety,muscle cramping, burning that he ignored for more then 8 hours and than threatened to "release me onto the streets" and still refuse to order saline. I finally took in enough sodium during the 8 hours to ward of a seizure. After experiencing this dangerous low sodium he call me, a 70 year old woman with MS a "brat."I put off going to ER when I was having a MS relapse for over a month of fear of seeing him. When I did he was still an arrogant SOB.I complained and was told by Protective Services to find another hospital. Not an option and I would have to move out of the city.I filed two complaint with no results. I will have another relapse and will go thorough the same anxiety.
1.0 Rating
June 26th, 2009
Dirty Hands, insensitive to patients pain.
Dr Dirty hands had black under his finger nails and did not wear surgical gloves as he performed a procedure of extracting fluid from a 92 year old womena at life care center of Reno. This was witnessed by a visitor sitting in the same room. Dr Julian inserted a large needle into this patients Knee without pain medication and despite the patients loud screams. His solution was to ask for a smaller needle and proceeded to insert again and cause extreme pain again. No explanation, No care, No concern. 3years experience and how many patients has he infected with his carelessness!!!!
5.0 Rating
March 1st, 2017
5.0 Rating
March 1st, 2017