Rate Now
Share Your Experience
Have you seen Dr. David Markel?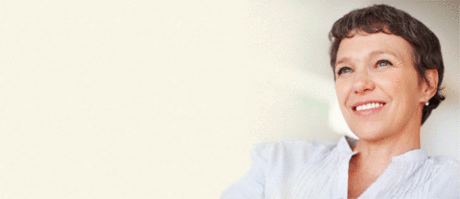 Fibromyalgia
Get the facts about fibromyalgia, including the symptoms and conditions that may be related to it.
30 Ratings with 12 Comments
5.0 Rating
August 22nd, 2017
Pain Free
1.0 Rating
October 12th, 2016
NO bedside manners or any other kind!
5.0 Rating
February 11th, 2015
1.0 Rating
September 25th, 2014
Very rude doctor
Dr. Markel is the rudest doctor I've ever seen. He came to us highly recommended and treated us like he was paying us! Markel is not worth the time and effort to see. I got more information from the Mayo Clinic website than I got from him and he was RUDE to boot. I think that he is just a rude person who was probably raised poorly. There are plenty of orthopaedic docs, so find another one!
5.0 Rating
February 21st, 2014
A great doctor
1.0 Rating
May 30th, 2013
Choose a different doctor
1.0 Rating
March 26th, 2013
Yes! He is a VERY arrogant doctor. He spent a out 5 minutes exami ing and talking to me. Felt very unimportant and brushed a side. The receptionist here and Pam, are soooo RUDE!!! If you have an emergency they will not squeeze you in quickly. Go somewhere else. They think because they helped a few pro athletes, they are the best around. Never again!
2.3 Rating
November 15th, 2012
If you are looking for a doctor that has a pompus attitude, then this is the one for you. I went to him for help with my knee replacement and help is not what I got. He kept asking me "why can't you walk", "why can't you stand up straight", "why can't you straighten your legs". If I knew the answers to these questions, I wouldn't have bothered going to see him for help. He may be a good surgeon, but I will never know and I would never recommend him to anyone I know. He didn't seem interested in what I had to say and I don't think he was really listening when he seemed to be listening to me. When I went to check out, the woman was on a personal call and she just kept talking. Never looked at me or said a word to me. I went and sat down until she was finished and when I went back to her desk, she never even said sorry for being on the phone.
5.0 Rating
June 14th, 2012
Thank God For Dr. Markel
I had terrible knee problems and could not straighten my leg. I saw Dr. Markeland set up appt for surgery right away.He took bone fragments out of my leg. Right after surgery I could put weight on my leg and the next day I knew the surgery was a success because I felt better the next day and had more range of motion in my leg then I did before. It was a tricky surgery and he did an amazing job. I am so appreciative and so grateful.
5.0 Rating
February 17th, 2011
Total Hip done in Dec 2010
1.0 Rating
February 25th, 2010
5.0 Rating
December 19th, 2009
complicated kee problem solved in one surgery
After having a full knee replacement i developed a bloob clot,that lead to a stiff knee.The Dr( none of this done by Dr Markel by the way)then did a manipulation to gain motion,wich resulted in a trip to the ER, 3days in hospital and 4 blood tranfusions.went to PT , NEEDED ANOTHER MANIPULATION WOKE UP WITH FRACTURED FEMUR.Knee was emobilized for 8 weeks, was stuck at 42 degrees.Went from Dr to Drtrying to find solution when I was referred to Dr Markel. Had surgery Oct 8th by Dec 8th range of motion went from 42 degrees to 89 degrees. Therapy predicts I should make it to 105-115 degrees by end of Jan.Dr Markel is highly skilled when it comes to complicated knees. I only wish I would have found him when all I needed was the knee replacement.Do yourself right and go with him for surgery.I saw Drs who would not touch me because of how bad my knee was.
Nearby Doctors

Dr. David Markel is similar to the following 3 Doctors near Southfield, MI.