Rate Now
Share Your Experience
Have you seen Dr. David Mcdonough?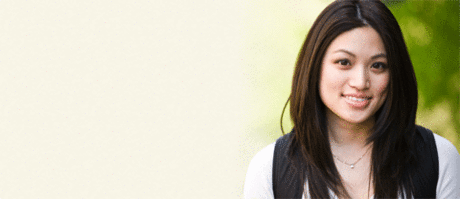 Birth Control
Get the facts about birth control so you can decide which type is right for you.
26 Ratings with 15 Comments
5.0 Rating
October 31st, 2016
My Doctor since 96
1.0 Rating
September 7th, 2016
Shocking
I can't believe that a practice could go downhill to this extent. The doctor was excellent at one time, but something has happened. Employees leave, the practice has been at several addresses within the last 15 months, and I hardly saw any other patients in the office (for Dr. McDonough). I had to wait in the waiting room until almost all of the employees were gone for the day before I saw the doctor. I called about follow up care and received no call back. This is scary. I tried to remain loyal to the practice, but I'm done.
1.0 Rating
September 3rd, 2015
Brilliant but Troubled
I've tried to remain loyal because he's clearly very smart. But his staff tells me he's routinely hours late for work (without even checking in with his office), with absolutely no follow-up after visits. Recently he was locked out of his new office by the landlord. My final appointment was at his apartment! Very sad to see such talent go to waste. Whatever his issues, I hope he has hit bottom and I wish him well.
5.0 Rating
June 8th, 2015
Breath of fresh air
5.0 Rating
April 1st, 2014
GREAT DOCTOR IF YOU WANT TO STAY HAPPY & ALIVE!
I have been HIV+ since 1980. I have literally have more hands-on experience with HIV than many doctors do today. I have been around the block a couple of times. My first doctors were the brilliant eccentric Dr. Scolaro & Dr Tom Mcgee. 1986 I have hashed it out numerous times with most of the great doctors of our day. This guy, Dr McDonough, is without doubt among the greats for many reasons, most notably his uncanny ability to see through the XXXX and nail each issue right on the head. I give him, and his office, 100% TOP RATINGS.
3.7 Rating
August 15th, 2012
Good doctor, terrible practice
Once (if) you get to see the doctor, you'll feel you're in good hands. However, be prepared to wait at least an hour and frequently longer until he enters the examining room. Staff turnover in the office is high, and the quality of the employees is not very good. Follow up is just downright bad; you should be told on the telephone about routine things rather than be forced to make another appointment, which costs you both time (a lot) and money. Dr. McDonough is a good doctor, but is incompetent at running a practice.
5.0 Rating
September 19th, 2010
GREAT DR. - weaker staff
As much as I truly find Dr.McDoungh a answer to all my praqyers...people need to releize, this man is amazing with a ton of energy., hIS ONLY PROBLEM SEEMS TO BE HIS STAFF CAN'T KEEP UP....FEW FELLOW DOCTORS CAN!He so brillant, his staff and PA-C's struggle to work with such a genious doctor and diagnostic physician. Have patents, he will save your life...isnt that worth an extra 15 minutes.
1.0 Rating
September 6th, 2010
BAD PRACTICE
Every thing wrong with the Health Care System can be found in Dr. McDonough's office. From outrageous over-billing, to excessive lab tests, to incompetent staff. Emphasis is on selling botox and other ridiculous (and costly) plastic surgeries. (Why not just set up a full bar in the lobby and make some real $$ !!!) You will never get to see the Dr. himself, you will be assigned a Physician's Assistant who hasn't a clue. Yet, the lab tests keep getting ordered . . . . unnecessary prescriptions filled....the money machine keeps moving forward -----This is the neighborhood where Michael Jackson got most of his drugs.BAD PRACTICE!
5.0 Rating
March 26th, 2010
The best of the best!
In my life time I have yet to meet a more caring and intelligent doctor than Dr McDonough. I would not be alive today if it had not been for a friend who recommended him to me. From my first appointment I knew that no stone would go unturned in solving my medical problems. I have sent countless friend and family to him and we all agree "He's the best".
1.0 Rating
March 23rd, 2010
Shame on You, Dr. McDonough
Dr. McDonough:I suppose theres enough fat on the insurance log for you to make a generous living off of people in need, regardless of the lack of respect with which you and your office staff choose to treat your patients. For my part, I find that nothing short of offensive and truly shameful. Really. It's disgusting.
1.0 Rating
February 25th, 2010
Meet the PA, doc is AWOL
While Dr. McDonough seems to be very good, you will rarely get to see him. Instead, he relies on inexperienced and dangerous physician assistants who apparently can't read your chart. If you complain -- or just demand to talk to the doctor -- the PA will just cut you off with a letter dropping you as a patient. We have not been able to talk to the doctor in the last 5 visits, and this happened. And the office manager tries to sell you Botox. So, beware of this practice. Too bad, because that first visit with the actual doctor was promising.
3.7 Rating
January 7th, 2010
Dr. McDonough is very knowledgeable no question. After years of seeing him it has become an outright joke as to the disorganization of his office. Two hour wait times are common place. Incorrect insurance billing, over billing and double billing have become common place. You will not find a doctor who will go into more detail (once you finally see him). After the ridiculous wait times you will find yourself settling for a Physicians Asst. but you will still be billed for McDonoughs time. I don't have any severe medical issues so I would say that if you are like me you may well want to choose another doctor.
Nearby Doctors

Dr. David Mcdonough is similar to the following 3 Doctors near Beverly Hills, CA.