Rate Now
Share Your Experience
Have you seen Dr. David Mcneil?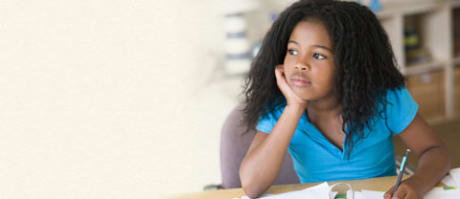 ADHD
Attention Deficit Hyperactivity Disorder (ADHD), including the different types and who gets them.
33 Ratings with 14 Comments
1.0 Rating
August 4th, 2017
Terrible!
His office was in a big scary building. People weren't friendly. When I went into his office, within 2 minutes, his behavior and way he spoke made me so uncomfortable and scared. I told him I would like to end, and go home. He roughly threw aside his paper pad and pen and slammed both his hands together on the desk, which startled me and I was terrified. I began trying to speak and defend myself and he talked over me and yelled over me. He traumatized me in his office. It was a nightmarish experience. He is a danger to patients and everyone.
5.0 Rating
September 16th, 2016
Excellent Doctor
Dr. McNeil gets results. He takes the time and puts forth the effort needed to insure I am doing my best. He listens and suggests changes in my medication and explains why he is considering them. He views our relationship as a partnership: if I answer his questions he will thoughtfully make recommendations. He takes the time needed to answer my questions. Sometimes he writes down instructions for taking the medicines he prescribes for example to make it easier to transition from med to another. Once he wrote a prescription that just said "Really?". It was about a private joke we shared and I keep it taped to my refrigerator to remind myself to give others the benefit of the doubt.
1.0 Rating
June 28th, 2016
Criminal Psychitrist- Report him!
Dr David L Mcneil is extremely abusive to patients, violates patients rights. His abusive behavior causes patients of all ages to have panic attacks. He doesn't let patients speak, he is very demanding, sadistic and threatening towards patients. Dr McNeil is abusing tormented people, mentally ill, and autistic children. Dr McNeil acts like patients have no rights and he can do whatever he wants to them. We have reported him to authorities, State regulation offices and even the FBI.. Patients who were very young, teens and adults, who saw him were traumatized and had nightmares and anxiety from seeing him.. Do not go to this man, I repeat do not go! Save yourselves.
1.0 Rating
June 21st, 2016
ABUSIVE AND INNAPROPRIATE PSYCHIATRIST!!!
Dr David McNeil makes patients feel extremely uncomfortable and feel threatened by his behavior in only 2 minutes of being in his office. He's a nightmarish man or whatever he is. He berates, talks and yells over, is ornery, harsh, cold, and is innapropriate and unprofessional. He's a Lowlife, and is under investigation by authrorities right now, and or in prison. And if he is not in prison, that's where he needs to be. He is abusive to child, teen, and young adult patients who go to him. He has a sleezy sadistic temperament that scares away patients. He also makes an evil twisted grinning smile when inflicting pain on his victims. Hes a liar, and trys to be manipulative. He gats kicked out of every building he has his office. the only reason he sometimes got away with abusing patients is because the buildings he was in, he only was in because the people are cold heartless brutes like himself. Patients and young patients leave his office in fear of him hitting or punching them. Patients have panic attacks and he doesn't care. In the building in buffalo grove hes had his office e the other people with businesses are insensitive cold heartless people like him. Hes a bully and a deceitful individual.
4.0 Rating
September 20th, 2015
5.0 Rating
October 13th, 2014
erudite, compassionate, kind and gentle man
I've been seeing Dr McNeil for some time now, and it has been a very helpful venture. Visits to this 'type' of doctor can be extemely daunting, at first, but from day one, he put me at ease. He listens, he's helplful and will try many methods that are -out of the box- to help you become the person you want to be. He is very learned in todays medications--if that's what you might need. I feel that he's my friend, as well as my doctor, --andI can tell him anything. That, in itself- is remarkably relieving. He has a very warm way about him and I would highly recommend him to others. He's a rare find.
5.0 Rating
June 29th, 2014
You Won't Find Better!!!
Dr. McNeil was referred by another doctor. I was told he was 'the best' and prides himself on keeping current on his field. I came to Dr. McNeil and after 5 visits, I believe I have gotten to know him, and he know I well enough for review. Dr. McNeil spends as much time with me as I desire, and allows me to have a big say-so in the direction of my health. Medicine, books, visits, links to helpful videos are what makes him amazing, but its his experience and knowledge that make me feel at ease putting my life in his hands. He made it very clear at the first meeting, you the patient are in charge, and he will do everything in his power to improve the quality of your life. If you put in the work that Dr. Mcneil asks of you, your quality of life should improve as well. Bottom line: Dr. McNeil has improved the quality of my life. Like the title of this review states, 'You Won't Find Any Better'.
5.0 Rating
March 23rd, 2014
Best MD I've ever met
1.0 Rating
January 16th, 2014
RUDE and IMPATIENT
Rude and impatient. Not a good bedsied manner. His secretary is a very nice lady though.
5.0 Rating
October 31st, 2013
Knowledgeable and Kind
Dr. McNeil is pleasant and helpful. He invites my thoughts about medication choices and he explains his decisions (He calls it "thinking aloud."). He goes beyond symptoms and side effects to appreciate what in my life may be helping or hindering my wellbeing. He is thorough and yet he still has time for some humor or a reflection that adds to our personal connection.
1.0 Rating
June 30th, 2013
Poor professional conduct; problems with scheduling/ techinical failures switchboard / Computer sytem
1. Appointment 1: I sat in waiting area waiting to be seen for 1 hour for first visit, as doctor was backed up, though he seemed kind, compassionate, good listener in initial interview. 2. Appointment #2: had to wait room for 2.5 hours to be seen when office manager re-scheduled my appointment , but I received no notification. Office manger said their computer/phones were down so office manager didn't receive my two voicemail messages and my email to confirm appointment my appointment, until I was already in waiting room for originally schduled appointment. . Did not appreciate that doctor made quick judgement about me on that doctor and would not listen to what I had to say about myself,. 3, Appointment 3 was not much better than appointment 2: Did not appreciate that doctor made quick judgement about me on that dappt and would not listen to what I had to say about myself,. 3. Appointment #3: Again, did not appreciate that doctor made quick judgement about me, made statements that should have been confidentail I did not realize he would make judgement and statement about me in front of the neighbor who drove me, I'd invited her into the session, but would have preferred he listened to I had to say about my own symptoms, instead of making perfunctory judgments and statements about my condition in front of neighbor who does not know me well, I invited neighbor into my session only due to my severe short-term memory loss growing more severe., Had been shaking/consvulsing five times within three months, Neighbor witnessed a milder version of one of these (scale of 1 1-10, she had witness a level 1, so I'd invited her into my session so she could report what she witnesses,.
5.0 Rating
December 6th, 2010