Rate Now
Share Your Experience
Have you seen Dr. David Mikkelsen?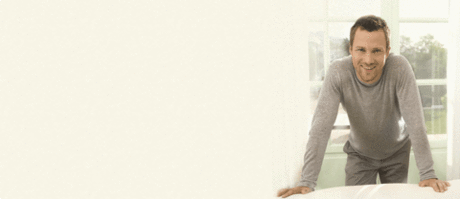 Erectile Dysfunction
Get the facts about erectile dysfunction (ED), including the conditions and medications that can cause it.
26 Ratings with 11 Comments
1.0 Rating
November 2nd, 2016
My overall rating would be 1 star because he did pass medical school
1.0 Rating
August 27th, 2016
Butcher of a Doctor
This doctor is simply a butcher who is unethical and has no compassion for his patients. My husband had a vasectomy performed by him, and Dr. Mikkelsen did not wait the 15-30 minutes for the lidocaine to numb him. Even though my husband told Dr. M that he felt everything that was being done, Dr. M just gave him more lidocaine and continued to work without waiting. Additionally, he's arrogant and his bedside manner is sorely lacking. My husband only went to him because of my gynecologist's recommendation, his credentials, and his years of experience. As we discovered, all of that does not mean a doctor is good. Furthermore, the office wouldn't even let us schedule a consultation before checking our insurance first. The message they give is that money matters more than their patients and their well-being. Stay away from Dr. Mikkelsen. I would not recommend him to my worst enemy.
1.0 Rating
March 8th, 2016
Worst case of God syndrome!
I would say Mikkelsen has no personality at all but he does..... rude, obnoxious and the absolute BIGGEST, worst case of God syndrome I have ever seen in a doctor (if you could ever call him one). Saw him a few weeks ago regarding kidney stones.... omgoodness.... incompetent would be a compliment to this guy. Would NEVER recommend him even to someone I didn't like. Only gave him a one because you have to put something there.
1.0 Rating
January 2nd, 2014
Failed procedure
Like others, I was not in the least impressed by Mr Mikkelsen. The man is extremely arrogant and very inattentive. I felt as if I were talking to the walls in the exam room when explaining my history to the man. I was schedule for a lithotripsy for stone removal. He never explained the procedure prior to or at the time of exam. The man never even spoke to me at the time of the exam and let the attending techs do all the talking for him. I went for a follow up exam with continued pain in my right kidney. Mikkelsen acted as if my continued pain were an affront to his person. He walked out of the exam room and spent all of 30 second to a minute reviewing an follow up xray to the procedure and informed me he saw nothing so I must be fine. At this point he left the exam room and my visit was over. I consulted another urologist not more than a week following my unsatisfactory experience with Mr Mikkelsen who had another CT scan done and found a 2mm stone still remained. I will never see Mikkelsen again as the man was rude and inconsiderate undeserving of the respect of the title Doctor. The man showed me no respect and I refuse to use his proper title in the future.
5.0 Rating
December 2nd, 2013
One of Few Neobladder Experts in Spokane Area
Discovered I had bladder cancer. Since I was in excellent health was candidate for neobladder. Removed my bladder and formed new neobladder from section of my bowel.. Four hour surgery successful. Smooth recovery. Undergoing chemo as cleanup precaution. Excellent support staff working with him. Attentive to all my calls and needs.
1.0 Rating
May 14th, 2013
Never going back
Barely spent four minutes in consultation. Condescending. Clearly offended when I asked about alternatives. Only discussed alternatives when I suggested and asked about them. Didn't give a diagnosis or explain condition. Didn't volunteer any information. Was clearly in a big hurry to leave and I was holding him up. If I hadn't asked questions I'd have left with no information about medication or follow up. But there won't be a follow up. I'm getting a second opinion with someone who can be bothered to see me.
5.0 Rating
February 28th, 2013
Doesn't waste your time or his
Dr. Mikkelssen is ultimately professional and obviously very experienced. He provides the benefit of a doctor, who has done the exams and procedures many times. I did research and talked with friends, who had a range of outcomes with PSA's, biopsies, and cancer treatments. I told him that, and he spoke to me accordingly. The urologist that I fled from used euphemisms and baby talk. You should spend some time on/in the internet or library. If you are reassured by cool and professionalism, Dr. Mikkelsen is your doctor. If you want to be comforted, go elsewhere.
1.0 Rating
August 20th, 2011
Worst doctor visit I have ever had
5.0 Rating
April 27th, 2011
2.3 Rating
September 17th, 2010
Bedside manner is important too!
I was very dissatisfied with Dr. Mikkelsen's interaction with me a patient. I had to get clarification from nurses and other members of the medical staff on the day of my surgery, rather than from him. He seemed as if he had too many other things to do. I would never use him as a urologist again, although I'm sure my proceedure was done "medically" well, I want a doctor that is willing to take time to explain my condition to me and provide the personal attention that his paycheck reflects.
1.0 Rating
April 21st, 2009
Worst Medical Experience of my life.
I've never had a doctor treat me in such a poor manner in all of my life. I had two separate appointments with this doctor and was very underwhelmed in both cases. I'm lucky if he spent more than 2 minutes in the examination room with me, and it almost seemed like I was inconveniencing him by being there. The staff was for the most part just as unfriendly, time for a second opinion.