Rate Now
Share Your Experience
Have you seen Dr. David Musnick?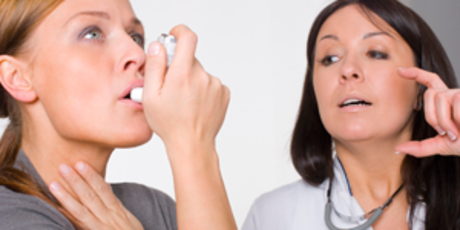 Asthma
More than 22 million Americans of all ages have asthma. Prepare to talk to your doctor about symptoms, diagnosis and treatment options.
17 Ratings with 9 Comments
5.0 Rating
August 13th, 2017
Best doctor I've ever seen
I was going through so much back and leg pain and I went to so many doctors and they were telling me that it shouldn't be anything wrong with me and wrote me off. Dr. Musnick seen me and found out what others couldn't. He has. Even treating me and has my pain very manageable now. He's the best doctor I've ever came across. I would suggest him to anyone who is having terrible pain that other doctors can't find.
5.0 Rating
March 22nd, 2016
Dr. Musnick has been a Godsend to me and my family!!
I have written on Yelp also, but I don't always trust Yelp because so many people from other companies write awful reviews for competitors and perfect score for themselves. Anyhow, my review of Dr. Musnick is excellent. He has been working with for back issues for almost 10 years (I do not qualify, nor would I have surgery) and has treated me for other issues (things that happened to you when you were young, catch up as you age) and the most amazing thing is that I had two, YES TWO, surgeries on bladder issue in less than 6 months. The doctors told me I would have to have a THIRD to resolve the scarring issues. I mentioned this to Dr. Musnick and he said, "absolutely not". So we started a course of treatment with micro current. It's been 6 months and after 6 treatments, my problem is gone! No surgery!!! (The scar tissue was causing problems and the microcurrent broke down the scarring and took away my issues.). A surgery would have been $5000 deductible, anesthesia again (not healthy), hospital stay, stress on me and my family and other out of pocket costs. Each previous surgery was approx. $7500.00 out of pocket. Dr. Musnick took care of the problem and it was approx. $800!! He is also treating my husband, a dentist, for neck stenosis. First time in 25 years, after micro current, that my husband has full mobility.
5.0 Rating
April 14th, 2014
patient
After seeing over 10 doctors for my condition and referred to pain management as a last result, I found out about Dr. Musnick. Over the course of 6 months, his treatments have tremendously helped me. He is very knowledgeable, spends a great deal of time with each patient getting to the bottom of the problems that other doctors don't take (or have) the time to do. He teaches at Bastyr and at UW and is very well versed in Internal Medicine, Sports Medicine, and naturopathic medicine...the perfect combination. I could not recommend him high enough...he literally has changed my life. Unfortunately, some doctors are unfamiliar with many of his approaches and doubt their validity, which is a shame. Many of his tecniques have been used for many years in other countries as well, just not as generally accepted here. When you reach the end of what doctors can do for you, he will fix it. Or, if you choose to see him before you get to that point that would be even better, save yourself the time and heartache and get your healing started now. So thankful I learned about Dr. Musnick, he is a heaven send.
1.0 Rating
February 13th, 2014
dont go for lndustry injury
I have tryed a dr in north end for a few years on back injury,my case with labor and industry and is complicating and frustrating ,i was in pain ran down and not getting. Corrective treatment, i went to dr musnick in hope that his specialty in defferent treatment could help, he refuse to treat my back and give me good no nonsense advice, with a good repo with me, that did not happen, he let the state dictate what to allow for traetment and even brook dr patiant confidentiality with family members to mislead and make me suffer, his treatment. Topricin ointment, and chiropractor treatment which got me in this mess by further injury my back , i can no longer stand behind him and his treatment when he offered med
5.0 Rating
February 10th, 2012
Dr. Musnick
My experience with Dr. Musnick: He is very professional, kind, knowledgable, very quick to analyse an ailment or problem and very quickly gets the treatment started. I am very pleased with my care, he is the "tops". I would recommend him to anyone.
1.0 Rating
March 21st, 2011
Ridiculous long wait time
My visits and appointments with Dr. Musnick was awful. The wait time was extremely long--it was so bad that I actually overheard other patients in the waiting room cursing just waiting for this doctor. The office space is very small and their process is very scattered and unprofessional. I has a couple of office visits and treatments with him because I was told he was the best of the best. Needless to say, I gave it a chance and did not agree so. His treatments were not effective and I did not come back. The office never bothered to contact me for any follow ups either. I would not recommend his care to anyone.
5.0 Rating
May 15th, 2010
When you want the Best you stop here
5.0 Rating
October 31st, 2009
An extraordinary doctor
Dr. Musnick is the one I rely on for diagnosing difficult things, where often other doctors, including specialists, either don't or can't go....I have been around medicine and science for 40 years, have had many doctors, always good ones. I learned about him from others who regarded him as uniquely dedicated and bright and able to think 'outside the box' to help his patients. I have since referred many people to him over the years.
2.3 Rating
August 11th, 2008
Huckster - office smells like it is unclean
I went to this guy because he is an M.D. that subscribes to naturalpathy, holistics methods. However, I found him to be peculiar in that he did not take any medical Ins. Further, he was more interested copying pages out of his book @ $1:00/page. His office had a smell of not being clean. Overall - a poor experiance.
5.0 Rating
August 17th, 2015