Rate Now
Share Your Experience
Have you seen Dr. David Naibert Jr?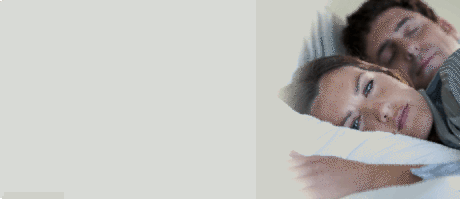 Insomnia
Get the facts about insomnia, including the different types, who gets it, and what causes it.
92 Ratings with 34 Comments
1.0 Rating
April 15th, 2017
A former self proclaimed drug and alcoholic himself!
I saw Dr. Naibert years ago. Everything seemed to be going well, then he started being inconsistent with my prescription without any explanation. I have always followed the rules and had and still have severe back and neck pain/problems. One month, he brought me in a room and began to tell me his story of how he had a problem with drinking and his co-workers could smell it on him. He decided that he should start taking pills instead. He was found out and lost his license, his wife and family, home, everything. So he thought (these are his words) he was going to "save me" and was no longer going to prescribe anything for me. I told him, I was so sorry that this all happened to him but this is not my situation or story and I was happy for him that he worked so hard to get his license and life back. I was shocked that he told me such a personal story and couldn't understand why he would do such a thing??? Well, I left that day without a prescription and never saw him again. I cannot believe he is still in practice! He has some severe personal issues, I don't know if what he told me was true. I never took the time to research it, but if I was choosing a doctor, I would do my homework before I go to this one. Just a heads up.
1.0 Rating
October 9th, 2016
Patient
Naibert is a quack. I don't know if things have changed but when I saw him, he didn't take insurance so I had to fork out 165 cash every month. Horrible bedside manner. Barely acknowledge I was there, except the 2 times a woman observer was there too. He spent all the time then interacting with her.Had my care planned out for the next 12 years with no deviation from it. I could go on....Horrible doctor
1.0 Rating
June 16th, 2016
I would not recommend him to anyone in pain.
I have been managed by a dr. for my pain for a couple of years on a med that works for me he also acted as if I was an addict ( I have no addiction issues just pain issues) his option was to take me off the drug I'm on and put me on methadone I passed but also got the feeling he was on a bit of a high horse his quote to me was what works better for your pain is suffering if you suffer long enough the brain will rewrite the pain message and you wont hurt. Funny but I was injured in 79 never took anything until a few years ago when the pain was to intense to deal with so I guess if I had just kept hurting for awhile longer my pain would magically go away.
5.0 Rating
November 20th, 2015
I have been receiving help from Dr Naibert for Trijeminal neuralgia, Neuro Kerititis and other painful problems due to a brain tumor that makes my life miserable. He is the first of a long list of pain Drs that is truly helping me. Dr Naibert is a refreshing change. He actually listens & remembers me and what I say. He has a great sense of humor and unlike the majority of Drs I've seen, he has not lost his humanity. The meds he prescribes are not only appropriate for me..... they are working!! The rules he has for patients taking opiate pain meds are not difficult, nor does he have them because of his personal beliefs. The rules are in place to protect his patients from overdose and to protect his license to practice medicine. I know the DEA rides pain Drs to the point where they are afraid just to do their job well and actually help patients. The front office staff are so very pleasant, helpful and friendly. Dr Naibert is knowledgeable, compassionate and thorough. He really does care and it shows. I consider myself blessed to have found him. He is a very good Dr. who works with his patients for a positive and successful outcome.
5.0 Rating
September 27th, 2015
Great clinic
Dr Naibert and Mary Weber ARNP are great people and run a great practice with their office staff. They require you follow rules, preferably take meds in order to Lead productive lives such as take meds in order to be able to go to work on a regular basis and not be a burden on society. Or if your disabled able to be functional in some manner that the meds help you. They are great people. All this garbage and complaints are likely from drug seekers kicked out of the clinic or not given drugs they don't need.
1.0 Rating
August 28th, 2015
The worst Dr. I've ever seen.
The most apethetic, indifferent, ignorant, and to be honest, A-hole of a doctor I have ever seen. Didn't provide any help. I got a refund at the end of my appointment. I've seen many doctors and not once have I asked for a refund. THAT'S how absolutely terrible he is. He needs to find a new career path. Never go to him for pain management.
5.0 Rating
September 23rd, 2014
Dr. Naibert is a life saver
I could easily file for disability with 20 years of lower back isues. Injured at work from a fall and broken back. Dr. Naibert is my gift that has allowed me to continue working and making a good living for my family. He is great at pain management. Follow the simple rules of a responsible grown adult and he will help you. Play games, your out.. Dr. Naibert is great, I cant imagine my life without him.
5.0 Rating
September 19th, 2014
Mr.
I have been seeing Dr. Naibert for a couple years and he has been very helpful in my chronic pain situation. An auto accident left me suffering. Should have died, but Harborview is amazing. Problem is, until now people hurt this bad just died. Now, modern science can "save" us but reasonable chronic pain treatment hasn't kept pace. Dr. Naibert and Mary Weber are both professional and compassionate. They only ask their patients to be honest and follow their rules.
5.0 Rating
September 18th, 2014
I'm not a bad person....
What a pleasant find!! After years of being made to feel like a bad person for the constant pain I have been in, Dr. Naibert and his professional staff took the time to seriously review my condition and help me return some quality of life without the guilt for the treatment plan. Thank you!!
5.0 Rating
September 16th, 2014
willing to listen
5.0 Rating
August 27th, 2014
follow the rules for a good experience
I have to admit, at 1st I thought all the rules were a bit much, but after years with Dr. Naibert I completely understand why he has to have these rules. there are so many people out there that use these doctors to feed there addictions that it makes it hard for people like me that really need docs like him. He is tough, but cares, and if you follow the rules your experience should be like mine month after month.... GREAT! He helps you keep a great quality of life while not being in pain. I think the rules are needed to weed out the people that give pain management a bad name. The staff are great and his ARNP he has helping him out is very nice too. I have not had a bad experience in many, many years of being with Dr. Naibert's office.
5.0 Rating
August 26th, 2014
Professional Private Practice
I've been seeing this Doctor for several years. I've been in chronic pain for 15 years. He's highly knowledgeable about all medical conditions as he graduated top of his class and used to do house calls. He demands that you fokkow his rules and if you smoke cigarettes you must go on his program to quit. His PA Mary is super nice and helpful. Expect to get relief from pain but not over medicated. Dont play ganes as i often see patients attempt to do because you'll quickly be "fired". He's always on time and he expects you to do the same.
Nearby Doctors

Dr. David Naibert Jr is similar to the following 3 Doctors near Kirkland, WA.