Rate Now
Share Your Experience
Have you seen Dr. David Nenna?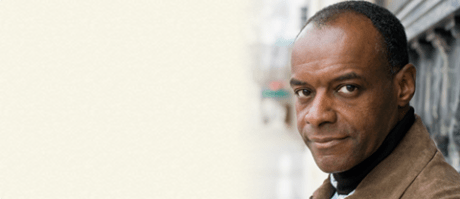 Colonoscopy
Get the facts about colonoscopy, including how and why it's done and doctors who perform the procedure.
32 Ratings with 9 Comments
1.0 Rating
April 27th, 2016
Worst office to go to when looking for doctors to treat you. Watched while patient treated badly.
This office is so bad, all you are to these people is a number, you can see this when you first walk in and how vast it is. You get greeted by an individual then sent over to the customer service desk.Then you are directed to another cubical to wait. The doctors have poor bedside manner and the worst part is the individual that you may call a nurse. Rude as can be. They act as if they are doing you a favor. This is one of those places that make money on how many people they can set appointment with because they have too too many doctors on staff who want to make a lot of money or the same amount of money they used to. The quality of care is not here. The service is not here, and most importantly people or not important, making money is.
2.0 Rating
March 31st, 2016
Office visit
5.0 Rating
November 6th, 2015
Dont need to go to the city
1.0 Rating
October 17th, 2013
Billing "Staff" = Horrible!
If you value your sanity, you will not go here for treatment. Doctor Nenna was nice enough for the two seconds we saw him, but the billing department is a complete mess and has been an absolute headache from day one. For months I have been dealing with them regarding a simple billing error. They are extremely unhelpful, and they promise one thing but then they do another thing, which created a very frustrating and stressful experience. If the Doctor values his practice, maybe he should consider hiring a billing department that has the slightest bit of competency enough to do their job properly, instead of the jokes he currently employs.
1.0 Rating
August 3rd, 2013
Surgery in the ER
Very bad experience with this Doctor! Operated on my broken leg twice and still didn't get it right. Ended up having a Trauma Surgeon repair the damage I was operated on 3 times in 5 months, the last being corrective surgery performed by the Trauma Surgeon.. Spent 3 months in a wheel chair after 3rd Surgery and ended up being put on medication for depression. Worst experience of my life. Would not recommend this man to operate on anyone for any reason!
1.0 Rating
March 5th, 2013
Is he in this profession to help, or collect a paycheck?
Dr. Nenna was called in to the ER to examine and place temporary splint on family member who broke 2 bones in their arm. Dr. Nenna was fine at the ER, it was the follow ups with his office that were terrible! We were told by his staff that even though the doctor was not part of our covered insurance plan, a follow up visit would be covered at the in-plan rate since he was the doctor on call for our ER visit -- when I spoke with my insurance, they said this would not be the case! Luckily, we did not go back and found a specialist in our network. Also, Dr. Nenna had someone from his office calling me, looking for payment for the ER visit -- to which I replied, that they never sent me a bill, how am I to pay when no bill was sent? I was told by the individual that the bill would be going out THAT day. Paid my bill to the doctor within 10 days of receiving it (which I don't think is unreasonable) and wouldn't you know it, the doctor's office again called on the same day I mailed the bill, looking for payment. Again, my bill was paid within 10 days of receiving it -- I've NEVER had a doctor or hospital or caregiver calling for money, and to call that quick seems a bit odd! I wonder if Dr. Nenna pays all of his practice and personal bills that quickly?
1.0 Rating
November 22nd, 2012
1.0 Rating
November 2nd, 2011
Surgery/knowlege/follow up
5.0 Rating
October 5th, 2008
excellent Dr. and staff
5.0 Rating
January 19th, 2017
5.0 Rating
January 17th, 2017
Nearby Doctors

Dr. David Nenna is similar to the following 3 Doctors near Flemington, NJ.