Rate Now
Share Your Experience
Have you seen Dr. David Newell?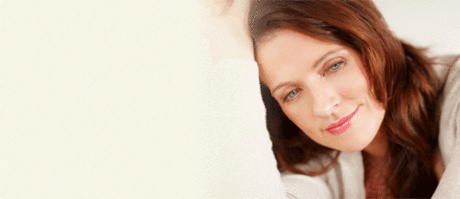 Epilepsy
Get the facts about epilepsy, including the different types, symptoms and causes of the condition.
39 Ratings with 14 Comments
5.0 Rating
August 24th, 2017
1.0 Rating
May 26th, 2017
Dr. NEWELL Churn and burn surgion
Newell is part of the Swedish Cherry Hill Neuroscience scandle. He was the chief. Newell and others are under investigation. I have a wrong outcome failed C 3/4 fusion, C 6/7 has not fused either. I'm going to sue. I'm not sure if he did the surgery, there is a pattern of doctors doing multiple surgeries at same time, having their assistant do the work. Newell was removed from his position, I don't know where he went. Steer clear of him.
1.0 Rating
February 24th, 2017
1.0 Rating
November 11th, 2016
Poor Reviews are VANISHING! Not a true rating system here folks!
I have noticed poor reviews being removed from from these patient rating sites. Of course one was mine, but I have also noticed others as I do read many. There are many out there wondering about Dr. Newell's sudden departure from Swedish. I, as a patient he crippled in surgery feel it's important for you to know the character of this man. While many of his works should be praised, he is not without flaws as with all of us. However; as a physician and world renowned surgeon, he is held to a higher standard. The Co-Founder of the Cerebrovascular Institute of Swedish Hospital was arrested (look his name up in the King county jail registry) for Sexual Explotation which is essentially solicition for prostituation. He was caught in a sting operation at a "massage parlor." A bit of career suicide. However, looks like Swedish has done a good job as with his attorneys and others who are removing poor reviews and protecting not only his image, but the image of the hospital. I WALKED into the second stage of surgery (smashed L-1, T12-L1 fushion w/ Corpectomy and cage) mid-April and am just starting to walk with a walker and still use a wheelchair for longer distances. He spent less than ten minutes speaking to me about why I woke up and couldn't feel my leg from the hip down and only move my toe when in the hospital for over three weeks. Out of my second/third opinion, rehab doc, PT's, PCP, friends dad who is a neurosurgeon Dr. Newell is the only one who said "things are fine, you'll be 100%." I can't WALK, lift my leg, MY ENTIRE LIFE HAS CHANGED. All other providers have relayed my prognosis is guarded and while I've made great progress from where I was, I will probably never be 100%. You're a narcissist.
5.0 Rating
October 27th, 2016
Best Dr. Ever
Listens, answers questions. I was so lucky to have been his patient. He did an excellent job on a difficult area c4 c5. Relieved pressure on my nerve and spinal cord. I was able to work an additional 10 years after surgery. Where is he now, I hope he is doing well.
4.0 Rating
October 11th, 2016
He saved me & I want the truth re: his departure
I got a one page letter today with the Swedish saying Dr. Newell had simply left and the hospital was introducing/describing existing or new surgeons so patients can be transferred. Where has he gone to, why is he leaving and why is Swedish being secretive? I am Dr. Newell's patient and I want to know the truth about his departure.
5.0 Rating
April 17th, 2015
5.0 Rating
February 8th, 2015
5.0 Rating
February 18th, 2014
excellent doctor
I can't say enough good things about Dr. Newell. I went to the Swedish Hospital office. The staff was professional and very friendly. The Dr. diagnosed my problem on the first visit. He knew I needed brain surgery and performed it expertly. I no longer suffer from a debilitating condition. He gave me my life back! I HIGHLY RECOMMEND DR. DAVID NEWELL!
5.0 Rating
January 15th, 2014