Rate Now
Share Your Experience
Have you seen Dr. David Ott?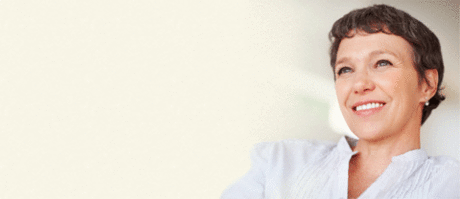 Fibromyalgia
Get the facts about fibromyalgia, including the symptoms and conditions that may be related to it.
Quality Rating
Highly Satisfied
99 Ratings with 41 Comments
5.0 Rating
September 13th, 2017
Total knee replacement May 30,2017
I could not have chose a better team than Dr. Ott and Chris Rubio his PA. Dr. Ott did an amazing job for my TKA. And he cares about his patients.If at anytime after my surgery I had a question or concern Chris his PA got back to me that day every time I called. You have to take PT very seriously especially after surgery while you are healing. I was back to work in 8 weeks and have no pain and am able to be active. I love Dr. Ott he is an amazing surgeron. I would recommend him to anyone that is considering this kind of surgery. If you are able to do PT before you surgery it helps to go into the surgery stronger. I did and am so glad I did it helped me so much. I went to Guidry PT they are awesome.
5.0 Rating
August 2nd, 2017
Excellent Surgeon
5.0 Rating
June 27th, 2017
Dr. Ott did a total knee replacement for me in June, 2017.
The procedure went well, and the course of healing is coming along fine, too. I found him to be a skilled and compassionate surgeon who cares about his patients. Oasis Hospital is top of the line. Chris, his PA, and the office staff have all been wonderful to work with. I will gladly highly recommend Dr. Ott to others needing this procedure.
5.0 Rating
April 30th, 2017
2 total hip replacements!
5.0 Rating
April 14th, 2017
Glad I waited and found Dr. Ott
I am 17 days post-op from my anterior approach left hip replacement. Amazed at how fast my recovery is progressing. I am so glad I waited and found a doctor that has extensive experience in the anterior approach. My mother had the posterior approach years ago, and I wish it had been an option for her back then. I need a replacement on my other hip and a knee. Dr. Ott is my guy! If you see a doc that says you are not a candidate for the anterior approach, do yourself a favor, see Dr. Ott.
5.0 Rating
January 18th, 2017
Great Experience
5.0 Rating
November 10th, 2016
I'd recommend his to everyone
Dr. Ott has performed 2 knee replacement surgeries and left hip replacement surgery for me. His expertise in joint and hip replacement has changed my life and given me a future to look forward to. Each time the procedure was completely explained to me and I got answers to all my questions. He was very thorough and precise when he explained the pluses and minuses to me. He uses a new procedure for hip replacement and 2 weeks after my surgery I was back working in my shop. I had been using a walker for about 3 years and now I can get around with a cane and hope to lose it over the next month or so. I would highly recommend Dr. Ott and his PA-C Chris Rubio to anyone looking for good, knowledgeable expertise in the area of joint or hip replacement.
5.0 Rating
October 19th, 2016
Great Experience
5.0 Rating
July 26th, 2016
Outstanding Physician
5.0 Rating
July 12th, 2016
Mary P
4 weeks ago, Dr. Ott performed a hip replacement surgery on me using the anterior muscle-sparing approach. Within 2-3 weeks, I was walking with no pain in the hip joint, and needing support by a cane, etc. only sparingly. Now, after 4 weeks, I walk with barely a trace of a limp. I highly recommend Dr. Ott, and also have especially high praise for his PA, Chris Rubio.
5.0 Rating
June 10th, 2016
Great Experience!
5.0 Rating
May 6th, 2016
Having experienced Two different types of hip surgeries, the Traditional (Conventional) and the Anterior Supine Intramuscular Hip Replacement, I would highly recommend the Anterior Surgery that Dr. Ott performs at the O.A.S.I.S. Hospital. I found the recovery time from the Anterior Surgery was substantially reduced compared to the Traditional Hip replacement I experienced several years ago. Dr. David Ott and his staff are the best. I highly recommend him for all Orthopedic Surgeries.