Rate Now
Share Your Experience
Have you seen Dr. David Pharis?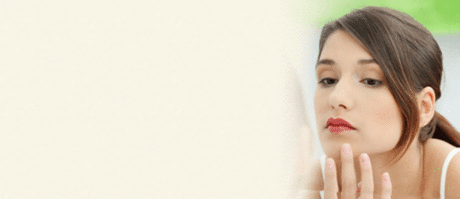 Acne
Get the important facts about acne, including the different types and what causes it.
Quality Rating
Highly Satisfied
36 Ratings with 13 Comments
5.0 Rating
March 21st, 2017
Wonderful practice!
5.0 Rating
January 12th, 2017
Annual Skin Review for Suspicious Moles
When I first moved to the Atlanta area, I was seeing a dermatologist every 6 months due to a prior melanoma discovery and surgical removal. I researched who was the best dermatologist for melanomas and came across Dr. Pharis. When I inquired about being a patient, the office initially told me that Dr. Pharis did not do exams like the ones I had in the past. When I explained my situation, they accepted me. I have been going to Dr. Pharis for the last 5 years now. He is thorough and treats me with respect when I ask questions. He has removed several new moles and luckily they were not cancerous. As long as I live in the Atlanta area, I will continue to see Dr. Pharis on a yearly basis.
5.0 Rating
August 28th, 2016
great experience
5.0 Rating
August 2nd, 2013
Specail Consultant to Government
Dr. Pharis was referred to me after being diagnosed with some form of moderate skin cancer on my right hand - which needed to be removed through an up-to-5-hour surgical procedure. During the first call, the staff was well prepared and extraordinarily professional. Nice #1. They had most of my information already - and they presented me a link where I was able to quickly post the remainder of the required data. Nice #2. The appointment was set up for less than a week - atypical of such a medical specialty - and they CLEARLY provided me all the prep information. Really Nice #3. Upon arrival the day of surgery, the staff was just awesome - fast, friendly, actually no wait at all. Wow Really Nice #4. Dr Pharis was very informative - and he and staff (more later) went the extra mile to ensure I was comfortable. The procedure "went down" painlessly and VERY fast - as Dr. and staff talked me through every step. Beyond Really Nice #5. A five hour surgery turned into 2 .5 hours in a BIG comfortable chair - I even took some pictures. Man this was taking a 3 hour BREAK from work. The surgical nurse, Toni, was initially a tad quiet - took me 20 minutes to get a warm smile (well, guess becuause she is a REAL professional and was very focused on the post-surgical procedure). After "taking care of business" - out came a warm smile and one lovely professional surgical professional. WAY Nice #6. That night Dr. Pharis called to check on me - which really doesn't happen these days. OVERALL: Top notch medicine all the way around. Must say, rate this as probably my most enjoyable medical event - and I've had lots of them with 11 months in Iraq and as a former Air Force pilot. Dr. Pharis, the entire clinical staff, and the ENTIRE administrative staff are simply the epitone of what medicine should be. Just an infinite "Nice" all the way around!
5.0 Rating
April 8th, 2013
5.0 Rating
March 9th, 2012
Dr David Pharis
5.0 Rating
September 27th, 2011
EXTREMELY positive experience with Dr. Pharis
I am so thankful to have had Dr. Pharis perform my Mohs surgery. He is extremely competent as a physician, and is also a man with wonderful humanity. He makes sure that you're comfortable and walks you through your procedure from start to finish. You can't help but feel at ease, as well as confident in his skill. In all, He sets the bar very high for other physicians...and I for one wish more doctors were like him.
5.0 Rating
September 8th, 2011
Terrific experience
My husband got a melanoma diagnosis on the Friday before Labor Day. We spent an agonizing 4 days worrying about what stage it might be. Dr. Pharis' office called us early Tuesday morning,got us right in, did the "procedure". I cannot say enough nor can my husband about how outstanding this Doctor and his staff are. Their efficiency, the upbeat office atmosphere,no long wait was remarkable. Dr. Pharis and his nurse are so skilled! They so instantly quelled our fears that we are still asking 3 days later why oh why can't more doctors these days be this way! I 100% recommend this Doctor!
5.0 Rating
August 4th, 2011
5.0 Rating
July 31st, 2011
Professionalism and caring
Staff was very friendly and made you feel at home. Dr Pharis and his staff made you feel safe and reasured you that everything was going to be ok. He answered all of my questions prior to the procedure. He took the time to call me later in the day to see how I was doing.. Than You for making my visit a positive one.
5.0 Rating
July 19th, 2011
5.0 Rating
July 7th, 2011