Rate Now
Share Your Experience
Have you seen Dr. David Poulad?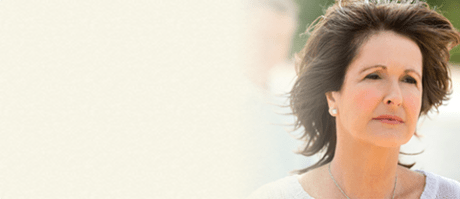 Metastatic Melanoma
The facts about metastatic melanoma, a serious skin cancer, including signs, symptoms & what happens to the body in each stage of cancer.
Quality Rating
Highly Satisfied
40 Ratings with 14 Comments
4.0 Rating
December 9th, 2016
Dr. poulad is an excellent Physician who is tops in his field
1.0 Rating
September 27th, 2016
Dr. Poulad
The office staff is very friendly, and the PA, and Doctor Poulad where very helpful in reviewing and findings of my case. Dr. Poulad explained details for word on what the spinal fusion procedure would be like, and the aftercare I would need. He was very caring, and made me feel comfortable in the visit. Thank you Dr. Poulad and staff!!!
5.0 Rating
March 29th, 2016
Dr Poulad was very thoughtful and patient in explaining my condition. He listened to and addressed my concerns. I was so nervous when I saw him, I did not appreciate it, but I think he's the best doctor I've ever had. He saved my life. If you have back pain and need surgery, I highly highly recommend you see Dr Poulad.
5.0 Rating
January 29th, 2016
Dr. Poulad was recommended by my professional colleagues. Following diagnostic work up he explained his findings, intended surgical intervention, rehabilitation expectations and finances. Following a 4 hr. cervical laminectomy with fusion and decompression and rehab, as he predicted, I am back driving and returned to work at age 74. Dr. is highly skilled with patience and a sense of humor. The appointments and paperwork was seamless.
5.0 Rating
January 12th, 2016
Helped my dad so much
5.0 Rating
September 2nd, 2015
Dr Poulad set me at ease immediately and then explained my MRI films in simple plain language. He did not push surgery but gave me my options and let me and my wife decide. I was scared about getting operated on. Dr Poulad made me calm and confident about my decision. His care in the hospital was wonderful. The surgery went smoothly - I cannot believe how much better my life is now. Dr Poulad changed my life. I wish I'd seen him sooner. He is like a kind miracle worker. I recommend him very very highly.
5.0 Rating
May 16th, 2015
excellent!
5.0 Rating
April 11th, 2015
Don't read the ONE negative comment list OVER FIVE YEARS AGO! Dr. Poulad is a well trained, excellent and caring doctor(I should know, I spent 13 years in the health care industry). I had a large disc herniation at L 4/5 and tried traditional treatments-physical therapy, 2 epidurals, and still in terrible pain. I got an appointment within a week. Dr. Poulad was able to schedule surgery in 5 days. Five weeks later I am pain free and functionally normally. He is a life saver! I am grateful to him and his caring staff.
5.0 Rating
June 20th, 2014
This doctor really cares
I hate doctors but Dr Poulad is exceptional. He took a lot of care with me, listening to my condition and my worries. He sympathetically took the time to know what was really going on. Then he explained his recommendations to me in plain words, patiently and using diagrams of the neck and back. I was worried and distracted and he kept explaining so that I could understand. He answered all my questions. In the end, no surgery is needed (at this time) but I will go back for checkups since surgery could be needed in future. He was not pushing me into an operation at all. In fact, he seemed to hold surgery as a last option. And I'll go back to see the big black Clifford dog which Dr Poulad kept by his side. I think having his dog there actually made me calmer and the whole experience easier. If you have to see a neurosurgeon, you could not have a better experience than with this guy.
5.0 Rating
February 13th, 2014
An excellent doctor
I had spinal surgery this past October. Right from the start I found Dr Poulad to be very knowledgable and easy to talk to. He seemed genuinely interested in what I was telling him and gave me options rather than only recommend surgery. His staff is very friendly and helpful. The office is very clean and modern. The wait time is reasonable. I would recommend him to a friend without reservation.
5.0 Rating
May 25th, 2013
Spinal cord and spinal stimulator surgery
I work in the medical field doing X-Rays during spinal surgeries and pain management. I have also worked for an Orthropedic Spine Surgeon and had visited two other neurosurgeons before going to Dr. Poulad. I found his approach to be direct and honest. I went to him knowing I needed surgery as an answer to my problem. I stated this to him and he was able to make me realize he was more than ready to preform the surgery I needed. I can't thank him or his staff enough for understanding my delemma, with working in an OR I did not always get to the office exactly when I was to be there, but with making a call ahead of time the staff was more than willing to help me see him. Dr. Poulad also inserted my spinal cord stimulator which is more than I could ask for, as for pain relief without drugs. I HAVE recommend Dr. Poulad and his partner Dr. Adam Lipson, who I had the pleasure of meeting while being an in-patient post surgery, to everyone who I know needs a neurosurgeon. The office staff has always been great.
5.0 Rating
December 27th, 2011