Rate Now
Share Your Experience
Have you seen Dr. David Pryba?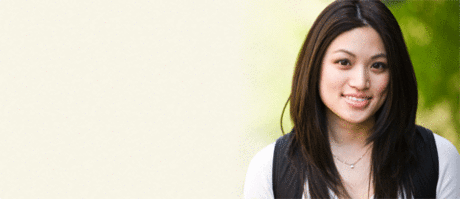 Birth Control
Get the facts about birth control so you can decide which type is right for you.
15 Ratings with 5 Comments
3.7 Rating
October 8th, 2014
Thorough and capable
I and family members have treated with Dr. Pryba for over 6 years. He is extremely thorough when odd issues arise, unknown rash, odd lab test result, or any symptom that unknown reason. Yes he will order many tests but usually only after good reason. He is always willing to accept a last minute request to see him. He will give an answer to every question posed. He uses "MyChart" digital medical files so I can always see lab results or x-ray interpretation anytime I wish. Warm and fuzzy like Marcus Welbe - no. Analytical and willing to refer to specialists if he doesn't have the exact answer-yes. Lastly I have never felt rushed. He is willing to spend whatever time necessary to get the complete picture.
1.0 Rating
January 2nd, 2014
Avoid
Dr. Pryba seems socially ackward but very systematic. That's the best I can say about him. He orders more tests than any doctor I've ever seen. I finally had it with him after I reviewed my chart and learned he had me tested for STDs. Actually I didn't find this out but my wife did! I've been married for more than 30 years and have never cheated on her. Furthermore I never requested or even hinted at there being any problems with my junk; blisters, warts, etc.. Same applies to my wife. At my next appt both my wife and I confronted him on this issue and demanded he remove these tests from our medical records and eat any charges to my insurance. He defended this test by insisting that STDs are a real serious problem and that this is standard protocol for all his patients. Pointing out that these types of tests could be cause for a divorse and/or rejection of life insurance bennefits, he just stood there with a confident smug undeserved smile on his face.. No other response. Another issue both my wife and I have with him is his condescending attitude regarding weight gain and or BMI. During my wife's last visit, she gained 3lbs. He responded by saying to her WOW! You've gained a lot of weight. FYI... My wife is 5'6" and weighs 135lbs. I'm 6'2" and 210 lbs. hardly obese. The final straw was when I called for a refill of my prescription. He said he wouldn't refill my script until I scheduled an appt w him. I explained to his staff that i was out of town on business that wasn't going to happen for at least 1 month. His staff called back the next day and said that Dr. Pryba hadn't changed his mind. i needed to meet with him before he would release any new prescriptions.... Btw... The scripts were for heart burn (zantac) and eczema (prednisone) medications and I'd just seen him 6 months earlier.
1.0 Rating
July 26th, 2012
Better businessman than doctor
Pryba was good at explaining information and answering questions that I had. That's was about the only good thing with visiting him.His office would often withhold vital lab results as blackmail for me coming in for more frequent appointments. I got the labs done (for free) at my workplace's wellness center. This was the last straw for me when I had to call 6 times to get a lab result after constant stonewalling. Nearly every visit he ordered a electrocardiograph for me (a $600 procedure by the way) even though I have no heart issues and am 32 y/o.He once told me a symptom I was feeling "was in my head" without even batting an eye (later to be actually confirmed though another doctor).All in all, avoid this doctor with at all costs, he will try to push you to expensive treatments, drugs, and unnessesary appointments all in the cause of lining his pockets.
5.0 Rating
March 21st, 2009
1.0 Rating
May 5th, 2008
Disappointment
Dr. Pryba was hurtful and impatient with my special needs daughter. He reduced her to tears and nearly broke her spirt with his horrible attitude. Orders unnecessary tests and prescribes new drugs that his many pharmaceutical reps pay him with gifts of food which he puts in his car and takes home at night. Weird behavior for a doctor. Creepy at best.
1.0 Rating
February 14th, 2017
5.0 Rating
November 27th, 2016
1.0 Rating
May 24th, 2016
5.0 Rating
December 14th, 2014
3.7 Rating
November 18th, 2014
Nearby Doctors

Dr. David Pryba is similar to the following 3 Doctors near Milwaukee, WI.