Rate Now
Share Your Experience
Have you seen Dr. David Richardson?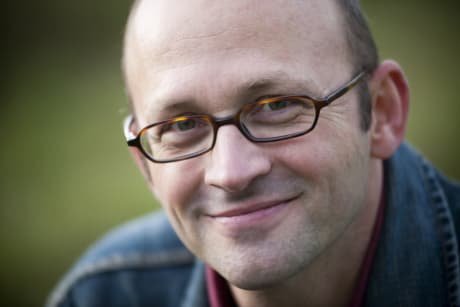 Chronic Dry Eye
Get the facts about chronic dry eye, including the causes, symptoms and doctors who treat this condition.
Quality Rating
Highly Satisfied
43 Ratings with 37 Comments
5.0 Rating
October 24th, 2014
An Exhilarating Experience!!
It felt like I was the only person in Dr. Richardson's office and wasn't on a "timer" waiting for it to go "ding" and the doctor having to leave the room to see the next patient, as with past experience. The other thing I liked was how courteous and professional his staff was as how his office neatly fit in to the surrounding neighborhood which made a person feel comfortable and not intimidated. Lastly; I appreciated Dr. Richardson's thorough examination and dialog, reiterating my comment while leaving: "I was not depressed like I usually am when leaving the offices of the previous doctors."
2.3 Rating
November 22nd, 2012
Conflicted Opinion
Dr. Richardson was highly recommended to me by a Dr. I respect very much. His office staff is very professional and friendly, which I really appreciate. They are terrific. Dr. Richardson is a highly qualified Opthamologist whom I felt comfortable with. I required some specialized tests, which were done by him and given the results within minutes. I was even given a great pad of paper and pen to take take notes. The issue I have, and to me it's an important one, is that Dr. Richardson, or staff, does not do the refraction tests. I have been going to opthamologist, never optometrists, for 45 years. I wear glasses and part of my yearly exam has always included refraction to determine if my prescription has changed. I knew I needed new glasses and was EXTREMELY disappointed when the Dr. Told me he didn't do that because optometrists do it better. I should have been told about this when I made my appointment. For this reason I can only rate Dr. Richardson 2 Stars.
5.0 Rating
May 26th, 2012
Compassionate, Caring, Quality Physician
I've been to many doctor's offices in my life, as a 57 year old male, and no doctor has come close to the kindness, compassion and willingness to listen to and inform their patients that Dr Richardson has shown me. He answered every single e-mail and concern that I have with my Glaucoma issues in a timely manner before ever meeting me. Dr Richardson doesn't just answer my questions in a word or two, he goes into detail and spends time explaining the "why" of what he's saying. He truly cares about me as a person and has gone to great lengths to help me, despite the fact he had never met me when I e-mailed him several times. Dr Richardson has taken time out of his own personal life to reassure me and provide answers to the many questions I have asked him. I don't know of any other physician who would go to those lengths to help someone that wasn't even a patient of his. If you want a quality man who gives 100% of himself to his work his patients and even his family, do yourself a huge favor and choose Dr David Richardson as your eye surgeon and physician of choice. You will never regret your decision and couldn't be in better hands.
5.0 Rating
September 10th, 2011
Dr. Richardson is the BEST!
...because I was considering cataract surgery and it had to do with my vision, I was very nervous. The staff is kind, reassuring, patient and professional. Dr. Richardson is very caring, knowledgeable, answers all your questions and cares about his patients. I had the surgery and his work is precise and exemplary. I am so happy with the results, I am having my other eye done in a month.
5.0 Rating
September 9th, 2011
Exemplary doctor/staff
I was certainly nervous about cataract surgery...it's your eyes! Dr. Richardson and his staff are knowledgeable, precise, explain every detail and v ...
5.0 Rating
March 3rd, 2011
The results of my first cataract surgery on my right eye approx 3i/2 years ago was excellent from day 1 after surgery.The results of my recent cataract surgery on my left eye is also excellent. I can read, drive, do computer work, etc, without glasses. What else can I say other than Dr. Richardson is an excellent opthalmologist !!!!
5.0 Rating
September 1st, 2010
What a GREAT Doctor!
The office is very nice an comfortable. The staff is friendly and helpful and takes good care of one. I am being monitored for glaucoma. My care and treatment has been very satisfactory. I would recommend Dr. Richardson's services to all.
5.0 Rating
June 23rd, 2010
I really have great confidence in both of them!
Hi. My name is Mayme Ringis. I have been coming to Dr. Richardson's office, and Dr. Pritchard's, for many years, and I really have great con ...
5.0 Rating
June 7th, 2010
Personable & Approachable. I recommend him.
I met Dr. Richardson 5 weeks ago for a second opinion regarding my floaters. So he came in to the exam room and introduced himself, a very pleasant ma ...
5.0 Rating
June 3rd, 2010
Just met him! Very personable & approachable! I recommend him!
Hi. My name is Linda Squibb, a patient of Dr. Richardson's. I first met him about five weeks ago. I came to him because I was experiencing some f ...
5.0 Rating
May 30th, 2010
Saved My Life!
I'm a patient of Drs. Richardson, and Kratz, and Pritchard. I've seen all three doctors. Dr. Kratz I saw originally, and he saw something th ...
5.0 Rating
May 30th, 2010
I just really appreciate the care I have been receiving here.
Hi, my name is Jim Stasny. I have been coming to this office 25 years. It's been that long, so I don't recall how I was introduced to this o ...