Rate Now
Share Your Experience
Have you seen Dr. David Ludwig?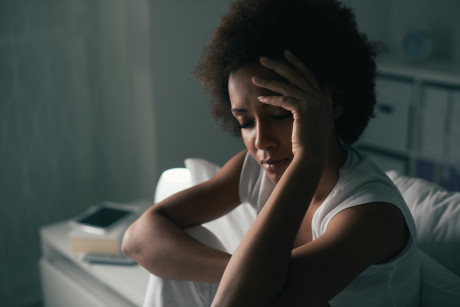 Bipolar Disorder
Get the facts about bipolar disorder, including the different types and symptoms of each.
37 Ratings with 19 Comments
1.0 Rating
April 28th, 2016
Horrible doctor
1.0 Rating
February 11th, 2016
Former Patient
Please be careful with Dr. Ludwig. He will very freely prescribe pills. He spends the first half of the session simply reviewing your file while you sit on the couch in awkward silence. He then has you come back as often as possible, presumably to get an extra insurance payment. His bedside manner is awful. His office assistant who takes your co-pay is beyond rude. My advice is to find another psychiatrist.
1.0 Rating
November 7th, 2015
Terrible
5.0 Rating
July 29th, 2014
I disagree with other reviews
I have been seeing Dr. Ludwig for 5 or so years now, and I completely disagree with the negative reviews. Yes, he does read your file at the beginning of the appointment, but isn't that better than him not having his memory refreshed? I find him to be very careful and very analytical with his treatment. He always weighs all options and is willing to listen to your input. He adjusts your medication in increments, if necessary, so as to avoid severe reactions. He listens to all of your issues and is very deliberative. He is a nice and genial guy, too. I mean, he has called me out of the blue when he has had follow up thoughts. Find a doctor in Manhattan who does that and takes insurance.... Yes, his receptionist is not a pleasant person, but who cares, she is not the one treating me....
1.0 Rating
August 16th, 2013
I just want to say that he is the by far the WORST Dr. I have ever been to. I wish i read all his reviews before going and seeing him, but i as well by many were refered by another DR. EVERYTHING NEGITIVE that everyone is saying is true. He pushed so many pills on me and i ended up in the hospital. His assistant is so RUDE. He is most concern with your co-pay and making you come in more then you should so he can get that CASH. Please do not put your trust in this man and struggle as i did, i should have been more aware of how much he was taking advantage of me with the pills, but i TRUSTED him as you should a Dr. I never make posts on anyones sites but HAD to get the word out that he is very dangerous and not someone you should trust your health to. Thanks and best of luck
1.0 Rating
November 8th, 2012
Simply the worst doctor I have ever dealt with.
I was generally mistreated by David Ludwig. I found him to be completely insensitive and detached as a physician. Moreover, his office assistant is EXCEEDINGLY rude and unpleasant to deal with. I know of at least two other people who were referred to Dr. Ludwig by the person who referred me, and they have also terminated their treatment with him for the reasons I have outlined above. In my case, I was prescribed medications that my current treatment provider believes were totally unnecessary (I was subsequently taken off of the medication prescribed by Dr. Ludwig over a year ago, and I am comprehensively healthier). If you are suferring with a mental health issue and need care, I strongly urge you to seek assistance elsewhere so that you can be diagnosed properly and respectfully.
1.0 Rating
October 24th, 2012
HORRIBLE CREATURE
1.0 Rating
October 4th, 2012
1.0 Rating
September 18th, 2012
1.0 Rating
September 11th, 2012
You can find much better psychiatrists
I've been seeing Dr. Ludwig for several years because I wanted to give him a chance. The negative reviews are exactly what I've experienced. He spends half your appointment "reading your file" and rushes you out after asking a few generic questions. He has a very controlling manner, atrocious bedside manner, and seems to just want your payment. You owe it to yourself to seek out a more compassionate psychiatrist.
3.7 Rating
August 24th, 2012
He is above all a human being and I could point out his flaws.However I have grown to like and respect him and he has been supportive sxillfully thru thick and thin.No helper is good for everyone but he and I have benefitted on a mutual exploration /I have had chance to work out some issues thru relationshio with him.I dont need perfect therapist,just good enpugh.
1.0 Rating
July 11th, 2012
Expect to sit there in silence
At the start of your appointment expect to sit there for 10 - 15 minutes while he reads your file. The awkward silence is ridiculous and very trying. My assessment of the man's people skills indicates that he probably has Aspergers Syndrome. Don't bother.