Rate Now
Share Your Experience
Have you seen Dr. David Salvage?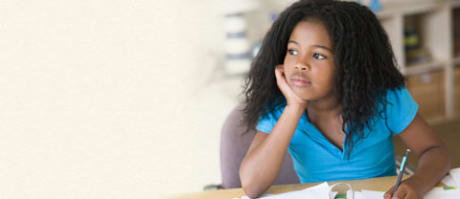 ADHD
Attention Deficit Hyperactivity Disorder (ADHD), including the different types and who gets them.
Quality Rating
Highly Satisfied
30 Ratings with 18 Comments
5.0 Rating
January 24th, 2015
HUMANISM IN MEDICINE
5.0 Rating
February 27th, 2014
Kind and compassionate
Of all the psychiatrists I have sought treatment from David has by far been the best at listening to my concerns and showing genuine interest in improving my life. I have never felt that any of my sessions was just one of 10 scheduled in the day and have never felt that David did not genuine feel a concern in helping me improve my life. I would genuinely recommend anyone seeking a psychiatrist to get in touch with David. He's been immensely helpful to me.
5.0 Rating
October 3rd, 2011
I have tried a few different psychaitrists and didn't like most of them but Dr. Salvage was very, very nice and made me feel like I was not crazy even though I was having a hard time. He is very patient and listens and seems to really care, and he also made me feel hopeful. I am seeing him for medication and for therapy and I feel very comfortable, and recommend him highly.
5.0 Rating
September 29th, 2011
SMART AND NICE
I've seen Dr. Salvage for a number of years. He's one of the few doctors I've worked with who has really listened and explains all tne nuances of medicines. Also, has been able to gently push me to consider some things I wouldn't have on my own, but which have proven to really help. You can feel he's the real deal.
5.0 Rating
September 26th, 2011
Helped me through a troubling time
Dr Salvage helped me work my way though some very difficult personal times. My need to talk through the issues and not just take pills was met with a genuine and sincere kindness. Dr. Salvage helped me come to my own understanding of what the underlying causes may have been.I was very happy to have his unbiased view. His insight and knowledge of the human psyche were keenly on point. After a few months of regular meetings my focus on life was significantly different. This was very useful in my gaining understanding of what was happening in my life. I would highly recommend him.
5.0 Rating
September 25th, 2011
5.0 Rating
September 23rd, 2011
I had chronic and debilitating insomnia for decades. My GP referred me to a therapist for "depression and anxiety I saw the therapist for 10 years and greatly benefited from the therapy but the insomnia continued to worsen. After one consultation with Dr. Salvage, he strongly suspected I had a physical (not emotional) issue and sent me for a sleep study which affirmed his diagnosis. He is an amazing clinician, and I have to say really changed my life. I have referred several friends for both chronic and acute issues. They have all reported back that they think he is an excellent physician and therapist.
5.0 Rating
September 21st, 2011
I highly recommend him.
Dr. Salvage is a very thoughtful and caring psychiatrist who holds himself in a professional manner. I am always impressed at his vast knowledge of his field, and I find his consultation very helpful. I would recommend him to my friends and loved ones as he passionate about helping people figure out how best to handle their important issues.
5.0 Rating
September 20th, 2011
First Rate
While I was skeptical at first about seeing a psychiatrist, Dr. Salvage put my concerns to rest and helped me through the most difficult time in my life. Dr. Salvage was recommended to me and I would recommended his services to you as well. I've never been to another psychiatrist and thanks to Dr. Salvage, I won't have to.
5.0 Rating
September 7th, 2011
David is deft with the western canon, psychoanalytical theory and possesses a world of empathy and compassion. I'm your basic middle-aged recovering alcoholic trying to live as an integrated and vibrant person. I strongly feel that with David, I have an ally who can help me transform my personal narrative into a fully-lived and realized life. Oh, and in response to the last commentator --yes, David has cats and they are adorable (I'm horribly allergic and have zero problems with his felines).
5.0 Rating
July 1st, 2011
THE NICEST MAN
Dr. Salvage had that rare thing that doctors need to have -- it's easy to feel that you can tell him anything. After a good 60 minute consultation he was very helpful in crafting a realistic plan that made sense to me. His response rate in returning phone calls and ironing things out with pharmacies/insurance other things is simply unsurpassed. He has a genuine manner and relates with respect. I'm more than satisfied with the treatment I'm getting!
5.0 Rating
June 20th, 2011
Extremely thorough
I've seen a number of doctors about various psychiatric issues. Dr. Salvage was extremely thorough and even spent time talking with both my therapist and primary care doctor so we could address a complex problem. I felt there was real teamwork involved and it's made a big difference. I feel much more secure.