Rate Now
Share Your Experience
Have you seen Dr. David Sherbondy?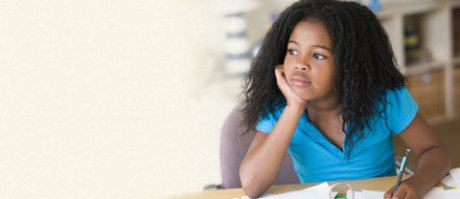 ADHD
Attention Deficit Hyperactivity Disorder (ADHD), including the different types and who gets them.
Quality Rating
Highly Satisfied
95 Ratings with 14 Comments
1.0 Rating
July 21st, 2017
Find another provider
1.0 Rating
August 8th, 2016
5.0 Rating
August 4th, 2016
1.0 Rating
May 6th, 2016
Frightening and potentially dangerous
I agree totally with other patients who state that medications are given out too liberally. I always walked out with prescriptions for controlled meds without any clear understanding of why, or what they were specifically being prescribed for. During the time that I was seeing Dr. Sherbondy I had two dangerous experiences. Firstly I was taken off a particular drug and it was replaced by a different one. After stopping the first one, I crashed, and ended up in an inpatient facility. I found out subsequently that the first drug was one that should NEVER have been stopped without imposing a gradual reduction plan. The second time I was scheduled for surgery for a non-related problem. The surgeon needed to know my history with Sherbondy, as well as detailed information about the drugs I'd been prescribed. Neither the surgeon or his staff could get the information they needed. Even as medical professionals, they couldn't get past the front desk. The surgeon eventually drew up papers threatening to sue Sherbondy for patient abandonment, and that did the trick. The surgeon said that he'd never, ever had such a huge problem with another doctor's office. All in all a frightening experience in a cash-driven environment. And yes, the front office staff are in a class of their own.
1.0 Rating
October 2nd, 2015
The staff at the front desk told me unless I told her in front of one dozen patients in the waiting room that I was A drug addict, I could not be seen,
3.7 Rating
January 16th, 2015
No Complaints
Finding the office was easy. I didn't see the doctor until about 30 minutes after my scheduled appointment. Dr. Sherbondy was pleasant and very laid back. I couldn't believe how easy it was to get prescriptions for controlled substances. I'm not complaining, but it didn't take long to get the prescriptions that I wanted.
2.3 Rating
December 8th, 2014
doctor is great his staff is a joke
My husband. Has seen dr sherbondy for over a year- and my complaint has always been the same! Doctor is always willing to help answer questions very patient and understanding- his front staff is a freaking JOKE! They are rude inconsiderate and don't go about patients the right way. The blonde girl at the front is the worst- she is so unhelpful and so rude not just to us but to other patients I've seen come in- I feel bad for doctor because not sure if he knows what's going on. It's a shame they are so awful. Dr sherbondy should Fire the entire group and start over then maybe he wouldn't have such disgruntled people once they finally reached the back to him.
3.7 Rating
April 5th, 2013
Follow ups
To whom this my concern or help ,me and my ex wife used Dr.Sherbony for a whole year and my ex wife was there every mouth to get help and relapsed two times but when she stopped they showed no concern bc they wasn't getting anymore money for that ,we got a divorce and three years later she passed away with a unborn 7 mouth child to be ,we spent a lot of money for no follow ups and no concern and for the future dr.sherbondy ,you to show more love and concern for patients instead of focusing on Mercedes !
1.0 Rating
December 4th, 2012
Very Poor
I was a patient of Dr Sherbondy for over 2 years. Doc Sherbondy will write ANY prescription for you. All you have to do is google a symptom and say thats what you are experiencing and he will write a script. I honestly feel that all he cares about is the money and not your well being. I decided to go all natural without meds and have had a wonderful life since I decided to leave his pratice.
1.0 Rating
September 11th, 2012
PLEASEDO NOT GO HERE
WASTE OF TIME WAITED 6 WEEKS FOR APPOINTMENT THEN WAS DENIED SERVICE BECAUSE I WAS TOLD I HAVE NO CO PAYMENT ON THE PHONE , THEN WHEN I GOT THERE IT WAS A 60 DOLLAR PAYMENT...DOCTOR WOULD NOT SEE ME BECAUSE I DIDNT HAVE PAYMENT....IS ABOUT THE MONEY WITH THIS DOCTOR....STAY AWAY...HE COULDNT CARE LESS ABOUT CARE ..WAS WORRIED ABOUT HIS MONEY
1.0 Rating
May 22nd, 2012
POOR REVIEW
DR. SHERBONDY'S STAFF IF IMPOSSIBLE TO REACH BY PHONE, YOU MUST ALWAYS LEAVE MESSAGES ON VOICEMAIL, AND YOU DO NOT KNOW WHO YOU ARE LEAVING A MESSAGE WITH, SINCE THEY DO NOT HAVE NAMES ON THEIR EXTENSIONS. MINIMAL MEDICAL DOCUMENTATION ON DR. SHERBONDY'S OFFICE NOTES. ON REFERRALS, DR. SHERBONDY DOES NOT PROVIDE TREATMENT AS REQUESTED!
Nearby Doctors

Dr. David Sherbondy is similar to the following 3 Doctors near Greenville, SC.