Rate Now
Share Your Experience
Have you seen Dr. David Stoll?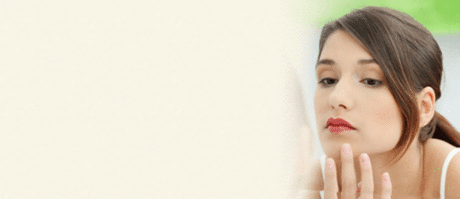 Acne
Get the important facts about acne, including the different types and what causes it.
26 Ratings with 19 Comments
5.0 Rating
September 17th, 2015
Most knowledgeable
Dr. Stoll is the most knowledgeable dermatologist I have ever seen. He diagnosed my condition immediately and treated it appropriately. I have been to many dermatologist before hand and none of them properly diagnosed the condition. He is extremely smart and experienced. I would definitely recommend him and I am very pleased with his services.
1.0 Rating
February 15th, 2013
Not Good
I've been with Dr.Stoll through my Insurance to check my body for skin cancer (as I had before) he does not give any attention, poor office, always in a hurry and I had to show him and ask him what to do about my freckles, if not he would barely look at them. So many good Dermatologist around, don't waist your time with this one.
1.0 Rating
November 1st, 2011
I do not trust Dr. Stoll
On my second visit, Dr. Stoll said that he gave me a cortisone injection, but I do not believe that he injected anything. I have had injections for over 20 years. I know, without a doubt, when I have been treated (you can feel the medicine burning). Cortisone shots can be tricky, if you inject too much, they can cause the skin to pock. In my opinion, Dr. Stoll, decided to protect himself against potential liability by not injecting cortisone. My problem is, I needed the treatment and was lied to about it. Instead, he took my money and told me to come back if it did not get better. In my opinion, Dr. Stoll is the worst possible kind of Doctor. He puts himself above his patients and lies to them.
5.0 Rating
July 24th, 2011
Absolutely excellent !
Dr. Stoll is a superb doctor. And I am very picky about who I see. I've actually seen him several times for different things and he's been right on each time.I've read some of the other comments here, too. Sounds like a few people don't understand their insurance and want to blame it on the doctor's staff. Wake up people! It's not the doctor's fault if you don't know what you're talking about.Dr. Stoll is flat out the best dermatologist I've ever seen. That's all.
1.0 Rating
July 19th, 2011
Don't waste your time
1.0 Rating
June 29th, 2011
awful awful. Stay away!
I have had skin cancer, this was a new doctor, and so I had my old medical information shipped to him, as well as noting on their charts my previous conditions. First off the doctor walked in on me while I was changing, and just stood there. Then he proceeded to not even exam me throughly, i had to ask him to measure existing moles, and his response "the human eye is better than a measuring tool". i will not be going back.
5.0 Rating
June 8th, 2011
relief of my rash . and very helpful and answers all my questions
I was suffering from severe itching and didn't know what I had. I called to make appointment. They gave me a same day appointment. great staff. they accept my insurance and i was seen right away. Dr. Stoll was informative and treated all of my skin needs.
1.0 Rating
November 27th, 2010
Despicable
Dr. Stoll stood me up when I had an appointment with him. My doctor had personally made the appointment. Stoll's office staff - which is exceptionally rude - denied he was there when he was and arbitrarily cancelled my appointment. When I complained, Stoll suddenly stormed out of hiding into the lobby ranting and raving at me like a madman and threw me out of his office. Stoll is blatantly unqualified to practice medicine or even call himself a human being.
5.0 Rating
August 10th, 2010
He is Good
2.3 Rating
May 20th, 2010
Receptionist rude - Dr. OK, not a talker
1.0 Rating
January 29th, 2010
Avoid
Note: we did not see Dr. Stoll himself but a series of sub-doctors. All of whom were nice and seemed competent, but it was a new doctor with every visit. Once we showed up and were told the doctor was gone; we'd have to reschedule. Why didn't someone call me? I asked. I took my daughter out of school for this appointment, and now there's no one who can see us?But the last straw came when we decided to try a different dermatologist altogether. I requested a copy of my daughter's medical records. I was told there was a $35 flat fee, payable by check only. Shocked, I did some research and discovered this policy is illegal. Upfront flat fees are illegal under federal HIPAA laws. Only cost-based fees are illegal, meaning you can be charged for photocopies, postage and such. In the state of California, those charges can not exceed 25 cents per page, plus postage (more for microfilm, X-rays, etc.). When I called Stoll's office back and told them what I'd found, the receptionist insisted this was his policy and there was nothing she could do.I filed a complaint with the state medical board.
5.0 Rating
December 23rd, 2009
best doctor ever