Rate Now
Share Your Experience
Have you seen Dr. David Greco?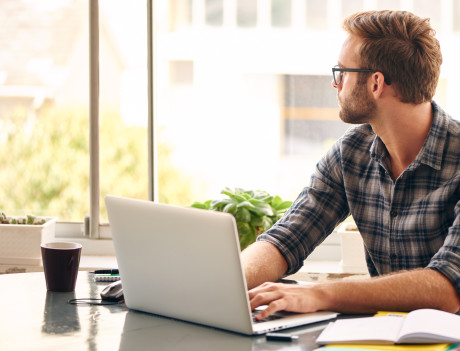 Adult ADHD
Get the facts about attention deficit hyperactivity disorder (ADHD) in adults, including the different types and symptoms of each.
20 Ratings with 13 Comments
1.0 Rating
December 17th, 2016
Dr. Greco is in it for the money and does not seem to care for patients.
Dr. Greco (and ths entire huge office) is taking a lot of kickbacks from Big Pharma. Everyone in the office is fed three times a day by carts of food (provided by pharmaceutical salespeople) coming off the office elevator Grco takes huge sums from pharamceutical companies for speaking, etc and I find it unethical. My appointments were not useful and he could not have seemed more disinterested. Would not recommend him or this office to anyone expecting to be treated like a human being who needs help.
5.0 Rating
June 23rd, 2016
1.0 Rating
August 22nd, 2015
Big Pharma
1.0 Rating
March 11th, 2015
EMG
I see Dr Greco for migraines. so i had a hernia repair in 2013 ands when I woke from the surgery I couldn't lift my leg after my hernia repair at danbury hospital.the surgeon kept saying that there was nothing wrong or that i hurt my hip during surgery and my back i started to see an orthopedic he said that there was no hip problem or spinal cord injury. My Orthopedic surgeon said we need to do an EMG so i said i would like to see Dr Greco because he is my doc. I went and he performed the EMG and said i found something wrong in the groin area and I'm not going to wright this up. I will speak to your surgeon and look over the MRI and get you better, after a week never heard from him, followed up with my surgeon a week later and said did u talk to the Dr. greco? and he explained that there was nothing wrong and told Dr greco the same . I called Dr Greco immediately and asked for my report when I got it he wrote it up as inconclusive . He covers for his colleague. I was never more disappointed by a heath care provider. Its been almost two years and I still cant lift my leg.
1.0 Rating
February 23rd, 2015
Would not recommend Dr. Greco to anyone
I often wonder if anyone at this office has ever had to deal with a parent who has Alzheimer's and comprehends what it is to get them to an appointment. What this office is most concerned with is pharmaceutical companies and kickbacks including meals at all times of the day for everyone (and I mean everyone) on the staff. Dr. Greco could not have seemed more bored or disinterested in my parent. He was quick to order tests that were not even needed. I switched to another neurologist in solo practice and it is a totally different experience. We are treated like human beings there and phone calls are returned.
1.0 Rating
February 19th, 2014
Go see someone else please
5.0 Rating
January 24th, 2014
Professional and Pleasant
1.0 Rating
September 13th, 2013
Do not recommend this doctor
Dr. Greco has never returned any of my telephone calls and did not pay any attention to the information sent to him by another doctor concerning an MRI of a brain injury. This, of course, was very concerning and important to me ( a family member of the patient with the brain injury) not to mention the patient himself. When questioned about his lack of attention to this matter he was dismissive and the whole issue was ignored. At times an appointment is made with Dr. Greco and that is who I think I am seeing. Instead, when I arrive at the appointment, I am told I am seeing PA. A courteous office (or a competent, concerned doctor) would inform you of this. I was billed for an appointment with Greco and never saw him. I had to cancel an appointment for my family member because he was sick with a high fever. The office said 24 hours notice is required to cancel an appointment. I was charged $150.00 for cancelling an appointment due to illness. As a someone who has seen him many times and watched the patterns of his care and behavior, I can tell yiou that this is a doctor who is motivated by money first. The patient, their health and overall wellbeing are not his primary concern. There are other fine neurologist in this practice. I suggest you see one of them if you want to stay with this particular practice. Dr. Greco will not put you or your loved ones first. he comes first as does his wallet. To me this is not competent, compassionate heath care and there are other choices. Not all doctors are taking money from pharmaceutical companies at the rate Dr. Greco is. His priorities have been clear to me and I have gone to this office for years. Money is key--not the patient. If I didn't care about other patients and their families I would not have gone to the trouble of writing this. I want others to know that phone calls aren't returned and information sent to him from other specialists are ignored. Food for though from a patient who has been there.
5.0 Rating
May 14th, 2013
Great doctor
2.3 Rating
April 18th, 2013
Taking kick backs from pharmaceutical companies
I have seen this doctor many times and have never actually been helped. Phone calls have not been returned and his relationship with pharmaceutical companies is simply disturbing. In one year he made over $60,000 in speaking fees just from ONE pharmaceutical company. This entire office has meals, snacks, gifts, etc delivered by or for pharmaceutical company representatives each day. I know because I have been there so often and watch it all happen. Is this in any way serving the patients who are there for serious illness? Is this helping patients in any way. Yes, being in bed with pharmaceutical companies is helping Dr.Greco financially and the entire staff is well fed on a daily basis--but how are patients benefitting. Being on a very limited income I have sat in that office having had very little to eat all day and I watch as cart after cart of fresh food from nearby restaurants is delivered. I know I sound harsh. I earn every cent I make and going to these doctors for four minutes is very expensive. I will no longer be in Dr. Greco's office due to the "relationship" with these pharmaceutical companies. While you are traveling, speaking for thousands of dollars, receiving free meals for yourself and your entire staff...do you think about what it takes for some of us to pay for your prescriptions. Patients, ideally, come before greed.
1.0 Rating
September 30th, 2011
1.0 Rating
December 1st, 2010