Rate Now
Share Your Experience
Have you seen Dr. David Teitelbaum?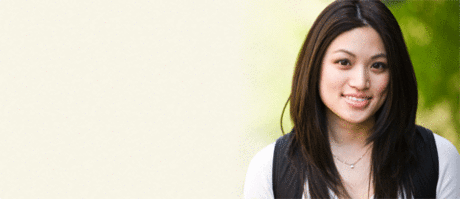 Birth Control
Get the facts about birth control so you can decide which type is right for you.
Quality Rating
Highly Satisfied
59 Ratings with 16 Comments
1.0 Rating
October 29th, 2015
Don't trust to get your tubes tied
1.0 Rating
May 1st, 2015
He told me that my not having children would give me cancer. Shockingly insensitive and arrogant.
5.0 Rating
January 28th, 2015
Dr. T.
1.0 Rating
March 18th, 2014
Worst experience of my life
Instead of helping me with my severe nausea he told me to go to the ER. Why am i paying for a doctor that is doing nothing? Would ask them to send prescriptions to Walmart but it was never being done. Would have to call several times for it to be done. Kept righting me one medicine, after telling him several times it doesn't work and makes me sicker he still continued to write it even after I told him what medicines work for me. Worst experience ever and I recommend if you have any complications during your pregnancy DO NOT GO THERE!!! Not worth the hassel.
5.0 Rating
July 27th, 2013
SAVED MY LIFE 2 TIMES!!
Dr. tietelbaum is the most amazing and kind man, he has repeatedly seen me on emergency visits and has done 2 emergency surgeries for me. He has saved my life both times and continues to be my favorite doctor in this world. He has an unbelievable amount of experience and a beautiful crew of nurses who are very sweet. he will try to help anyone whenever he can no matter what.
5.0 Rating
June 28th, 2013
great job
Dr T is amazing, great humor, treats you with respect and talks straight in you face. though he told me at first that i was expecting a boy and turned out go be a girl, at the end he saved my lil Sophias life cuz she had the umbilical cord wrapped around her neck. Now im worried though cuz my daughter is 5 months old and im having a lot of heartburn for like a week and a half already, had my tubes tied but have the sensation of being prego again. I would definitelly let Dr T take care of my baby's delivery if was prego again!
5.0 Rating
June 25th, 2013
Very happy patient
1.0 Rating
August 6th, 2012
I am not going back. I had an appointment for a pap smear and ultrasound to check my IUD, and then in the 2nd visit have it removed. I went in, he did the pap smear and said I was done. I asked about the IUD and he said that I had 2 more years and then I could remove it. I explained that I wanted it out because I think it is contributing to my depression and he immediately tried to prescribe to me an antidepressant saying that it would fix all my problems. I said no, I want it removed. They scheduled an apt for 2 weeks later to have the ultrasound and removal. He also stressed that I needed to see a psychiatrist that he's familiar with, who he thinks is the best. I'm cancelling my appointment and going with someone else. He did deliver my child, and did a great job at that, but I would not recommend him.
5.0 Rating
June 5th, 2012
A little bit of a wait but worth it.
The wait was a little long I have to admit.I waited 45 minutes..to later realize because he was off delivering another baby.I went to doctor T randomly and was very pleased with my visit.The nurses are great and doc was very caring.I've been having such a pain after pregnancy (i lived somewhere else prior) and he was able to diagnose the problem quickly.I'm so happy because I was losing hope. He's very experienced, an older gentleman (with funny humor) who knows his stuff.
5.0 Rating
January 31st, 2012
Very happy patient!
5.0 Rating
September 26th, 2011
Caring doctor
My daughter was very sick for months and no doctor could figure out why. Everyone shrugged her off and ignored her pain. We finally ended up at Dr. T's office and I'm so grateful we did. After two visits he had my daughter figured out. He saved my daughter's life. And because of him I now have a healthy daughter and a year later... new grand daughter!
1.0 Rating
April 20th, 2011
Would NOT reccomend him to anyone
My overall experience with Dr. Teitelbaum over the last few visits has been awful. On my very first visit he did a pap smear. I noticed he only used 1 glove and did not wash his hands after the examination. On my second visit, my pap results were not ready and I noticed his scrubs were smeared with blood stains as well as his shoes. He told me that I needed to come back a month after my 2nd visit, when my pap was normal and everything was fine. Im sorry, I only see my GYN once a year unless I have a problem. His bedside manner and hygiene are both very poor. I am hoping I dont have to return with an infection due to his lack of glove use and hand washing. I would not recommend him to anyone.
Nearby Doctors

Dr. David Teitelbaum is similar to the following 3 Doctors near El Centro, CA.