Rate Now
Share Your Experience
Have you seen Dr. David Thoman?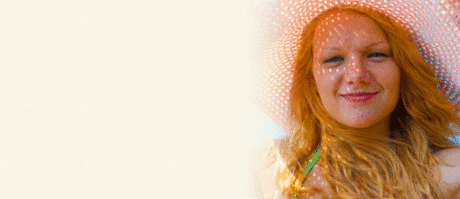 Skin Cancer
Get the facts about skin cancer, including the different types and symptoms.
21 Ratings with 10 Comments
1.0 Rating
October 19th, 2016
A dreadful human being
Not only does David Thoman have a reputation for being a shoddy and unskilled surgeon, but he is a terrible human being (I think he's a human being...kind of hard to tell for sure). See him at your peril. Avoid him if you value your health and your self respect.
5.0 Rating
January 22nd, 2015
He is a rockstar
Dr. David Thoman gave me my life and health back. I had gastric bypass surgery with him and his amazing surgical team. He also removed my gallbladder several weeks later. His staff at the advanced surgical associates are so on top of it, easy to work with and they fast tracked my approval process without a single hiccup. It was only about 8 weeks from the time I started my inquiry into surgery to when I had my bypass. I owe that to the organization of dr Thomans office and their knowledge of how to work with my insurance. In post surgery they have been attentive and caring, I can speak with my nutritionist pretty much any time I need her and she has really been there to guide me. They have an excellent seminar, nutritional seminar, knowledge building and preparation program to get your ready for surgery. I LOVE that they didn't get super hard core about requiring me to lose a lot of weight the old fashioned way before surgery. That would have been extremely stressful for me and I did my best, and it turned out I did lose weight but I wasn't under a ton of pressure which I was grateful for. Their aftercare has been very good and I feel that they are there for me. They saved me again this week when I ended up with gallstones and they got me in to surgery right away with no issues!! Dr Thoman is a bit quite but he is very nice and quite funny in his way. I really like him and I have total 100% confidence in his surgical skills. He is highly respected at Cottage Hospital and one of their most talented surgeons and in a procedure like this that was of utmost importance to me. He has listed to my needs, taken care of my pain and any other issues I have had and I know that should anything else arise he will be there to get me through it. Before I had this procedure my Heath both physically and mentally were going downhill and he has given me a second chance at vitality and health. I have lost so much weight already and it feels incredible like walking on air. His process of making my surgery happen was very low stress and I am so grateful for that. He knows how important and beneficial this surgery is and he doesn't make people jump through a bunch of ridiculous unnecessary hoops. Dr Thoman you are so awesome. Cottage Hospital, which Dr Thoman and his team work out of, is a wonderful hospital. It has five stars and is almost like staying in a nice hotel!! The nurses, doctors, emts, technicians, etc are so nice and so on their game. I was cared for incredibly well. I had some bumpy road because this surgery is quite painful and they were by my side the whole way. I don't have one single dad thing to say about my whole experience!!! If you are looking for a bariatric surgeon in Southern or central California, I cannot recommend Dr Thoman enough. I would do this agin in a heartbeat and feel so blessed he was my surgeon and that he was willing to take me on as a patient and help me change my life and health for the better!!!! Thank you Dr. You are a rockstar.
5.0 Rating
August 9th, 2012
this doctor was awesome-daughter needed apendectomy-he agreed not to use a ctscan so we didnt have to expose her to radiation-she was back to ballet dancing 5 days later-wanted to go on the third day but i held her back- dr came to waiting room sat down even tho exhausted and explained everything-took questions- THANK YOU DOCTOR THOMAN! WHAT A GODSEND!
1.0 Rating
March 31st, 2012
Lack of after care
Since my surgery i had nothing but complications i have not seen him since day of surgery and even that was a breif. All my care has been through residents not once have I seen him even after my complications. Call Had made calls to his office and also had spoken to the on-call doctor all Conversation seem scripted responses I am suffered from numerous complications and disappointed with the quality of aftercare .
5.0 Rating
January 5th, 2012
Dr. Magic Lifesaver!
This doctor literally saved my life with all the extensive tests he did prior to my surgery! I owe this man my life! My primary doctors ran tests because I kept telling them how awful I felt [for 3 years] and was sick all the time.... Dr. Thoman found out what was wrong with me & treated me immediately. I have my life back!
1.0 Rating
December 16th, 2011
Will never recomend
Dr Thoman did my gastribypass 6 years ago and lost 100lbs. results only lasted 1 yr. Just recently I mad an appointment to see him to consult why my weight gain and he refused to see me unless I paid a very high amount had his nurse tell me "your intestant is streached and thats why ur fat"....HELLO u did my surgery, the less you could go is see me....MMMMM if you wuould have seen all the done @ sansum you would see THAY YOUR NURSE WAS WRONG!!!! there is other old patients of his that gained all if not more weight back!!! NEVER GO SEE HIM!!!
5.0 Rating
June 19th, 2011
Mary C.
I did extensive research to find this doctor because he does not advertise well. I wanted scarless surgery and couldn't find anyone in LA with enough experience. I found him through another surgeon in LA and have been thrilled with the results. He is a brilliant surgeon and developed the technique. Would recommend to anyone!
2.3 Rating
July 15th, 2010
Lack of Follow Through
One of my family members recently had a surgery with this doctor. His surgery did not fix the problem because he was not willing to look into the problem deeper. His follow through was condescending, and 100% lack luster. When I would ask him a question, or the patient would we would receive a smirk of smile from his face,and a very cryptic answer of a few syllables. I highly recommend staying away from this doctor if you care about your health. Another surgery was required once again because of the lack of care from the this doctor. This doctor should really get some lessons on aftercare, he is not capable in this area.
5.0 Rating
April 15th, 2010
gastric bypass patient who is also a nurse
Although Dr. Thoman does not converse much he is an excellent surgeon and prides himself as such. He also has the reputation for no deaths associated with this surgery. And the reason for this is that his staff gets the patient up as soon as they open their eyes after surgery and walks them preventing blood clots.
5.0 Rating
September 21st, 2009
best in town
5.0 Rating
January 16th, 2017
5.0 Rating
October 28th, 2016
Nearby Doctors

Dr. David Thoman is similar to the following 3 Doctors near Santa Barbara, CA.