Rate Now
Share Your Experience
Have you seen Dr. David Powers?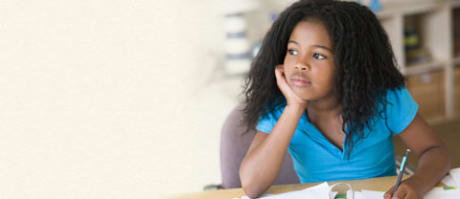 ADHD
Attention Deficit Hyperactivity Disorder (ADHD), including the different types and who gets them.
Quality Rating
Highly Satisfied
20 Ratings with 5 Comments
5.0 Rating
November 22nd, 2015
God Bless Dr. Powers.
1.0 Rating
October 7th, 2015
Wiesen Family
1.0 Rating
March 8th, 2015
Don't bother with this office
5.0 Rating
May 18th, 2014
A doctor to trust
I come from a family of doctors in Georgia. I know good doctors. Dr, Powers reminds me of the kind of medical practice my cousins and uncles practiced for years. He is patient, thorough, great bedside manner and my daughter has been seeing him for almost 4 years. She and my husband and I are very comfortable with his expertise and and method of doctoring. He makes time to soothe parents worries and always has a tests checked and maintains the time to spend with worried parents...Remember the stories of the good ole days and the family doctor? This is what we feel we have with Dr. Powers. His staff is friendly. I have dealt with many doctors as being a veteran advocate and as I said brought up with people in the medical field. Thanks to Dr. Powers I feel secure with my child 's medical caregiver.
2.3 Rating
October 12th, 2010
Not so great for first time parents with infants.
I only have one complaint with the dr, He ignored questions I had, which, when dealing with a new baby can be as annoying as it is nerve-wracking. I had questions about a real problem she was having and he completely blew off my question, Twice[two different visits.] Now the problem is worse than before and we'll have to take my 2 month old to physical therapy.Also the dr. prescribed Milk of Mag. for my baby's constipation and when we told him it wasn't working he kept telling us to keep giving it to her, "It's not addictive" it never did work she took it twice a day for a month and a half until I had finally had enough. it was causing tummy pains. now we give her two bottles of water a day on top of her brestsmilk and formula and she's doing better than she ever did on the Milk of Mag.As for the staff...They may be alright in their manners BUT...They changed my appointment once without notifying me, then when we missed the new appointment I had to wait a few more days to get the baby in to see the Dr. for what was supposed to be a regular baby wellcheck.They forgot to send an appointment into my health insurance, even after we paid the Co-pay and then billed me for it and told me they had "No idea" and I had to wait on the phone to talk to the billing department, who then told me it hadn't been sent into the insurance, just like I thought, despite the fact that she had been seeing dr powers for two months with the same insurance, all of a sudden they were forgetting to send it in.wait time can be awful depending on how many walk-in are waiting in the office that day. twice we've been left waiting for over an hour when we've had appointments.Also some of the policies are ludicrous: at most drs when you're coming in for a follow up you are not charged you co-pay again, at Dr powers we were charged every time we saw the Dr.I questioned the staff about it and they confirmed, yes Dr. Powers charges for follow-ups. that's ridiculous with an infant, 25 dollars a week for the first month then every other week the second month, that's 150 dollars in two months JUST in the Office visit co-pay!overall, a bad experience.
2.0 Rating
May 10th, 2017
4.0 Rating
April 13th, 2016
5.0 Rating
October 5th, 2015
5.0 Rating
October 3rd, 2015
5.0 Rating
September 17th, 2015
4.0 Rating
March 10th, 2015