Rate Now
Share Your Experience
Have you seen Dr. David Wilber?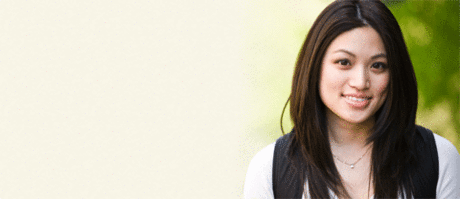 Birth Control
Get the facts about birth control so you can decide which type is right for you.
Quality Rating
Highly Satisfied
34 Ratings with 9 Comments
1.0 Rating
June 14th, 2017
Afib
1.0 Rating
November 13th, 2015
arrogant, egotistical <censored>
This Dr is an arrogant egotistical <censored>. I went to him for a cardiac catheter ablation. After assuring me he would not put me to sleep during the procedure, he went ahead and gave me propofol to make me sleep when I started asking questions during the procedure. After putting me to sleep he proceeded to let his students work on my heart and left me with Left Bundle Branch Block, and admitted that even with the over-ablation of my LBB he still did not get the pathway causing my Ventricuar Tacacardia. So after my Doctor scared me with the threat of dying walking down the street and going to the Doctor that was recommended, I get a bunch of students working on my heart and leaving me with LBBB for the rest of my life. In an after procedure visit to my room Dr Wilber lied to me about what happened during my procedure, and got details about it wrong when discussing my case with my parents. He was about as arrogant as he could be when discussing what went wrong afterwards, because, of course, he doesn't make mistakes, and the work he did was as good as it could have been, and I was lucky his "mistake" didn't require an implantation of a pacemaker. So after botching my ablation he tried to make it sound like he still did me a favor. Now I can't exercise or participate in any active sports without extreme fatigue as my heart doesn't beat properly because of LBBB CAUSED by the ablation thanks to Dr Wilber.
5.0 Rating
March 12th, 2015
5.0 Rating
August 11th, 2013
terrific doctor
5.0 Rating
April 2nd, 2012
Dr Wilber is the best.
I am a 54 yr old nurse with stand alone Afib and had an Pulmonary Vein Ablation by Dr Wilber 2 months ago. So far so good! Dr Wilber and his staff are the most caring and professional group I have ever dealt with.He sets the tone with his compassionate bedside manner. He explained everything to me including his success rates and possibility of failure. His office got all the procedures pre-approved, so I had no stress in that aspect.I would recommend Dr Wilber without reservation.
1.0 Rating
February 9th, 2012
Worst doctor I've dealt with
I saw him for A-fib. He performed an ablation didn't work he told his nurse to tell me I need a pacemaker. Which wouldn't fix the problem. I went to the clevland clinic for another opinion, they told me I wasn't sick enough for a pacemaker. Drs there performed another ablation 8 yrs later I'm doing fine with no pacemaker. Wilber is a quitter I would NEVER refer anyone to him.
5.0 Rating
July 26th, 2011
The only Doctor for A-Fib
Dr. Wilber was the third doctor I had been to for A-fib. I had 2 previous unsuccessful ablations at major Chicago hospitals. I had done extensive research on the internet, other doctors, as well as sales people selling cardiac equipment. The common denominator for the best person to handle my A-fib and flutter problem was Dr. David Wilber.I personally do not care about office waiting room times,office staff courtesy and bedside manner, I just wanted the best doctor with the most experience I could find to fix the problem. The overall experience was and still is better than excellent.
5.0 Rating
January 28th, 2010
5.0 Rating
December 5th, 2009
Great Ep Doctor
Doctor Wilber as walked down many difficult roads with me during the process of controlling my A Fib "Flutter".I'm not totally out of the woods with resolution to my chronic flutter.But things have gotten considerably better with each visit.He is always positive,confident and caring with me.For those reason I will always consider Doctor Wilber to be an incredible man.God Bless you Doctor Wilber for being so understanding and always encourging me to remain positive during some very difficult times.
5.0 Rating
July 7th, 2017
5.0 Rating
July 7th, 2017
5.0 Rating
July 5th, 2017