Rate Now
Share Your Experience
Have you seen Dr. David Zahaluk?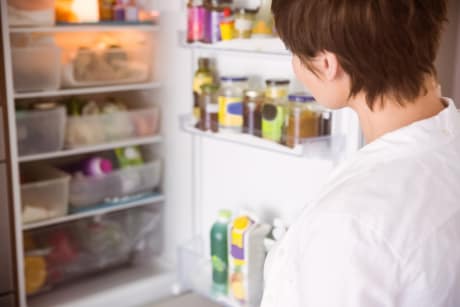 Binge Eating Disorder
Get the facts about binge eating disorder, including symptoms, causes and related conditions.
26 Ratings with 17 Comments
1.0 Rating
April 18th, 2017
What an attitude change!
For the longest time, Dr. Z seemed to care about his patients. In the past year or so, I, we (family of 4) have noticed a drastic change: much longer wait than in the past, different staff every time and borderline rude to them, multiple unnecessary tests to inflate the bill, does not listen to patients and is quick to prescribe ..... Dr. Z went from good to arrogant and money driven. He will never see members of this family ever again
1.0 Rating
October 25th, 2016
Horrible is an understatement
2.3 Rating
January 13th, 2015
2.3 Rating
March 27th, 2014
Review for Dr. Zahaluk
I was last seen at the beginning of this year. Dr. Zahaluk can be very quick on his responses to point fingers without listening to everyone. This is a Great Doctor, and is very intelligent. Built business bottom up and did a heck of a job in doind so. I thank him for his time spent with patients, her concern for his patients, and hope he continues going strong.
5.0 Rating
December 27th, 2013
The Doctor you've been looking for!
First of all, the staff is very nice and they are super efficient in getting messages to the doctor which is great! When I first went to Dr. Zahaluk, I was in extreme pain and other doctors didn't believe me. Dr. Zahaluk did! He found out what was wrong and he helped me! Dr. Z will listen to you, treat you with respect and dignity and he'll follow up with you to check your recovery progress. Plus, he takes time with you and doesn't hurry you in and out which is nice. He has personally called in medications for me and he's called me at home after hours to see how I was doing. It just doesn't get much better than that! This is the doctor you've been looking for, so look no further! Thank you Dr. Z and Main Street Medical Care!
5.0 Rating
September 24th, 2013
LVN
Thank you to a terrific Physician who took time to talk to me and listened attentively to all the avenues the conversation took until I trusted enough to get to the point. Dr Zahaluk is conscientious, courteous, and always interested in his patients. He has a well trained and equally interested Staff. Four stars to Dr Zee.
1.0 Rating
September 3rd, 2013
Treats staff horrible.
Treats staff horrible. Has gone through so much staff in the past four years - there is definitely a reason for that. If a doctor is going to treat his staff so bad, how do you think he will treat you as a patient? He is all about financial gain for himself when ordering so many tests --- it has nothing to do with your medical diagnosis.
1.0 Rating
June 20th, 2013
possibly the worst doctor ive ever come in contact with.. orders tests that are not necessary for financial gain and treats his staff horribly.. is anyone curious why this "medical professional" goes through staff like he does.. new face every time I go in there.
5.0 Rating
August 15th, 2012
Dr. Z, Super Family Doc!
I've been seeing Dr. Zahaluk for many years, and remained steadfast with him while he moved to/from locations and expanded his practice. He is open, caring, not judgmental and even though I have disagreed (once) with a new prescription recommendation, I capitulated and he was vindicated in the recommendation. Scheduling has never been an issue, but delays in getting into see me have at times: I attribute that to his taking the time with his patients,which may extend longer than planned. He now has a PA on staff, to handle more routine issues, but I hope he continues to remember: his patients come to be SEEN and TALKED TO by him. Too many other physicians have forgotten this.
5.0 Rating
October 31st, 2011
Excellent family doctor
5.0 Rating
September 30th, 2011
Helluva Doctor
1.0 Rating
September 27th, 2011
BEWARE OF DR. ZAHALUK
I too had been a long time patient of Dr. Z. Since he got his own office he and his office mantger have the attitude that they are doing me a favor. Do not fall for "You will be seen in one hour or your visit is free" line. I had to wait for 2 hours past my appt. time and the office manager seemed angry when a asked about this. She finale admitted that they have to over book patients whice explains why the Dr. was in and out so fast I did not have time to ask questions. I felt like I was in the drive through at a McDonalds!!