Rate Now
Share Your Experience
Have you seen Dr. Dawna Rogers?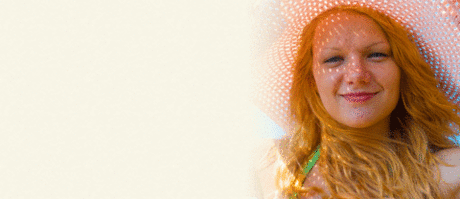 Skin Cancer
Get the facts about skin cancer, including the different types and symptoms.
40 Ratings with 25 Comments
5.0 Rating
June 14th, 2016
Great experience!
I was really worried after seeing the terrible ratings other people left for this doctor, but I prefer to form my own opinions and went ahead with the appointment. I was pleasantly surprised! I found Dr. Rogers to be very friendly, prompt in getting me seen at my appointment time, and knowledgeable. I have no complaints whatsoever. Her aide was very nice and kind as well. We were told to get there 1/2 hour before our 11:30 appointment time to do paperwork. We arrived at 11. I was called back a few minutes after my scheduled 11:30 time. My husband had an appointment 15 minutes after me. Dr. Rogers took the time to listen to me (not rushing me whatsoever). My husband also had no complaints whatsoever. Please don't let a few bad reviews taint what could be a very pleasant experience with this doctor. I highly recommend this doctor.
5.0 Rating
May 5th, 2016
This was my first time meeting Dr. Rogers. She was polite, friendly and had a sense of humor! She gave me an examination, addressed my concerns and answered all of my questions. A very easy to talk to, down to earth professional. I felt very comfortable talking to her and she made me feel as though she cared about my situation. Her laugh is contagious...she left me smiling all the way to work. My only regret is that I didn't give her a hug on way out! Thank you Dr. Rogers!
1.0 Rating
January 21st, 2016
5.0 Rating
January 4th, 2016
5.0 Rating
August 25th, 2015
5.0 Rating
August 11th, 2015
2.0 Rating
July 18th, 2015
Brilliant yet uncaring
She has great experience and knows what she is doing but doesn't care about patient. Rushes through APPTS, won't address an area of concern or even answer a question about it if it's not mentioned when appt is made. Clearly is trying to make $. If you want a caring doc, she may not be for you. But she knows what she's doing.
5.0 Rating
July 15th, 2015
1.0 Rating
July 6th, 2015
I had the overall impression that she did not really care about me as a patient and seemed to have an air about herself. I felt rushed about the decision of having her biopsy areas of concern. I left feeling like I really need another opinion. The areas of concern I brought to her attention from another dermatologist were left with no that's this or that. Then she saw other areas of concern that another dermatologist did not see as a concern. So I'm going to yet another dermatologist recommended in hopes of finally receiving some resolution before I have areas biopsied.
5.0 Rating
June 30th, 2015
5.0 Rating
April 24th, 2015
2.0 Rating
April 20th, 2015
I have seen this Doctor several times at the Ashburn Filigree location I have tried my best to be fair and give Dr Dawna many chances but she is just an all around horrible Dr in my opinion for the following reason:- *she rushes through patient appointment *Doesn't listen to the patient and when i do my research and make suggestion on what i think may help since my existing acne medication is not working as well as i think it should, she ask me if i were the Dr....just so unprofessional *She has a habit of being stuck up-ish, an air of superiority So i will be setting up an appointment with a new dermatologiest Just my honest opinion I regret giving her a decent review on the survey i did at the clinic - ugh