Rate Now
Share Your Experience
Have you seen Dr. Dawne Carroll?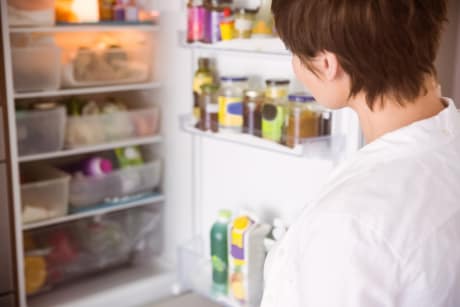 Binge Eating Disorder
Get the facts about binge eating disorder, including symptoms, causes and related conditions.
35 Ratings with 16 Comments
3.0 Rating
April 7th, 2017
I've had better . . .
I've had better doctors, it's just that it's convenient. I started going to her office because a former doctor of mine was working with her. I felt the decor and staff was a step down from what I had been accustomed to, but it was convenient. At one point I needed PT(physical therapy) and it was nice that Robinson PT worked out of the Bowie office. I am just waiting for my former doc to began accepting my insurance. The wait times have always been long. My husband has even left a few times - he has no patience.
5.0 Rating
March 3rd, 2016
Extremely Knowledgeable and Professional Physician
Dr. Carroll has been my physician for over 20 years. Her staff is always helpful and courteous. She has accurately diagnosed and treated my ailments over the years and I trust her recommendations on anything medical. She cares very much about the welfare of her patients. I've never been concerned about follow up because I schedule an appointment for follow up after I take a test. I have recommended her to friends, family and co-workers.
5.0 Rating
August 31st, 2015
Love Dr Dawne
1.0 Rating
October 4th, 2013
I've stayed too long
Wait time is terrible-- I've never been seated within 30 minutes of my appointment time. in my 7+ visits in 3 years I've only seen Dr Caroll twice. Hard to schedule an appointment--online system is bogus.... I requested an appointment and had to end up calling. Phone line is always tied up. They lost my blood work once. Another time I came back for a follow-up because my pain hadn't subsided and apparently they had diagnosed me and prescribed medication for me but I was never told. Just don't stress yourself out by going here. Not worth it.
5.0 Rating
June 26th, 2012
Neil Gamerman
5.0 Rating
February 27th, 2012
she was very caring and thorough
2.3 Rating
October 21st, 2011
My wait time for an appointment is typically 45 to an hour. There is no follow up. I have to call sometimes repeatedly to find out results. No one has ever called me to discuss results of tests/labs. For my first appointment in the VA office, I was not told it was cash only and had to do to the ATM (I did not appreciate incurring fees). and you're given a general receipt. There seems to be new/different staff in there all the time. I plan to find another doctor. However, there is now a physician assistant there that is nice and spends time with you. But don't think he's worth staying for.
5.0 Rating
September 28th, 2011
1.0 Rating
April 25th, 2011
Long waiting period and no follow up on blood test
Your Arlington's Office is very inconsiderate with people's time. There is no need for a person to wait over hours everytime they come to your facility. If you are not able to see clients within a certain time period, on need to informed them. There is no need for your staff to constantly overbook that office, when they know they cannot handle the amount of clients. Also, I am extremely sick and tired of your office charging my insurance a doctor's fee, when an assistant is doing all the work and cannot properly diagnose anything. Your facility does not care for the well being of its clients, they only concern is making money. I realized now, it time to end this business deal with you and find a new medical facility where they put health over profit.
2.3 Rating
February 2nd, 2011
I like Dr Carroll and the PA in her office. And I have seen Dr Carroll and/or her PA several times; unfortunately, despite the fact that I believe they are competent, the wait times are outrageous. I've never been seen on time and I've waited two hours on two occasions. Since I take time off work to go to these appointments, seeing one of these doctors turns into a very costly visit.
1.0 Rating
August 3rd, 2010
Hurt More than Helped
I came to Dr. Carroll almost a year ago due to an ear ache. She saw that I had a lot of ear wax built up, so she decided to irrigate it with a pointy tool. This is questionable practice at best in modern days (though I didn't know it at the time), because it is VERY easy to damage someone's hearing. After I expressed concern that was she was doing was quite painful, she said that's normal and continued. While my ear felt better, the first time I heard moderately loud music after that my left ear sounded like a broken speaker. I figured it might go away in a week or two. Well, a year later I can ALMOST hear as well as I did. Thanks Dr. Carroll.Avoid at all costs.
1.0 Rating
December 17th, 2009
My experiences with Dr. Carroll have been mostly positive. However, my experiences in the waiting room have left much to be desired. Regardless of the time that I schedule my appointments (whether it be "the first appointment in the morning" or "the first appointment after lunch", etc.), I have never had a wait time of less than half an hour. I have waited for longer than one hour before, and this was just to get a refill on a prescription that I have been on for ten years. The office staff is also not as professional as I think they could be. I would encourage others to look for another doctor before considering Dr. Carroll