Rate Now
Share Your Experience
Have you seen Dr. Dean Gambino?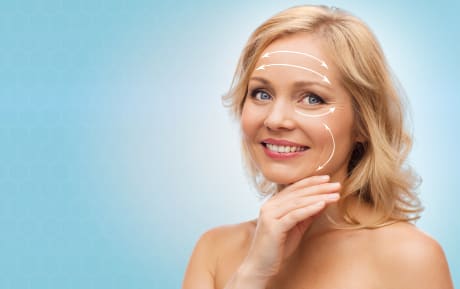 Facelift
Get the facts about facelift, including the visible signs of aging that different types of procedures can address.
25 Ratings with 15 Comments
4.0 Rating
June 16th, 2016
5.0 Rating
March 18th, 2016
5.0 Rating
February 29th, 2016
Excellent Doctor
1.0 Rating
March 11th, 2015
Mrs
Dr walked into room and spent 5 minutes if that with me. He had no patience to hear my brief history of why I needed to see him for the cheek lesion on the inside of my mouth. Normally the lesion is enlarged and white in color. On the day of my appointment, it had gone down. I had been told by my Dentist and ER Dr to have the oral lesion looked at and removed as it has been there for a few years.. His level of professionalism barking he couldn't see it and what am I supposed to do, utterly embarrassed me. Being an ENT, he did check my ears, nose and throat. Dr.'s final sentence was "come back and see me if it enlarges again!". It never occurred to him the lesion could be a side effect of the past radiation. I am now being seen by an Oral Surgeon.
1.0 Rating
August 4th, 2014
He must have too many patients and doesn't care anymore.
2.3 Rating
January 16th, 2014
office staff issues
The office set my husband up for lab tests and an ultrasound. When he got to the lab, the office had not sent the requisition. When he got to the hospital for the ultrasound, the office had not sent the requisition. NOW WE HAVE BEEN WAITING OVER A WEEK FOR BIOPSY RESULTS THAT THE HOSPITAL SAID WOULD BE AVAILABLE FRIDAY OR MONDAY. Monday was two days ago. The office staff say the results aren't available. I don't trust them. Have always trusted Dr Gambino but have no trust in his back office staff.
2.3 Rating
December 19th, 2013
Since I work in a Dr.'s office I really look for certain things and I did not find them here. The woman you see when you first walk in said hello but didn't even look at me, the other girls joking around a little loud for what I am used too. When I did go in the back the lady was very friendly took down all the notes. When Dr. came in I do believe he said tops 15 words to me and said you need a cat-scan and walked out left me sitting there not really sure what happened. Then a the nice lady walked back in and said OK lets get the paperwork for that cat-scan. I am going back for my follow up appt. today. We will see if I go back after this apt or not.
5.0 Rating
May 2nd, 2013
Experience: first ime patient of Dr Gambino
Dr Gambino and staff were very professional and courteous. I prepared my paperwork on line and didn't have to in the office because when I called to make my appt . it was suggested. I think that info was great. Receptionist was awesome too. Dr spent more than 5 mins with me before and after the hearing test. Listened to me and made good suggestions. I will follow up on these and let you know after my test. I didn't like that I had to ask for a receipt for my copay after seeing the Dr.. Well, I didn't remember when I was finished because of other concerns. Everyone spoke and said goodbye with a smile. Very friendly office. I would reccomend them to new patients.
2.3 Rating
August 11th, 2012
1.0 Rating
July 10th, 2012
5.0 Rating
August 29th, 2011
5.0 Rating
May 15th, 2011
Absolutely a TOP DOCTOR
I am shocked by the previous reviews. I found Dr. Gambino and his entire staff to be 100% outstanding in all categories. I went in with debilitating ear pain from bilateral otitis media, which I've never experienced in my life. Dr. Gambino quickly put me on the mend. He explained what would be done, and explained it as he performed each step. The good doctor made sure I was communicating with him during the procedure as to what I was feeling in my ears. I've had numerous medical procedures all over the body. For ears, there is only one choice - Dr. Gambino.