Rate Now
Share Your Experience
Have you seen Dr. Dean Mast?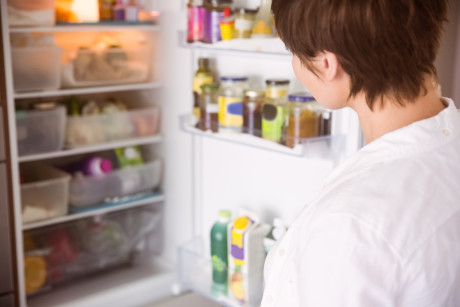 Binge Eating Disorder
Get the facts about binge eating disorder, including symptoms, causes and related conditions.
10 Ratings with 5 Comments
2.0 Rating
January 30th, 2017
Dr. Mast leaves much to be desired.
Went to the Mash urgent care on Transit Road in Depew for my son who was experiencing some respiratory issues. The entire rest of the staff I felt with there were kind and professional, however Dr.Mast is a totally different breed. The doctor came into the room and never introduced himself. Myself and my son were sitting in a chair in the room when Dr.Mast rudely told me I needed my son up on the exam chair. I complied without saying anything. He asked why we were there and I told him about my son's breathing issues and my concern about his big toe that looked infected. Dr.Mast didn't ask about my son's history with breathing problems etc. He literally examined my son for less than 5 seconds and told me he had pneumonia and he needed to be taken to the ER immediately. My son has had breathing problems since birth and I can't tell you how many times he has been diagnosed with pneumonia when it in fact isn't. I tried to start explaining my son's history when I was cut off by Dr.Mast by him telling me that if I didn't agree with his diagnosis that I should sign a waiver saying that I am leaving against his wishes. He then stormed out of the room. On his return he asked me what I was going to do with my son and why I disagreed with his diagnosis. I told him he had barely examined my son and that he had literally spent 5 seconds looking at him. I asked him if he could look at my son's foot before we left and he again literally started to laugh in my face in front of other co-workers of his chastising me that I was crazy for being concerned about a foot instead of the breathing problem. All Dr.Mast kept reiterating was that I was basically a idiot for not totally agreeing with his 5 second diagnosis and that I shouldn't be upset because he had been so rude and ignorant. I ended up leaving and taking my son to his primary physican. Guess what? He doesn't have pneumonia... He's just really congested. After a injectable steroid he's doing much better and his foot was infected and he's now in a antibiotic. I've never before went against a doctors diagnosis but the level of unprofessionalism and the lack of any kind of credible exam of the patient is something I have never seen on my 32 years on this planet. I went out of my way to write this review on Dr.Mast because I feel like he is so inept or at least on this day he was. Judging by other reviews on yelp and other forums I am not the first one to see they this doctors facade and really see this man for what he is, that being a egotistical hothead that has no business treating patients in a urgent care setting. He lacks everything that separates a good doctor from a bad doctor. Dr.Mast you need some courses on compassion and how to listen to people you interact with. You may think you know it all but my good sir you do not, you do not....
1.0 Rating
December 31st, 2016
worst doctor bed side ever
5.0 Rating
February 23rd, 2013
Thank You
Dr. Mast has been our primary Doctor for many years. We feel compelled to add this review as the previous review is so much the opposite of any experience we have had. Dr. Mast is a no nonsense brilliant physician. When we first became his patients he regulated our medications that had been previously over prescribed, to a healthy level that has sustained us in good health for over 10 years. He was very open to getting a second opinion, and even recommended it in some cases. Dr. Mast's advice regarding procedure and referrels have, we believe, saved our lives with regard to colon and prostate cancer.
5.0 Rating
April 10th, 2012
Takes Time to Listen
1.0 Rating
October 19th, 2011
He literally threw a temper tantrum because I wanted a second opinion. I have also witnessed him yelling at a patient by following him out to the waiting room. Dean Mast is extremely unprofessional, opinionated, egotistical, and has been wrong two times from my personal experience in diagnosing a problem. Thankfully the hospital caught it before it became a larger issue! I will spend extra time driving to another doctor before I return to this poor excuse of a Dr.
5.0 Rating
July 15th, 2016
4.0 Rating
September 8th, 2015
5.0 Rating
July 30th, 2014