Rate Now
Share Your Experience
Have you seen Dr. Deanna Derusso?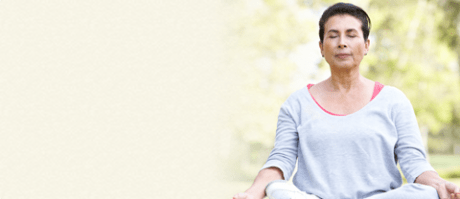 COPD
Get the facts about chronic obstructive pulmonary disease (COPD), including symptoms and complications.
Quality Rating
Highly Satisfied
28 Ratings with 19 Comments
5.0 Rating
August 13th, 2017
Best I or my Husband has ever Visited
I have been going to my alternative homeopathy doctor and several other specialists for years. When I found Dr. DeRusso I finally began feeling like myself again. She was able to treat my illness and especially my thyroid problem and I finally felt alive again. I lost the weight I couldn't lose, got my energy back, was able to focus and "think" again, and my body stopped hurting everywhere! It was amazing. Thank you Dr. D for 'thinking outside the box', I have my life back again!
5.0 Rating
July 23rd, 2017
Great Doctor - knowledgeable and kind
5.0 Rating
June 21st, 2017
Brilliant Doctor of Internal Medicine
Our daughter was sick for months. We went to numerous doctors, neurologists, and even in and out of 2 very highly acclaimed hospitals with no results. Even though there were so many test done, nobody was able to figure out what was happening to our daughter and why she was not able to think or get out of bed. We were devastated until we finally took her to Dr. D, who spent a lot of time with us. Amazingly, she was able to figure out what was going on with our daughter and then treat her. My daughter began to recover on a treatment plan that the doctor created on her own. My daughter is fully recovering and thriving and all thanks to this doctor. We knew she doesn't take but one insurance plan, but she was so worth it. If you have something wrong with you, this doctor will figure it out.
5.0 Rating
June 4th, 2017
Great Doctor
My wife and I are amazed with what she has done for our family. She may not be on time, but I have learn over the years that she is the "go to" doctor when others can't figure out what is wrong; therefore, instead of shoveling people to some specialist, she is busy figuring out what is wrong with people. I guess it is too hard for her staff to know how long to schedule each person... Dr. DeRusso is brilliant and will figure out what is wrong with the patient and sometimes it take time. My wife started seeing her first, but when my doctor and a few specialist couldn't figure out what was wrong with me; my wife made me go to her. Best decision ever. Highly recommend. The least I can do is write her a few reviews.
5.0 Rating
August 7th, 2016
Brilliant Doctor
5.0 Rating
October 1st, 2015
2.3 Rating
February 24th, 2014
Be Cautious
I have a love hate relationship with most doctors. But, for better or for worse, it takes quite a bit for me to start looking for another one. I think I've reached that point with this one. I've accepted that this doctor is always running late, that the hours are often impossible, and that she doesn't hide the fact that she is truly fee for service. I've accepted that despite stating she is a primary care doctor, she does not ever seem to know what was recommended by a specialist, and always says it's the other doctor's fault (they didn't send XYZ to her). She does not use much technology, so she cannot do what other doctors can do, and find lab results or information when you are in the office. She is not willing to stand up for you as a primary care doctor and help advocate for you. I accepted that she sees a lot of patients, and so doesn't remember things, but recently I was there 3-4 times in 6 weeks, and the test that was dine was one she ordered. She isn't very happy about giving you copies of labs, and if it is a test ordered by another doctor, she will not go over it with you. In the last 6 months she has yelled at me twice, although she later apologized for one of time. The last time she refused to send a test she had done to another provider, telling me I should go to a specialist I see who can do the test because the specialist gets paid more. Then, she BILLED MY INSURANCE for a test she never did. I now have to take additional time off work to go have the test done, pay another copay (this time to a specialist), and untangle the billing issues caused by the test she billed for being done again. I'm looking for a new doctor, and have no doubt that I'll get a bill for at least $100 in order to get my records from her. After all, if you charge $800 for a test you didn't do, copying paper is worth at least .10 per page.
5.0 Rating
November 25th, 2013
teacher
1.0 Rating
February 12th, 2013
5.0 Rating
February 4th, 2013
Best Primary Care Physician
Dr derusso was great! She searched and found what was wrong with me and diagnosed my problem! I was feeling horrible for so long and she finally found what was wrong with me. She didn't just hand me a bunch of "feel good" drugs to make me feel better; she was very interested in keeping me off all medications and really finding out what was going on.She diagnosed my illness and I finally feel amazing and on the road to recovery and fully medication-free!
5.0 Rating
June 29th, 2012
Best internal medicine doctor in VA
I have been seeing dr Derusso for about 10 years. Since I am a little older now with several medical conditions, I need a doctor who understands the big picture, ie proactive and comprehensive. She is so smart and caring and I am sure she has saved my life a few times over. My husband also goes to her because of serious health issues. Her office stays very busy but she always spends as much time as needed. She knows the best doctors for referrals also and has extensive knowledge on about every medical condition there is. Highly recommend her to everyone.
5.0 Rating
May 11th, 2012
Best In Practice
Dr. DeRusso is a very sharp and intelligent practitioner who is very persistent in getting a hard-to-find diagnosis. She is very capable, and exceeds the expectations. The wait in her office, however, can be gruesome. But, it helps to keep in mind that she takes the time with each and every one of her patients to get to the bottom of some very difficult problems. The biggest problem that I've seen with the practice is that she is only one doctor in the office and when the office is closed, there is no backup doctor to contact for help or questions. While that is a major problem in my mind, it still helps to know that once you are actually able to reach her for a problem that she has the competence and ability to handle the issues at hand.
Nearby Doctors

Dr. Deanna Derusso is similar to the following 3 Doctors near Leesburg, VA.

Dr. John Hartley III

Cardiovascular Disease, Interventional Cardiology, Internal Medicine, Cardiology

Leesburg, VA 0.25 mi