Rate Now
Share Your Experience
Have you seen Dr. Deborah Benzil?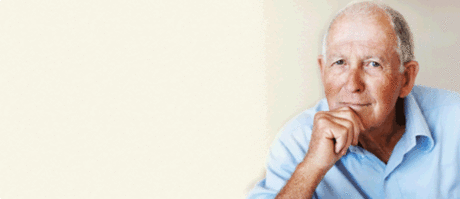 Parkinson's Disease
Get the facts about Parkinson's disease, including symptoms and how the disease progresses over time.
Quality Rating
Highly Satisfied
31 Ratings with 7 Comments
5.0 Rating
October 17th, 2016
knowledgable
I needed to have brain surgery to remove a benign tumor. The surgeon who had followed me did not take my insurance so I had to find someone last minute and I'm glad I picked her. When I first saw her she did not waste any time and started to explain in layman's terms exactly what she (and her team) were going to do. When I told her I was a nurse she moved a little faster and more specific. She had done hundreds of these surgeries and made it sound less frightening. Before the surgery she came and checked on me and asked if I had any last minute questions or concerns. Surgery went smoothly and they finished in half the time. I had little pain and no complications. I was home in 2 days.
5.0 Rating
January 10th, 2016
5.0 Rating
July 22nd, 2013
A great doctor
My wife had been suffering tremendously from sciatica for months. We went to several doctors (cortisone shots, physical therapy, chiropractic, etc). Dr Benzil looked at the MRI and immediately diagnosed a cynovial syst compressing the nerves. She recommended decompression surgery with fusion and instrumentation...six weeks since surgery my wife's sciatica is gone. She is off all meds and resuming her normal, active life. Dr Benzil has been there to answer questions whenever we needed her. X rays show complete success. Thank God. (and dr Benzil).
5.0 Rating
March 20th, 2013
Patient off Dr. Benzil
While she might not molly coddle her patients she is up front and honest. I would recomend her to anyone. To many people expect their Dr.'s to stroke there hair and rub their back. Dr. Benzil is not there for that, she is there to do a job and she did her job well. She fixed me! I am sorry peoples loved ones died, that is what Cancer does. I've lived through that horror. I know people think Dr's are supposed to CURE. Sometimes that's not what in the cards. Don't take your anger out on this DR. I can tell you this. I know for sure that she kept every patient comfortable while they were dying. She doesn't want to see anyone in pain. Maybe she didn't act like your best bud , but she did act in the best interest of her patiants. I had a traumatic injury to my spine and if it wasn't for her fast acting I probably would have taken my life due to the pain. Dr. Benzil is an incredible Dr. Take your anger out on God not the Dr. that did what she could to try and save your loved ones that were doomed from the get go with a disease that's main objective is to suck the life from you.
1.0 Rating
March 14th, 2012
SHE IS THE WORST NEUROSURGEON
DR. DEBORAH BENZIL IS CRUEL, HEARTLESS AND CANNOT RELATE TO THE FAMILIES OF CANCER PATIENTS. SHE SHOULD BE OPERATING ON DOGS LIKE HERSELF INSTEAD OF HUMAN BEINGS. I WISH HER AND HER FAMILY MEMBERS TO BE TREATED THE WAY SHE TREATED MY FAMILY WHEN WE WERE FACED WITH A TERMINAL DIAGNOSIS FOR MY DAD. SHE WAS UNRELENTLESS IN HER WISH TO TELL MY DAD HOW LONG HE HAD LEFT EVEN AFTER I BEGGED HER NOT TO AND REITERATED TO HER THAT IS WAS OUR WISHES (MY MOTHERS AND HIS DAUGHTER AND SON) FOR HIM NOT TO KNOW HOW LONG HE HAD LEFT. HER EXACT WORDS WERE "HE NEEDS TO GET THINGS IN ORDER". MY MOM AND I TOLD HER THAT DAD HAD A GRAVE AND HIS ASSETS WERE ALREADY DISTRIBUTED. I WILL NEVER FORGET THAT DAY WHEN SHE BARGED INTO HIS ROOM AT WESTCHESTER MEDICAL CENTER AND TOLD MY DAD THAT HIS ILLNESS WAS TERMINAL AND THAT HE DID NOT HAVE MUCH TIME LEFT. HE CRIED SO MUCH AS WE ALL DID AND HIS DAYS LEFT WERE PAINED WITH THE THOUGHT THAT HE WOULD BE LEAVING US. HE LOVED US SO- HE COULD NOT BEAR THE THOUGHT THAT HE WOULD DIE IMMINENTLY. DR. BENZIL WAS OF ABSOLUTELY ZERO SUPPORT TO US THROUGHOUT THIS HORRIFIC TIME. SHE NEVER SPENT A MOMENT WITH US TO HELP US IN ANY WAY GET THROUGH THIS NIGHTMARE. IN ADDITION, DURING DAD'S FINAL DAYS, SHE TOLD ME SHE COULD EXPEDITE HIS PASSING. IT WAS AS IF SHE WAS PUTTING AN ANIMAL TO SLEEP. SHE NEVER CALLED US EVEN AFTER DAD WAS GONE. IT HAS BEEN 10 YEARS NOW BUT IT SEEMS LIKE JUST YESTERDAY. I WISH HER TO EXPERIENCE WHAT I DID WITH A DOCTOR WHO WILL TREAT HER THE WAY SHE TREATED US.
1.0 Rating
June 4th, 2011
bad doctor
My experience with Dr benzil was the worst i ever experience with any doctor. First i have to say is she was 45 minutes late to my appointment . If i was late you know she would make me wait.She did not do a history on me she ask what my complaint was then she read my mri and told me i was to lose atlease 10 pounds .She said i need to exercise through the pain and suck it up she went on about her child hood I really dont care about her child hood i was in pain. she gave me a prescription to see a doctor that would inplant a pain pump in me for the pain .Which is it doc work through the pain or take a pain pump .She has no people skills and ill never she her again .i may never use mkmg ever agin or putnam hospital .
5.0 Rating
May 22nd, 2011
wonderful Doctor
4.0 Rating
July 25th, 2017
4.0 Rating
July 9th, 2017
4.0 Rating
July 9th, 2017
5.0 Rating
March 31st, 2017