Rate Now
Share Your Experience
Have you seen Dr. Deborah Coen?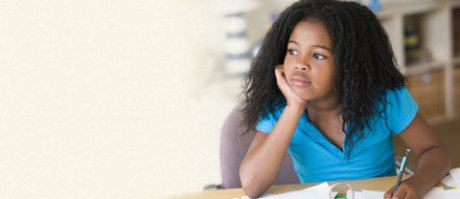 ADHD
Attention Deficit Hyperactivity Disorder (ADHD), including the different types and who gets them.
23 Ratings with 14 Comments
5.0 Rating
March 24th, 2017
1.0 Rating
November 15th, 2016
Misleading services available cost me hundreds!
Dr. Coen knew what condition I was coming in for when I made my appointment. Her website explicitly said she treated my condition as well. She did a 90 minute intake ($450) with me, even after the fact that 5 minutes in (as well as throughout) I reitterated what condition I was there for. And then at the end of 90 minutes she said to me "Oh, well, I don't treat that condition (outside of prescribing meds), you'll have to find another practitioner." I am appauled. She shouldn't have let me book the appointment, let alone let me continue after we discussed it again and again starting 5 minutes in.
2.0 Rating
September 21st, 2016
I was very disappointed in my visit with Dr Coen. I went to her for help and I ended up no better off than when I first went to see her. It took a lot for me to make that first phone call. I found it curious she required two 90 minute medical evaluation appointments before even talking about getting a prescription. She got way off topic during the first visit and wasted at least 30 minutes of my time. But I am the one who gets penalized for it! It seems she is out to bill as much as she can. Typically, a psychiatrist can complete a medical eval in ONE 30 to 60 minute visit. I found this very suspicious. After both visits she still did nothing to help me. I cancelled all subsequent appointments with her and will never seek help again for this type of service. She turned me off from the whole experience. Also, I didn't understand the purpose of the 1980's boom box playing static out in her waiting room. It was very unwelcoming and just plain odd. Very unsatisfied customer here. ):
5.0 Rating
January 1st, 2016
Highly recommended
5.0 Rating
December 3rd, 2015
Excellent experience.
I have seen many psychiatrists, but Dr. Coen is the first one that made me feel like she really cared about me and my health. She spent significant time with me, no hurry. The office visits are never rushed and she spends as much time as is necessary. Dr. Coen is very personable and approachable. She has been patient working with me to get my medications regulated just right. I would highly recommend her.
5.0 Rating
September 9th, 2015
5.0 Rating
August 11th, 2015
Professional and honest
I've been seeing Dr Coen for ~9 months, and have been happy with her. She's always on time, spends 45+ minutes with me, and listens well. She always consults with me on when I need to come back -- she's definitely not trying to get me to visit more than I need to. What I respect most is that she talks about mental health holistically -- the need for sleep, exercise, and healthy food in addition to medication. Good reminders that too many doctors overlook. I'm frankly surprised by some of these negative reviews.
5.0 Rating
August 6th, 2015
5.0 Rating
July 28th, 2015
Good Psychiatrist
1.0 Rating
March 18th, 2015
Pointless
I was referred to her by my insurance company. I have been on ADD meds during my entire schooling career. I have terrible ADHD, which makes school hard. I also have very minor Tourette's. I took a few years off after high school but now I'm in college. I went to her, did a 3 hour intake, and brought files from previous doctors that told my diagnosis as well as how it pertains to school. We came up with a treatment plan pretty much the exact same that I've always been on. Then she took out a book and it said do not prescribe ADHD meds if the patient has Tourette's and the physician has no experience with Tourette's. Apparently the book knew more than she did. She literally told me she was afraid to get sued. This blew me out of the window. I've been on these meds for almost ten years and this is the first time I've heard that. Further, she wasn't able to give me any referrals. Not a single person. Apparently I was the 2nd or third person with Tourette's she's ever seen. I found this very odd because she supposedly has over 20 years of experience and 1 in 5 males has some sort of mild tic disorder. Also, I wasn't even seeing her about my Tourette's; they don't bother me and I havnt been on meds for them in over 7 years. This lady made me feel like some sort of freak and blatantly showed her incompetence as a doctor. I'm in the process of contacting one of my old doctors but it takes forever to get an apt it seems like and I'm in school right now, struggling but trying extremely hard.
1.0 Rating
February 26th, 2015
Saw Dr. Coen for about a year. She insisted that I make an appointment for every antidepressant refill which seemed ridiculous. It's not like I'm going to go out and sell Prozac on the street. In that year I missed two or three appointments due to work travel but I gave about two weeks notice on each cancellation (she also charged me late fees, with that much notice). Apparently that amount of notice wasn't enough because she canceled me as a patient. Unlike most doctors that tell you to call the pharmacist when you need a prescription refill (there were times I'd run out before my scheduled appointment) she told me I need to call her because she doesn't read any faxes sent to her by pharmacists anymore - she claims she gets too many to read (um, isn't that like half the job?) In the end I got the impression that she continued to reschedule me every month so she could bill out my insurance. Kinda like how a chiropractor will insist you come back every week even though you feel fine. I should have canceled her as a doctor and just got my antidepressant via my family doctor (which I'm now doing) but she insisted I get them from her. When I first visited her I thought she was a good listener, but over time I felt insulted or something weird at appointments. She suggested a few different meds at my first two appointments but I turned them all down as I'm in generally good health mentally. It was only after going through a loss in my family combined with A relationship break up that I felt I needed antidepressants for the first time in my life. They seemed to work fine but afterwords I kept having to make appointments and her tone got increasingly more rude. If you expect some sort of compassion, you won't find it from her.
Nearby Doctors

Dr. Deborah Coen is similar to the following 3 Doctors near Wayzata, MN.