Rate Now
Share Your Experience
Have you seen Dr. Deborah Giorgi-Guarnieri?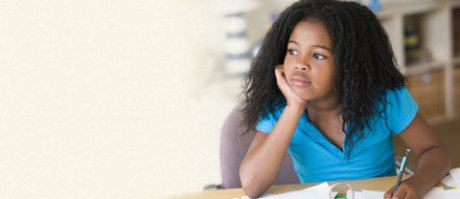 ADHD
Attention Deficit Hyperactivity Disorder (ADHD), including the different types and who gets them.
28 Ratings with 9 Comments
2.0 Rating
July 19th, 2017
A little weird
1.0 Rating
April 9th, 2015
Not all there
2.3 Rating
January 30th, 2015
Strengths don't always make up for deficiencies
I noticed the same thing as other reviewers. She does take personal calls and text messages during appointments and even spent a good deal of time one session talking about her daughters' issues at college. Yet, she does not return patient calls or calls from therapists with whom she is supposedly working in tandem. Also, as someone else pointed out, she does seem to be swayed by drug reps and pushes a lot of unconventional treatment of dubious quality. She bragged about a paid trip to Israel from one of the drug companies. Having said that, she is fairly quick compared to other doctors, if sometimes evasive and coy, which is a strange quality for a doctor. Her office staff is gruff except for one very nice woman. I would say to try someone else except the other options aren't great. Also, if you're someone who needs to contact a doctor between appointments, she is not the right doctor. She cancels appointments frequently, as well, but they can usually be rescheduled fairly quickly. She's definitely not the typical psychiatrist. I would say try her and see if you can work with her deficiencies, as she is quite bright, which is not easy to find around here.
3.7 Rating
May 7th, 2014
Good for the area
Dr. GG is a good psychiatrist for this area, meaning she's intelligent and generally knows what's going on in the psych world. Yes, she does tend to go on about her children and takes non-urgent phone calls in session (which is annoying as she doesn't take urgent calls from patients), but she also spends more time with me than other psychiatrists have. She isn't too interested in your life—she really focuses on medication, but I think it's important for a doctor to know what your issues are when prescribing. Still, I give her a good review because if you've seen other psychiatrists in this area (and there really aren't that many), you know it's a pretty sorry lot. She's the best I've seen. I honestly think most of the secretaries working for psychiatrists in this area could do a better job prescribing meds. As for her not taking patients on benzos, I had not heard of that. I do know that she has had an awakening in the years I've seen her regarding benzos. I came to her on a benzo telling her I wanted to get off of it, and when I met her she really dismissed the idea of taking benzos long term being a problem. I think she got a lot of patients all at once who were iatrogenically addicted to benzos and has learned a lot in a short time about their problems. I've noticed that other psychs in this area use long-term benzodiazepine therapy as first-line treatment—which is a problem, because it tends to make people worse. I know it did for me. As for not taking a patient because they are on a benzo, that is inexcusable, though. People on benzos need help more than others because of the situation they have been put in by the reckless doctors in this area.
1.0 Rating
February 6th, 2014
disappointed
I had a similar experience as the last review. I called because my Neurologist recommended it. I was taking Medication but it was not helping so I had stopped. I had started having panic attacks, so I called and made an appointment. I then got a call back saying she wouldn't see me because I was on the medication, which I am not. Very disappointed.
5.0 Rating
April 12th, 2013
The Very Best
Unlike the previous reviewer, I found Dr. G.G. to be very professional, yet very personable and friendly. She listens and responds, like you're talking to an old friend. She is extremely knowledgeable and excellent with prescribing meds. I recommend her to any one looking for the BEST psychiatrist, anywhere around. The office staff is absolutely amazing!
5.0 Rating
September 28th, 2012
Awesome
not like any other Psychiatrist I have ever experienced. Thoughtful, caring, understanding of others problems, not just sitting there asking questions and writing in a book like you're a case study. The absolute best in knowledge of prescribing med's one would need. HIGHLY recommend her for helping someone with their issues.
1.0 Rating
August 30th, 2012
This experience was AWFUL. I'm pretty knowledgeable about these things from my experience and advanced degree in clinical psychology. Firstly, Dr. GG took a personal call during my time with her. Not a personal emergency call. A call saying "Hi, how's your day going?" She not only did not apologize, but proceeded to talk about her daughter for the next 5 minutes. This woman is money-grubbing and even mentioned practicing psychiatry to "get rich." She said she was kidding, but that did not go over well. She has a flat affect and NO empathy. If you're looking for a doctor to understand what you're going through, she's not your lady. She suggested off-the-wall medications for me, which I will be NOT be taking. Pretty sure the pharmaceutical reps of these two drugs bought her a new Mercedes......Do NOT go see her!
1.0 Rating
September 6th, 2017
5.0 Rating
March 4th, 2017
Nearby Doctors

Dr. Deborah Giorgi-Guarnieri is similar to the following 3 Doctors near Williamsburg, VA.