Rate Now
Share Your Experience
Have you seen Dr. Deborah Hudak?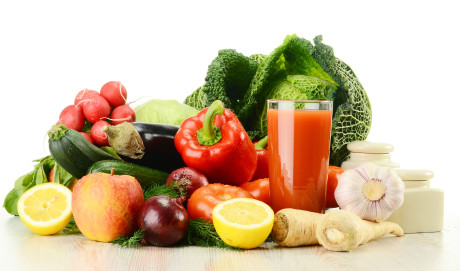 Type 2 Diabetes
Type 2 diabetes is a chronic disease in which your body is unable to maintain a normal blood sugar (glucose) level.
35 Ratings with 9 Comments
1.0 Rating
May 27th, 2017
I've been seeing her for a couple yrs. She really doesn't listen to my problems. She keeps telling me she doesn't want to get in trouble. I have no idea what she's talking about. When I complained and asked to see Dr.Muthu, I was told that I have never seen him, she was my Dr.and if I didn't like it I could go see someone else. Then was told good luck with that because nobody would write the prescriptionsI needed. That was from Mrs. Muthu. She is very rude! Because I take a couple of controlled substances I'm afraid I can't go to someone else because of everything that's going on with that.
1.0 Rating
May 23rd, 2016
5.0 Rating
February 26th, 2016
1.0 Rating
September 24th, 2015
5.0 Rating
July 7th, 2015
1.0 Rating
March 19th, 2015
I would not recommend this doctor.
1.0 Rating
March 13th, 2015
worst dr care I ever had in my entire life
A Dr with an attitude that compares you with other people "worse off" than YOU and makes a point to remind you of that. when you address your concerns to her. No complaints about the staff girls there....they are polite It is the Dr
1.0 Rating
September 13th, 2014
I have never had a more disagreeable (translate "traumatic") set of experiences with a practice in my life. The first occurred when I sat for an hour awaiting Dr. Hudak to discuss the results of a breast exam. She came in and apologized for what she called a scheduling mistake. The second came when a biopsy had been scheduled for me without my knowledge in Mesa. I received a call while at work by this satellite clinic asking why I hadn't shown. Again, an apology. The third occurred 2 days ago when another appointment was scheduled for me for the same biopsy. As I have a broken ankle and am unable to drive, both facts of which I apprised them, I needed to schedule locally. I took the day off from work and reported to their local office. This time I was informed that my appointment was scheduled for the satellite office in Chandler. After expressing my disappointment ( I was sobbing and asking for a ride to Chandler- I did not use profane language- I was asking for an explanation-these were for anomalies in my breast-my sister just underwent a double mastectomy-time is of a critical nature), I was ordered to "get out of here" and to "get off our property" (on my knee scooter) by an office manager whom, based on the nature of her interactions with Dr. Muthu, who was present for the entire 5 minutes of my querying, I took to be Dr. Muthu's wife. She informed Dr. Muthu most vehemently that giving me a ride would be precluded by litigious concerns. Neither did I receive assistance from my own doctor, Dr. Hudak, who was also present. In summary, it may be understood that, no, this Oasis Health Center of Dr. Muthu and Dr. Hudak most emphatically does not receive my recommendation.
5.0 Rating
February 17th, 2017
5.0 Rating
February 17th, 2017