Rate Now
Share Your Experience
Have you seen Dr. Deborah Sarnoff?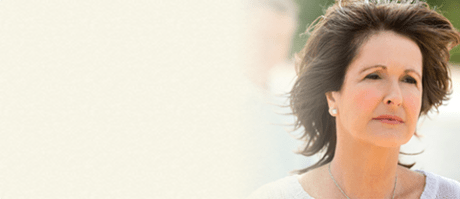 Metastatic Melanoma
The facts about metastatic melanoma, a serious skin cancer, including signs, symptoms & what happens to the body in each stage of cancer.
57 Ratings with 29 Comments
5.0 Rating
June 26th, 2017
Great Doctor
1.0 Rating
April 21st, 2017
She convinced me to remove a mole that I wasn't planning to remove. It got infected and left a horrible mark.
2.0 Rating
September 8th, 2016
Disappointing
While Dr. Sarnoff is certainly knowledgeable about skin cancer I am extremely dissappointed in my experience at her office. During consult for Mohs procedure I was told that scarring is minimal thats why she works with a plastic surgeon and could laser it further if necessary. I booked first appointment at 9am, Dr. Entered room and injected lidocaine at 9:50am, she said she would be back in 2 minutes, at 10:45am I went to search for someone bc I think they forgot about me, 11am Dr is back in my room to do Mohs procedure without apology. I then waited in another room for results to see if she needed to take out more. Dr Sarnoff walked past me to tell nurse standing 5 ft away to "tell this pt she is all done and is waiting for Dr. Gotkin to sew her up". Then nurse takes a couple of steps toward me and tells me same thing-I was surprised that the pt she was talking about was me and did not just tell me herself! The first incision was surprisingly deep and large not the "layer by layer" it should have been (I had procedure before). I finally got out of the office at about 1:30pm. When I went for suture removal I asked if I should come back if it is lumpy and was told I could but they will charge for it to be lasered. When I expressed my surprise bc I was told differently during consult the nurse said she said she knew most places will do complimentary laser after Mohs but they charged for it here in this office!! Needless to say I was extremely disappointed about the entire thing and frustrated with myself that I assumed laser was included like it had been in my other experiences and was led to believe.
5.0 Rating
July 18th, 2016
THE BEST
5.0 Rating
April 26th, 2016
Great cosmetic dermatologist!
5.0 Rating
December 5th, 2015
Great experience
I saw Dr. Sarnoff for Mohs Surgery under my eye - a very sensitive area. There was no pain and she did a wonderful job. I was pleasantly surprised with the results. She also removed a tiny cyst on my eyelid, which other doctors did not want to touch. I felt so comfortable with her and her staff - who were very friendly, knowledgeable and seemed to really care. Would highly recommend Dr. Sarnoff.
5.0 Rating
April 16th, 2015
talented team of professionals
Dr Sarnoff is a very talented specialist. She always has a solution that is both medically wise and cosmetically appropriate. I was afraid to remove some cysts cause they were on my scalp and i didn't want to shave my head,. she took them out, not shaving necessary! she and her team do very thorough body scans and will test any thing that is abnormal before cutting. She is cautiously aggressive and I appreciate that having had a friend die from skin cancer. Andy, her office manager, is a joy. Sometimes I want to go to stop by just to see and talk with him- as he is a friend to all, even when dealing with sensitive topics like costs/billings or routine problems like appoint scheduling. He does a great job of scheduling Dr Sarnoff so she is never running behind (my experiences are with the City office). He is smart and capable and the nurses are very skilled as well- they all make a fine team.
5.0 Rating
December 28th, 2014
5.0 Rating
October 29th, 2014
Marcus Welby still exists!!!
After being burned on my face by a plastic surgeon I was referred to Dr. Sarnoff . I had been traumatized by what I looked like and she calmed me instantly, held my hand and said "YOU will be ok ." She is so knowledgable about skin, healing , injections and she actually did hold my hand through a very rough time . She is my go to person and I highly recommend her and her staff which is most professional .
5.0 Rating
July 29th, 2014
Extraodinary mohs surgeon and cosmetic dermatologist
5.0 Rating
July 6th, 2014
Smart Lipo
I had sagging skin along my neck that comes with age, this made me look much older than I felt. Dr. Sarnoff did a fantastic job making me look so much younger and she gave me the very best treatments available with the latest technology. Her kindness is overwhelming and her expertise is fine tuned to perfection.
5.0 Rating
February 26th, 2014
Best Dermatologist in NY
I was lucky to see Dr. Sarnoff on the recommendation of my family doctor who had detected a suspicious lesion, which turned out to be a skin cancer. Through a technique called Mohs surgery, Dr. Sarnoff completely removed my skin cancer and reassured me of my recovery. The added bonus for me was that I was always curious about enhancing my appearance with Botox or filler, and while I was at the office, Dr. Sarnoff took the time to closely look at my face, decided exactly which injectables would give me the best results, and I went for it! I'm so happy with the way I look today, and also that my skin cancer is gone. I am forever grateful to Dr. Sarnoff and her wonderful staff who took care of me during my visit.