Rate Now
Share Your Experience
Have you seen Dr. Deborah Cook?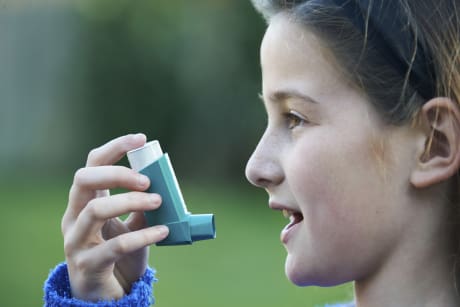 Childhood Asthma
Get the facts about childhood asthma, including the causes, symptoms and complications related to this condition.
27 Ratings with 11 Comments
1.0 Rating
January 21st, 2016
1.0 Rating
February 5th, 2014
*DO NOT TAKE YOUR CHILD TO THIS PHYSICIAN*
First things first... You cannot get anyone to answer the phone no matter what option you choose on the recorded message when you call the practice. Secondly, the disconnect between the office staff and Doctor is atrocious! Due to their lack of communication I am out of pocket an additional $109.00 for "expertise and opinion" according to the Doctor (upon exit of the facility I was told by the office staff that everything was done at no charge per my insurance company, then two days later miraculously told that I owe an additional $109.00). The way the Doctor speaks to people is appalling... I do not speak to my dogs the way that she spoke to my child and I (in the office and on the subsequent "collection" call). I would not recommend this practice to my worst enemy! Do NOT put your child through this!!!!!!!
1.0 Rating
March 24th, 2013
Do not send you children here!
Deborah Cook is a QUACK! She is very rude, if you give an opinion and she disagrees she will try to make you feel like an idiot. She misdiagnosed my son for almost two months, prescribing 3 different antibiotics, which led him to the emergency room. She does not do theral examinations, takes a guess at what the problem may be, and sends you home with antibiotics hoping one will work. Also, making an appointment is a ridiculous process. Its not possible to speak with anyone unless you go through the automated steps and they finally decide to call you back. Needless to say, I will no longer take my kids here, ever!!
1.0 Rating
July 27th, 2012
horrible. front desk girl didn't even acknowledge we were here. other places are excited to see babies . she's rude and doesn't smile. I would not recommend this Dr at all. 0 stars.
1.0 Rating
January 24th, 2012
No one answers the phone it goes to answering machine with a 5 minute message before you are allowed to leave a message to get an appt or call back. She is not available through an answering service or phone number after hours or weekends. The phone number given is to the hospital. If you have any questions or need to talk with your child's Dr it's not gonna happen
1.0 Rating
May 13th, 2011
TERRIBLE Experience
I WISH I could rate this doctor more accurately but I have been calling for four days and still don't have an appointment! Debra Cook is our PCP on our insurance and I haven't met her because in order to set up an appointment you have to call, listen to like 10 minutes of voicemail instruction, leave a message with ALL of your information and then wait for a callback. The first day they called me back and left me a very rude voicemail saying that I didn't leave all the information necessary for an appointment. Since then I guess they just aren't wasting their time with me. In my opinion this facility must be cold and impersonal to have a set up like this. Find a better doctor for your children.
5.0 Rating
April 11th, 2011
Extremely Pleased
I am very pleased with this doctor. She is very thorough as she does everything by herself. We have been seeing Dr. Cook for 2 years since moving to Texas and am completely satisfied with her level of care. I understand how people can feel in the other reviews, but she truly is examining all the facts as she is evaluating your child. The only complaint I have is speaking to a recording when I call the office. I am always to get an appointment the same day when I call and am usually the only family in the waiting room. I have never felt rushed in her office.
5.0 Rating
January 30th, 2011
Excellent Pediatrician
1.0 Rating
September 27th, 2010
Completely unhappy with level of care
1.0 Rating
September 1st, 2010
Very bad bed side manner very cocky
I have been going to Doctor cook for 3 years now and she is very blunt with no expression. If you get on her bad side (if you disagree with anything she says) she will belittle you. Like I said she does not have a very good bedside manner. She is a good doctor but, in a doctor you look for someone that you connect with and trust for your childs healthcare. You always have to leave a message to get ahold of her or to ask her anything (haven't tried emailing). It is very aggrivating!!!! The staff has the same additude as she does.
5.0 Rating
April 6th, 2009
4.0 Rating
May 20th, 2017